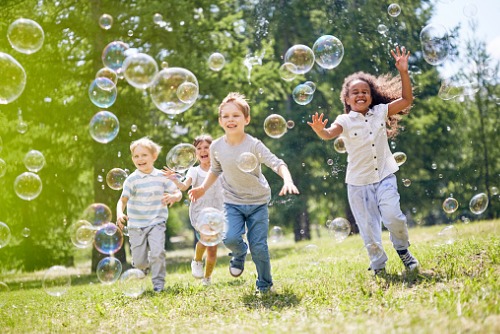 According to a growing body of research, students who start school later have better performance compared to their younger classmates.
However, research also shows that preparing younger children to be school-ready helps to improve their learning outcomes, so long as a strong focus is placed on play-based learning.
This especially helps parents who worry about when their child should be starting school, given that school starting ages across states vary.
In its bid to improve its education sector, the Queensland Government recently announced the launch of a free pre-kindergarten program in select state schools starting next year.
Through the $2.2m KindyLinQ pilot program, the state is seeking to slowly ease three-year-old children into formal education by helping them develop the basic skills needed for early education.
Focused on play
Queensland Education Minister Grace Grace said the sessions – which collectively amount to at least six hours a week – will be led by the school principal, a qualified teacher and an early years support coordinator.
Unlike pre-Kindergarten 'boot camps' which focus on introducing toddlers to literacy and numeracy immediately, children who will be participating in the KindyLinQ program will have the chance to experience a number of activities from indoor and outdoor play to storytelling and music.
Play-based learning has been a pervasive topic among educators, especially in WA where teachers are asking their state government to implement it in the state's early education system.
The Federal Government has also taken notice of this, recently announcing that it is sponsoring a play-based language instruction program which will be implemented in pre-schools.
But the Queensland government wants to take this to the next level by getting parents or guardians more involved in preparing their children for kindergarten.
"KindyLinQ will act as a soft entry to kindy, encouraging parents and caregivers to actively participate in these play-based learning sessions with their child," Minister Grace said.
"We want families to access this fantastic program to build their confidence as their child's first teacher and giving them vital tips that they can use at home."
The 12-month long program will be free for certain families in selected priority locations.
While there will be 40 state schools that will be offering the KindyLinQ program, only the first 25 schools were identified by the state:
Beaudesert State School
Camira SS
Carole Park SS
Coolnwynpin SS
Dunwich SS
Goodna SS
Inala SS
Kawungan SS
Kingston SS
Macleay Island SS
Minimbah SS
Weir SS
Yarrilee SS
Pialba SS
Pimpama State Primary College
Rainbow Beach SS
Richlands East SS
Rasmussen SS
Runcorn Heights SS
Russell Island SS
Sandy Strait SS
Silkstone SS
Torquay SS
Urangan Point SS
Yarrabilba SS
The remaining 15 participating state schools will be announced in the future.