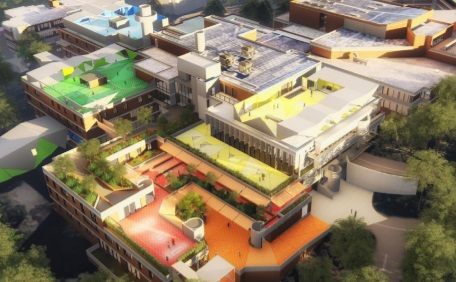 At the start of the last year, the NSW Government embarked on a $40m project to build Lindfield Learning Village, which opens its doors to students from kindergarten to Year 10 for the first time next week.
Housed in the former University of Technology Sydney (UTS) Ku-ring-gai site – currently being refitted – the school will offer a learning experience that few other schools can boast.
There will be no classrooms, school bells, year levels or exams. Students will instead gather in "waterholes", "campfires" and "caves" – where students will progress according to their ability rather than their age.
"Our innovative educational model seeks to empower and engage each student in their own individualised learning journey," the school's principal, Stephanie McConnell, told The Educator.
McConnell added that the school has gathered together models of best practice from around the world and will be bringing these together in the Lindfield model.
"Our students and families are excited to be beginning a journey where they are being offered a different approach to learning which embraces each child's ability and is inherently connected to their world," she said.
Earlier this week, Monash University education professor, Deborah Corrigan, told ABC's 7.30 that the new school was challenging traditional models of the physical learning environment.
"I think it's making a bold move and it will continually evolve and I think it will learn from its mistakes," Corrigan said.
"We need to get away from the idea that there is one model, one size fits all and that's the thing we really should be thinking about in our schools."
Stage two of the NSW Government's project at the site, which is expected to be completed next year, will involve the expansion of the school facilities to provide additional capacity for Term 1, 2020.