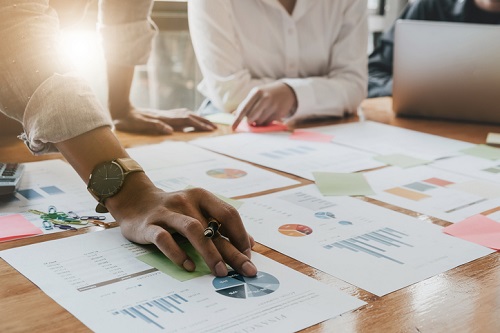 A new study of HSC data spanning almost 20 years has contradicted the PISA 2018 results showing that Australian students' outcomes are in decline.
The study of NSW Education Standards Authority data by University of Sydney psychometrician Jim Tognolini reveals that between 2001 and 2018 more students achieved the top score in maths, advanced English and chemistry.
Professor Tognolini, director of the University's Educational Measurement and Assessment Hub, said the study was motivated by his frustration with "the hysteria generated on the basis of a single test score", even if it represented a trend.
"I generated the data purely to show that not all the evidence was suggesting that our schools are failing, and we have to change everything," Professor Tognolini told The Educator.
"In actual fact, there is significant data that is readily available that points in the other direction".
Professor Tognolini said Australia's educators and policymakers should take account of a range of data and then base decision making on the confidence they have in the resulting evidence.
"The most important message for school principals is that they should make sure that they are aware of the full range of evidence that is available to them when responding to significant issues," Tognolini told The Educator.
"The most interesting outcome from the study was that it gave contradictory evidence to that generated through an analysis of the PISA data".
Tognolini said the key question for principals therefore is 'why; what could explain the difference?'
"One of the most critical skills required by teachers, principals, minister's advisors and ministers these days is the ability to be able to clearly identify a problem, collect and analyse data and interpret it in the context of other evidence in an informed manner [data literacy]," he said.
"Too often there is a temptation to take the most recent data (test score) and ascribe a level of confidence to it without examining it in the light of other related evidence".
So, what do the findings of the new study say about the way Australian student outcomes are perceived and interpreted?
According to Professor Tognolini, too much emphasis is focused on students' marks and the resulting ATAR.
"In 2001, NSW started to reference HSC scores to standards. One of the main reasons for moving to such a system was to enable student performance against standards to be able to be monitored over time," he explained.
"It is a pity that such data are not used more widely to understand and inform policy development and decision making at a State and school level".
He said Band 6 students in mathematics have to demonstrate through evidence captured in the examination that they "exhibit extensive knowledge and skills appropriate to the Mathematics course".
"This implies that students who take mathematics can solve mathematical problems in various contexts and that more students are being able to do this over time," he said.
"I don't feel that there is enough recognition given to what it is that students demonstrate that they know and can do".