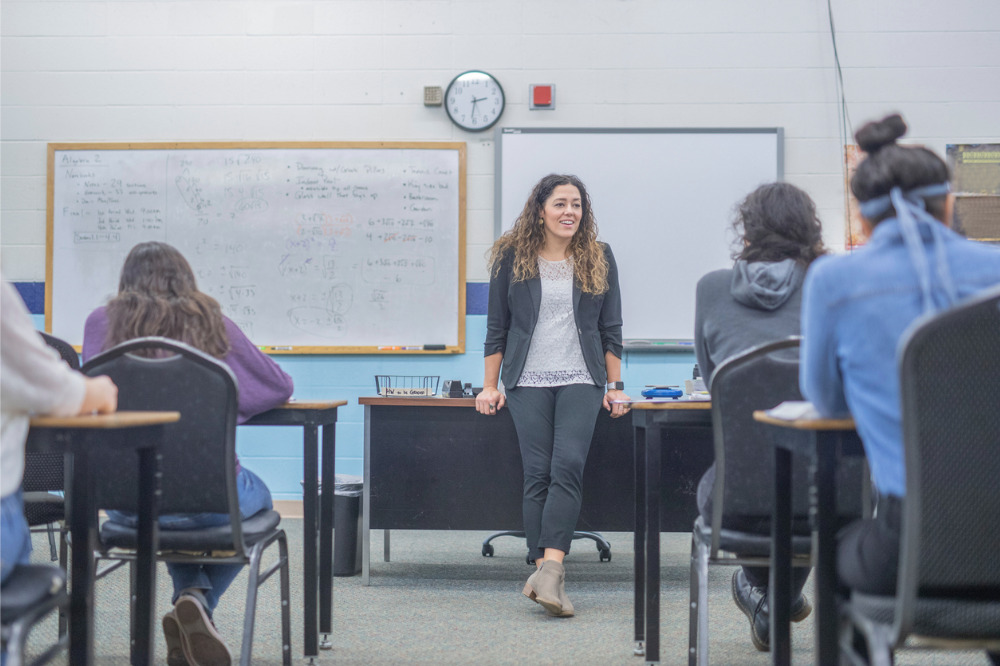 Since 2012, Highly Accomplished Lead Teachers have not only been using their expertise to impact their own classes of students, but have also been supporting and influencing their colleagues' teaching practice to extend their impact across entire schools.
As of the end of 2018, 573 teachers across Australia were certified as HALTs. However, today that number has grown to 840.
Recently, a study examined the impact of a pioneering group of HALTs in Queensland's independent school sector. The research revealed their potential to play a greater role in shaping school-wide classroom teaching practices and improvement agendas.
To date, 86 teachers have achieved HALT standing in Queensland independent schools with a further 137 working towards the two most advanced levels of the Australian Professional Standards for Teachers.
The two-phase research project – co-authored by Independent Schools Queensland (ISQ) and the Queensland University of Technology (QUT) – examined teacher understanding of their impact on student outcomes and their role as middle school leaders.
The paper found that HALTs "represented diverse impacts with students including positive academic learning outcomes, engagement in pastoral, academic, civic, sporting and creative domains, social skills and behaviour".
"Through recognition of their impact, not only can teachers be acknowledged and supported, but their contributions to a whole school learning cycle can be strategically amplified," the paper said.
"Instead of the achievements being hidden away in a certification portfolio, in some schools, their work was recognised and generated ongoing learning as part of a whole school ecosystem of professional learning".
QUT School of Teacher Education Associate Professor Jill Willis is one of the study's authors. She says HALTs are helping to support the busy and complex role of principalship across Australia, and in turn, improve their wellbeing and performance.
"HALTs are connected to the heart of schools – teaching students. They work closely with teachers providing experienced advice and encouragement. They lead from the middle, connecting a principal's vision to the daily work," Associate Professor Willis told The Educator.
"When HALTs are supported by principals they propose and lead inspiring practice within a school and HALTs have expressed a desire to do more as middle leaders".
Associate Professor Willis said HALT certification is more than well-deserved recognition of individual excellence.
"HALTs are a catalyst for immediate quality improvement in schools when they are supported by leaders and equipped within a collective professional learning approach like that designed by ISQ," she said.
Associate Professor Willis said that instead of a one-size-fits all approach, local excellent teachers can immediately share successful practices tailored to diverse geographic, social and cultural contexts across Australia.
"They provide experienced leadership for colleagues and students and early career teachers, and at the same time experience professional renewal".