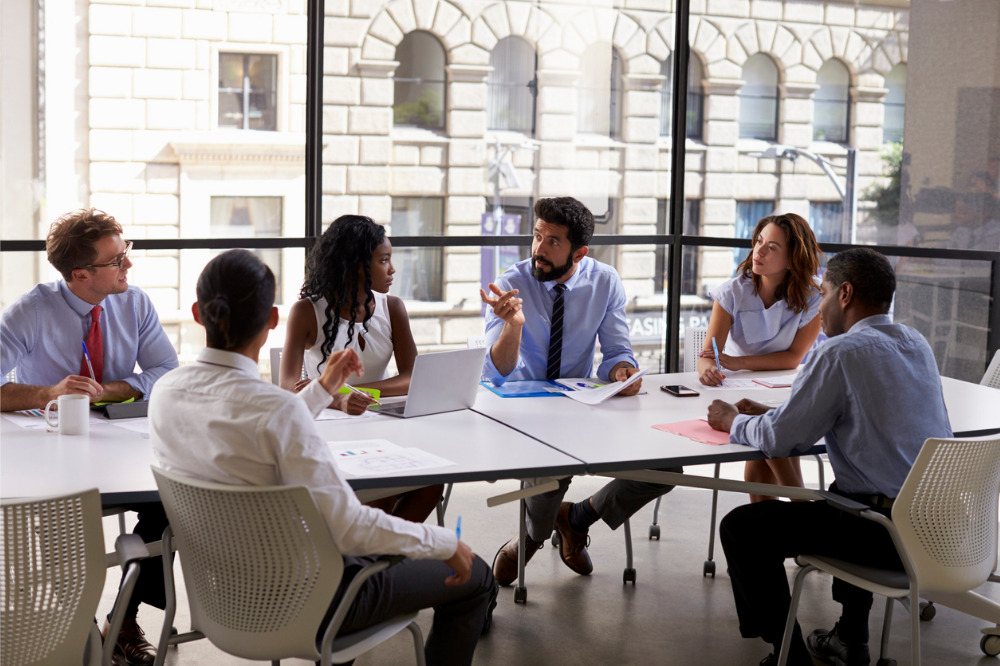 On Friday, four senior Victorian ministers, including Deputy Premier, James Merlino – who is also the Minister for Education and Mental Health – confirmed their resignation just five months before the state heads to the polls.
Premier Dan Andrews has confirmed that Transport Infrastructure Minister Jacinta Allan will become the Deputy Premier while Natalie Hutchins will be new Minister for Education and Minister for Women. Both will be sworn into their respective portfolios in government house today, along with new Ministers for Health, Police and Tourism.
Speaking on Merlino's resignation on Friday, Premier Dan Andrews said his deputy had "led the charge in making Victoria the Education State".
"When we came to government in 2014, our education system had been decimated. Our schools were failing. Classrooms were falling apart. TAFE campuses were gutted. Savage cuts made it harder on families. And our kids couldn't get the skills they needed to start their careers," he said.
"We promised to turn that around and make Victoria the Education State. James has led that charge and delivered on that vision."
Andrew Dalgleish, president of the Victorian Principals Association, noted Merlino's significant investment and reform in public education, saying it had impacted positively across the state's education system.
"There are many highlights to acknowledge, but most importantly we acknowledge the successful implementation of the Principal Health and Wellbeing Program in response to the long-term evidence of the negative impact that the role of school leadership can have," Dalgleish told The Educator.
"More recently the announcement of the $200 million expansion of the Mental Health in Primary Schools program is to be applauded."
Dalgleish also pointed to The Royal Commission into Victoria's Mental Health System.
"This highlighted that primary schools provide opportunities to identify children with mental health and wellbeing challenges, who can then be referred to treatment, care and support," he said.
"This has now been acknowledged and over the next few years all schools will be able to employ coordinators to support this incredibly important work."
Commenting on Merlino's resignation, the Australian Education Union's Victoria branch president Meredith Peace highlighted the Minister's significant investments into the state's education system, saying his legacy will "be felt way into the future".
"By driving significant investment in school buildings and facilities, leading important changes and delivering additional funding for students with disability and for mental health support, and addressing excessive teacher workload, among many other things, his positive impact will be felt well into the future," Peace said.
"He played a pivotal role in early childhood education reform, cementing Victoria's place as a national leader in the early years at a time when the issue didn't enjoy the kind of profile it does now."
Peace added the union welcomes new Coordinating Minister for Education, Natalie Hutchins to the portfolio, and that it looks forward to working with her on behalf of the teachers, principals and education support staff across early childhood, TAFE and public schools in Victoria.
'A genuine interest and enthusiasm for education and student wellbeing'
Independent Schools Victoria (ISV) commended Merlino for his service as Victorian Education Minister over the past eight years. ISV chief executive, Michelle Green, said Merlino has brought to the education portfolio "a genuine interest in and enthusiasm" for education and student wellbeing.
"He recognises the crucial role of all schools and their teachers in nurturing and transforming the lives of our young people," Green said.
"Mr Merlino regards non-government schools as essential partners in an education system that involves government, Independent and Catholic schools. He was always open to engagement with ISV in a frank and collaborative manner."
'A very proactive Minister right to the end'
To Berwick Lodge Primary School principal, Henry Grossek, who has more than 50 years of experience in education, the news came as a surprise.
"I am surprised to hear that James Merlino has so abruptly resigned, given the energy and passion that he has continued to bring to his portfolio as Minister for Education," Grossek told The Educator.
"Mr Merlino deserves recognition for his considerable contribution to school education in Victoria across all sectors."
Grossek said Merlino had been a "very proactive Minister right to the end" but added that "it would also be fair to say that the legacy he leaves is not without controversy."
"For more than a few advocates of public education in Victoria, questions remain about the depth of his commitment to public education," he said.
"I, for one, am disappointed that during his tenure far too little progress has been made on bringing funding for public schools in Victoria up to 100% of the SRS, whereas this has predominantly not been the case with private schools."