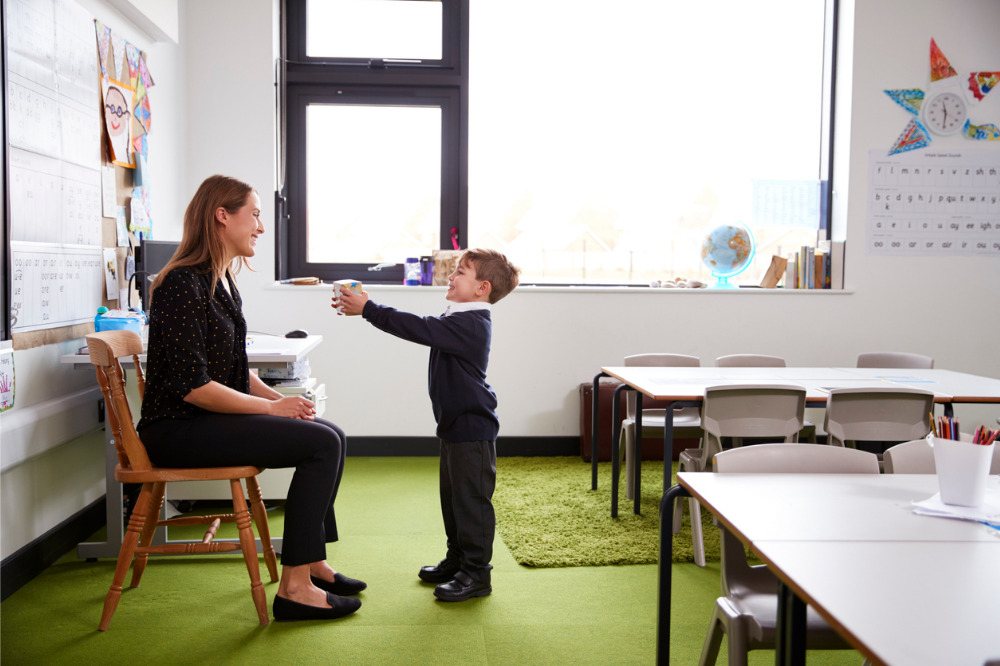 The COVID-19 pandemic has placed unprecedented demands on teachers to perform their jobs to the fullest but despite the challenges, many educators strived to continue to provide students engaging ways to learn.
To recognise them for their efforts, the NSW Education Department celebrated World Teacher's Day last Friday by encouraging the community to give the state's more than 160,000 teachers a token of their appreciation.
The NSW Education Standards Authority (NESA) created an e-toolkit, which students, parents, and education professionals can access to help them express their gratitude.
The kit contains downloadable e-cards, social media badges and tiles, and digital badges where they can add photo and video messages, a colouring-in page, and backgrounds.
"Great teachers are at the heart of our schools and have a significant impact on young peoples' lives every day," said Sarah Mitchell, NSW Minister for Education and Early Childhood Learning. "They have shown this throughout the pandemic with their tireless commitment to their students."
"More than anything, I am delighted that students are now back in the classroom, where they learn best, and able to celebrate World Teachers' Day in person with their favourite teachers," she added.
As part of the celebration, celebrities such as WSFM's Jonesy and Amanda, Dave Hughes, and Claudia Karvan came together to say thank you to their teachers.
"Pretty much every day I think about my high school teachers and how much you set me up for life and I am sure you are doing the same now under stressful conditions," Karvan said. "Thank you for your hard work!"