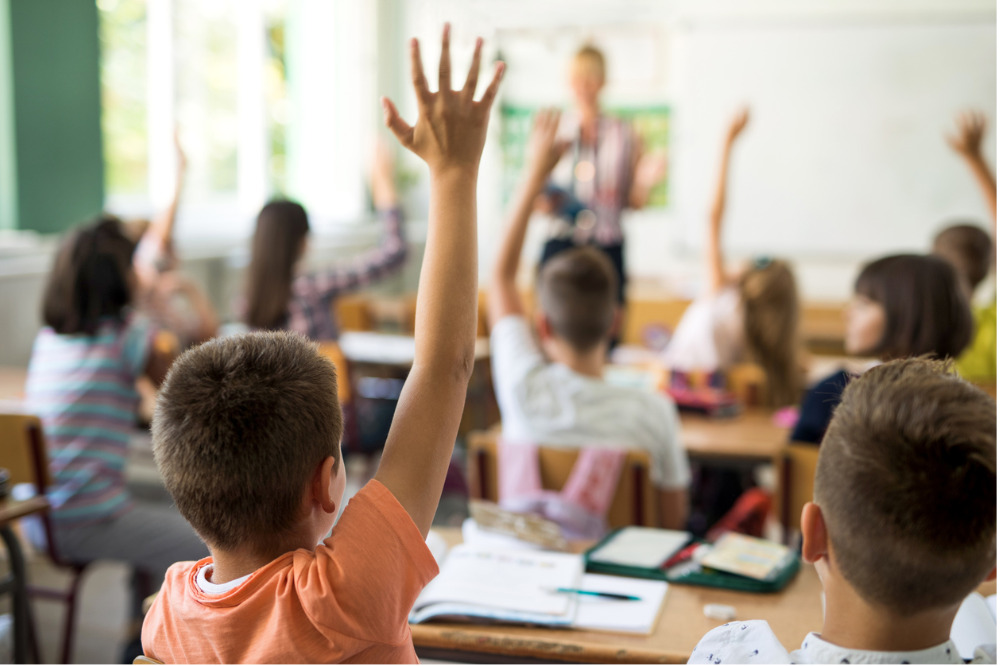 All NSW students will return to school by 25 October, NSW Premier Dominic Perrottet announced this morning.
As part of the government's roadmap to get kids back in classrooms, NSW schools were previously set to reopen under a three-tiered system beginning on October 18 and ending in November.
Children in Kindergarten, years 1, 2 and 12 will return to school on October 18 and then all remaining grades will be back in the classroom on October 25.
"That's great for kids. It's a major relief for parents and their sanity and I think this is an important decision today and I want to thank all the teachers who are there getting vaccinated to ensure that we can open our schools as safely as possible," Perrottet said.
NSW Education Minister, Sarah Mitchell, welcomed the decision.
"As I've said many times, we know the best learning environment for children is in the classroom with their teachers and with their friends," Minister Mitchell said.
"As a parent myself, I know how hard it is when your children are learning from home. So we have always wanted to do whatever we could to have our students back."
Minister Mitchell said 45,000 public school teachers were now fully vaccinated, saying those numbers will grow in the coming days as the data is collated.
"We are ready, we are excited, we can't wait to have our kids back and I'm delighted that will be from October 25."
'Staggered return to school now in tatters'
However, the state's teachers' union says the announcement has wreaked havoc among teachers and that the staggered return to school is no "in tatters".
"For the third time, and the second time in the space of a week, the complex and careful planning for the safe return of all teachers and students to the classroom has been thrown into disarray," Gavrielatos said.
"For the third time, this change has occurred without any prior consultation with the profession."
Gavrielatos said the certainty and stability promised by Premier Perrottet in relation to the lockdown "clearly does not apply to school operations".
"To underscore the disrespect demonstrated to teachers, the Secretary of the Department of Education held an all-staff webinar just yesterday afternoon after school without a word regarding the new timetable for return," he said.
"The so-called staggered return is now in tatters."
Gavrielatos also highlighted lingering concerns of teachers over the health and safety of students and staff, pointing out that physical distancing is "near impossible" and particularly so in primary schools where children are not yet eligible to be vaccinated, cannot physically distance and are not required to wear masks.
"Most egregiously, the HSC examinations will be placed at risk," he said.
"Whereas under the original plan year 12 students were going to be onsite for two weeks full time with few other students, now they and their teachers, their families and communities will be put at risk of exposure just weeks before their examination."