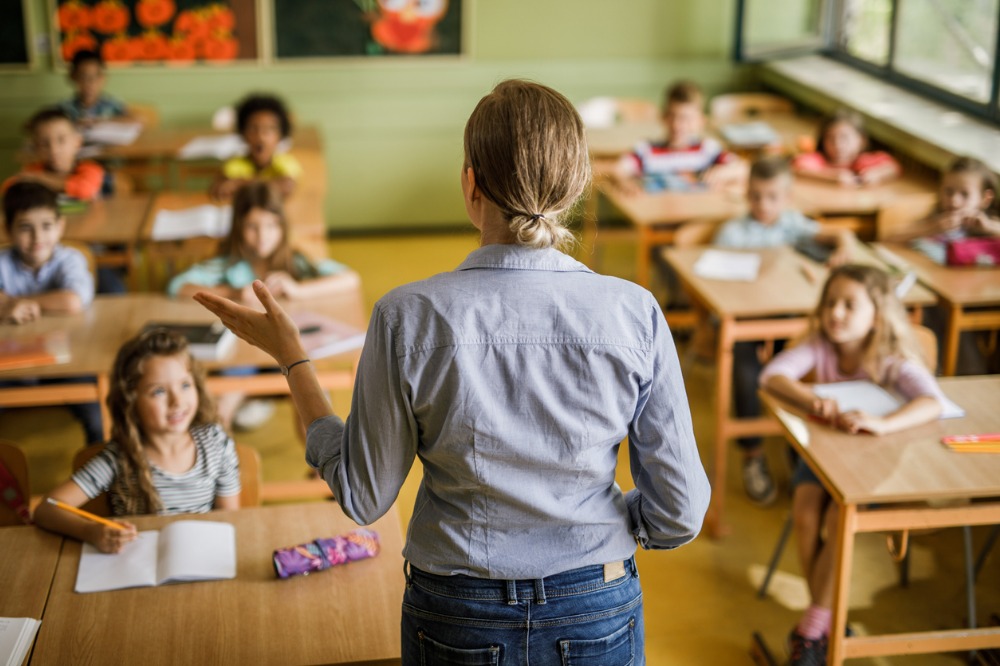 NSW teachers are concerned that they haven't been left enough time to safely prepare their schools for the return of students and staff following the government's decision to resume face-to-face learning one week earlier than originally planned.
On Wednesday, the state's teachers were left blindsided after Premier Gladys Berejiklian announced schools would reopen from October 18 – a week earlier than expected.
In line with NSW Health's Covid-Safe guidelines, only fully vaccinated staff members will be allowed back on campus. The final date for staff to receive two doses of the COVID vaccine remains November 8, unless staff have a medical exemption.
However, the NSW Teachers Federation (NSWTF) says that there are ongoing concerns around delays in ensuring NSW public schools are properly ventilated to mitigate against the spread of COVID-19 in classrooms and staffrooms.
NSWTF president, Angelo Gavrielatos said that despite repeated calls to conduct an audit of all schools, the NSW Government only commenced a ventilation audit in the last weeks of Term 3.
"Based on international experience we know risk mitigation strategies regarding ventilation are critical in school settings," Gavrielatos told The Educator.
"This was clearly recognised in Victoria which announced the procurement of air quality testing and filtering equipment [51,000 units for classrooms]. Meanwhile, in NSW, we still await the findings of the audit."
Gavrielatos said the orderly, staggered return of students "is necessary but not without its challenges".
"It assumes that students' current teachers timetabled will be onsite and have met the vaccination requirements. That may not be the case. Teachers who have their own children will face additional challenges," he said.
"The orderly, staggered return of students, as per heath advice, is necessary but not without its timetabling challenges. It assumes that students' class teachers will have met the vaccination requirements. That may not be the case."
Gavrielatos said operations for schools under strict Covid guidelines will see significant differences to the ways in which schools, teachers and students will go about their teaching and learning, some students back at school while other year groups still learning remotely.
"This will place incredible additional pressure and workload stress on teachers who will need to be constantly pivoting between face to face and remote learning modes."
However, NSW Education Minister, Sarah Mitchell, said an additional week of quality face-to-face learning for students was worth having and could be achieved in a safe and sensible way.
"It's fantastic that we will meet vaccination targets in NSW earlier than originally anticipated. This has allowed us to shift the plan forward for all schools across impacted areas," Minister Mitchell said.
"Bringing the return forward allows schools to keep their plans for a staggered return, and provides time for staff to get their second dose. From 18 October, all staff that need to be on site must be fully vaccinated."
Minister Mitchell acknowledged concerns in the community around a return to school, but said students, staff and parents "should feel confident that this approach allows enough time to make schools as COVID safe as possible".
On Thursday, Federal Education Minister, Alan Tudge, welcomed the decision to bring forward the school opening dates, saying it is important not just for parents to have some relief and return to work but also for the mental health and wellbeing of children who have been impacted by lockdown.
"One thing that could be considered is whether or not parents are given the opportunity to choose to send their kids back to school earlier, particularly if they are double vaccinated, their kids are double vaccinated and the teacher is double vaccinated," Minister Tudge told Sky News.
"I think that would be worthy of consideration. Parents who are essential workers are already able to send their kids to school, and perhaps this could be an additional category."
Minister Tudge said this could provide some additional relief for parents and get some kids back to school earlier.
"It would also help workforce issues as the economy starts to open up."