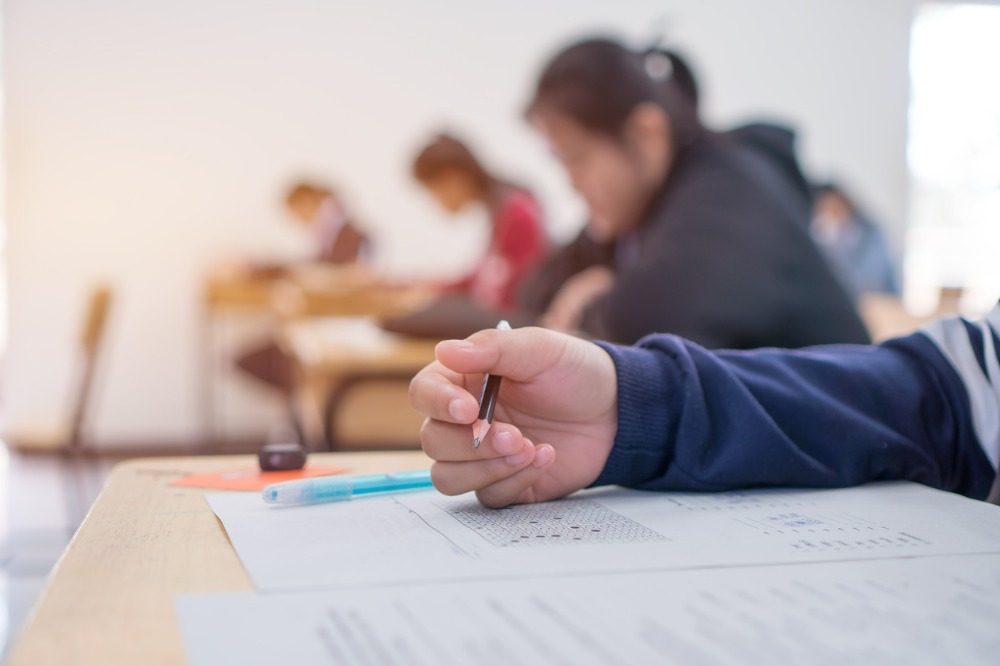 Year 12 students will be provided with a 'flexible school model' which gives HSC students the chance to access their schools for essential lessons and wellbeing check-ins.
Under the plan, school assessments and trial exams will be completed at home across all schools in Greater Sydney, and only small groups of students will be allowed at school at any one time from 16 August.
The decision comes amid major concerns that sending Year 12 students back to school is unsafe, especially as the state records record case numbers of the deadly Delta strain.
Today, NSW Premier Gladys Berejiklian announced 291 cases of community transmission in the 24 hours to 8pm last night, saying even higher numbers are expected over the next few days. According to NSW Health, more than 200 cases were active in the community for some or all of their infectious period.
NSW Education Minister, Sarah Mitchell, said the government would continue to follow health advice while prioritising HSC students to access their schools for essential education and wellbeing support where this cannot be delivered online.
"Education is essential, and we must provide our HSC students the opportunity to receive the curriculum and wellbeing support they need during the last few months of their schooling," Mitchell said.
"A comprehensive and flexible model will allow schools to provide HSC students essential lessons and check-ins with teachers sensibly and safely."
The Minister confirmed that HSC students living or learning in the eight LGAs of concern (Blacktown, Campbelltown, Canterbury-Bankstown, Cumberland, Fairfield, Georges River, Liverpool and Parramatta) will not return to school yet.
HSC students from the LGAs of concern will also not return to school if they go to school outside those LGAs. Schools in the areas of concern will be asked to prepare for HSC students' return in the coming weeks, allowing time for their vaccinations to be given, and take effect.
In her 11am press conference this morning, the Premier said students living in the eight LGAs of concern will be eligible to be vaccinated from Monday 9 August.
"NSW Health is working with the Education Department to ensure that no student sitting the HSC will be disadvantaged. We want to make sure that by the time exams roll around there's no chance of spreading the virus," Ms Berejiklian said.
Meanwhile, an urgent meeting of all principals and NSW Teachers Federation representatives at high schools in the greater Sydney area has been called for 1pm today to consider "all options available" to protect the health and safety of teachers, students and school communities.
The Federation says no students should be returning to school on 16 August as it would contradict health advice.
"This announcement, made through the media and without any prior consultation with the profession, highlights the Government's disrespect for the work of teachers and principals and the complex operations of schools," Gavrielatos told The Educator.
"The advice of the Chief Health Officer could not be clearer; worksites and human interaction are the main contributors in the transmission of this dangerous strain of COVID-19. Schools are worksites and human interaction is our business."
In a statement posted on its website, the Federation said a special Executive meeting of Federation on 10 August will "decide on further action" in relation to ensuring the safety of all public school students and staff.