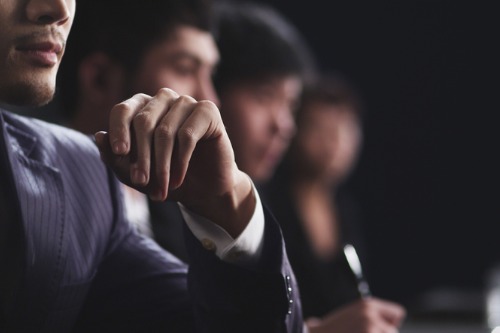 Education leaders across NSW have expressed serious concerns about the safety of staff and senior students, who are expected to return to school for face-to-face learning next week.
On Wednesday, it was announced that the local government areas (LGAs) of Walgett, Bogan, Bourke, Brewarrina, Coonamble, Gilgandra, Narromine, and Warren will go into lockdown for a week after the Delta strain spread far outside Greater Sydney and into the regions.
Yesterday, NSW Premier Gladys Berejiklian announced that the Bayside, Strathfield and Burwood LGAs would be subjected to tough restrictions, joining Walgett, Bogan, Bourke, Brewarrina, Coonamble, Gilgandra, Narromine and Warren.
Meanwhile, the Hunter and Upper Hunter regions will be in lockdown for another week after new cases were detected there. This came as the state reported 345 cases, 219 of which were infectious whilst in the community.
While students in the locked down LGAs are undertaking remote learning, staff and some cohorts of students will be returning to school next Monday – a move that major education groups say needs further consideration before occurring.
The Association of Independent Schools of NSW (AISNSW) says rather than trying to prescribe a one-size-fits-all approach for all sectors, the NSW Government should instruct NSW Health to provide schools with clear COVID-safe parameters.
"Once these parameters are established, principals should be given the autonomy to create a manageable, COVID-safe environment for their school's individual context," AISNSW Chief Executive Dr Geoff Newcombe AM said, pointing out that independent schools vary greatly in size, location and operation.
"Independent school principals are experienced and highly capable administrators who regularly undertake risk assessments and implement plans on behalf of their school communities. They are best placed to develop a plan which faithfully implements all Health Guidelines within the context of their individual school."
At a recent meeting of AISNSW's Schools Advisory Council – chaired by SCEGGS principal Jenny Allum and comprising more than 20 senior principals representing a wide range of Independent schools – it was reiterated that the absolute highest priority of any return to school would be the safety of students and staff.
"Any return would also be determined by the most appropriate educational outcome for students and the impact on families," Dr Newcombe said.
"It was clear, however, that the exact nature of the plans would look different in different schools, reflecting the different contexts of schools in the independent sector."
NSW Secondary Principal's Council president Craig Peterson said the Council welcomes the revision of plans to return Year 12 to face to face learning.
"Rising case numbers and the continued expansion of identified LGAs of concern clearly indicate that to return students and staff at this point in time would have been unsafe and could possibly have contributed to further spread within and across school communities," Petersen told The Educator.
"The provision for small groups of students to attend schools in order to access specialist equipment or for wellbeing checks is also cautiously welcomed, as we still require teachers and students to exercise great caution and follow the instructions communicated by their school in order to ensure that this can be done in a COVID-Safe manner."
Petersen said the situation across Greater Sydney and now spreading throughout other areas of NSW indicates the need to prioritise vaccinations not only for our HSC students, but also for the staff.
"Principals and teachers are keen to return to face to face learning, but only when it is safe to do so."

Kids with complex needs facing serious remote learning challenges
Matthew Johnson President of the Australian Special Education Principals Association and President of SEPLA NSW said this wave of COVID-19 has brought back memories that both highlights the progress made and the distance left to travel in providing equity for students with disability.
"There is also concern that the Delta variant affects a younger cohort, and ensuring student safety through teacher vaccination could have progressed earlier," Johnson told The Educator.
"Students, their families and workers in the disability sector must be prioritised for vaccination as our students with disability are already vulnerable and have limited ability to practice self protection, wear masks or self distance."
Johnson said that for special education classrooms, including students with learning differences as well as developmental and physical disabilities, the challenges are even greater and "sometimes insurmountable."
"Our students and parents rely on school's face-to-face interaction and routines, and these schedules and predictability cannot be replicated at home," he said.
"Many of our parents struggle with managing their commitments with learning from home for other siblings and work, let alone their child with complex needs. Students are also unable to access vital therapy services during lockdowns, and parents are using their valuable respite funding to be able to continue to work."
Johnson said that while schools provide physical work kits for students, visual schedules and connect via a range of technology, nothing can replace what students access by being at school with their dedicated teachers and support staff.
"The virtual platforms used by primary and high schools cannot be readily accessed by our students or require one-to-one supports," he said.
"Many of our students cannot practice social distancing or effective self-management of hygiene, which will always be a challenge for our schools. Johnson said the disconnection that our students suffer amplifies the challenges our parents and schools already faced."