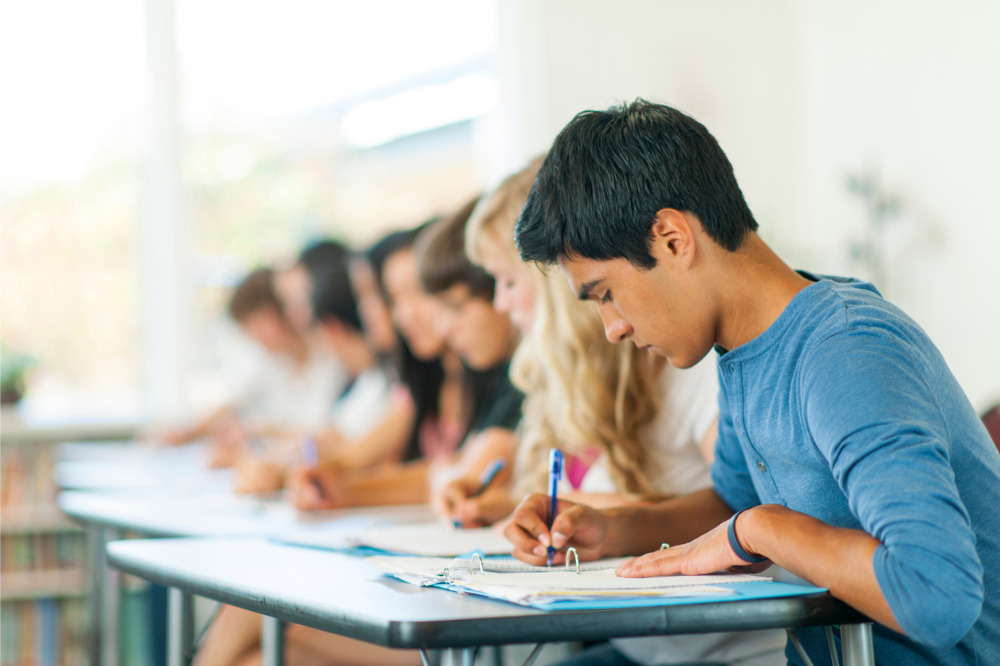 The notion that NAPLAN is a confusing and anxiety-inducing test for young people is nothing new, but a recent experiment suggests parents, too, barely grasp the exam.
A new mock exam by online school tutoring company Cluey Learning asked more than 2,000 parents to sit the test and gave them unlimited time to complete 10 questions from past Year 3, 5, 7 and 9 NAPLAN papers designed for children aged 8-15.
When the scores were tallied, less than 4% of parents achieved a 10/10 score, coming in at an average of just 6.5/10 across the entire cohort.
Sharlene, a parent from NSW who completed the test said, "Clearly I need to go back to school!".
NAPLAN will take place nationally for more than one million children in Years 3, 5, 7 and 9 between 11-21 May. Traditionally NAPLAN assessments were set as paper tests in exam conditions, but the test will be held online this year for the first time.
A study released in March found that more than half of Australian parents are "dreading" the impending NAPLAN period. This was followed by research from the Australian Education Union revealing that three quarters of teachers consider NAPLAN to be ineffective as a method of assessing students.
Cluey's Head of Education, Dr. Selina Samuels, said one recurring problem with NAPLAN is the structure of the questions it presents to children.
"The way in which the questions are worded is not in itself a problem. However, many students are not necessarily familiar with the structure of NAPLAN questions when they first encounter the exam," Dr Samuels told The Educator.
"They may not have been taught how to tackle word-based questions or they may find that underlying problems with literacy make it more difficult to tackle the numeracy questions".
Dr Samuels said in these situations, some preparation and familiarity with the format of NAPLAN will ensure that students can show what they know rather than be confused and discouraged.
Moving forward, Dr Samuels said it's important for parents, educators and students to remind themselves what NAPLAN is for.
"It is a national benchmarking assessment that provides longitudinal data on Australian educational progress and also an opportunity for teachers and parents to identify areas where individual students may benefit from additional learning support," she said.
With that in mind, says Dr Samuels, the test should be viewed as a formative process assessing skills that are fundamentally valuable to acquire.
"NAPLAN also provides a safe context in which students can learn to manage their nerves and anxiety, and so learning support for NAPLAN should focus on building confidence and resilience as well as academic skills".