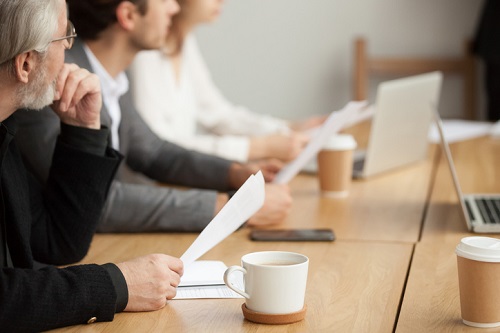 There will be changes to alleviate the administrative burden for principals as a matter of priority, NSW Premier Gladys Berejiklian says.
The Premier said Local Schools Local Decisions (LSLD) will be improved with schools "earning the autonomy" to make decisions around the allocation of funds and learning programs by hitting a range of numeracy and literacy targets.
She said the changes to free up administrative time from principals will allow schools to focus more strongly on teaching and learning.
"To ensure students receive the best education we must be able to enforce best teaching practice consistently across our schools," Berejiklian said.
"Local Schools Local Decisions is a sound policy but we need to make sure it works as it was intended. Adjustments will make it easier for the NSW Government to provide support to schools that are underperforming."
NSW Education Minister, Sarah Mitchell, said the improvements to LSLD will "strike the right balance" between autonomy, accountability and support for schools.
"Improving Local Schools Local Decisions is unashamedly about lifting performance in NSW through supporting evidence based best practice teaching and learning," Minister Mitchell said.
"It is fantastic that many schools have been able to excel under Local Schools Local Decisions, but other schools need more attention when it comes to improving outcomes".
Minister Mitchell said these changes to the policy will enable the government to provide the support that these principals and teachers need.
"We want to help principals by removing unnecessary administration burdens and allowing them to spend more time leading their schools and supporting their students," Minister Mitchell said.
The NSW Government is due to consult with education stakeholders on the reforms and will agree on targets with schools by the end of Term 4 2020. The changes will be implemented on Day one Term 1 2021.
Earlier this month, Minister Mitchell voiced concern with the way that the LSLD reforms are working, telling the Sydney Morning Herald that the government wanted to wrest back some of that control to ensure greater accountability over the way Gonski 2.0 money is being spent.
In a joint statement, the NSW Primary Principals Association (PPA) and the NSW Secondary Principals Council (SPC) rebuked the plan, saying "education has been a political football for too long".
"There have been too many changes in direction and policy as a result of ill-informed commentary," acting SPC president, Craig Petersen said.
"What our schools and students need is certainty based on well-researched and evidence-based practices."