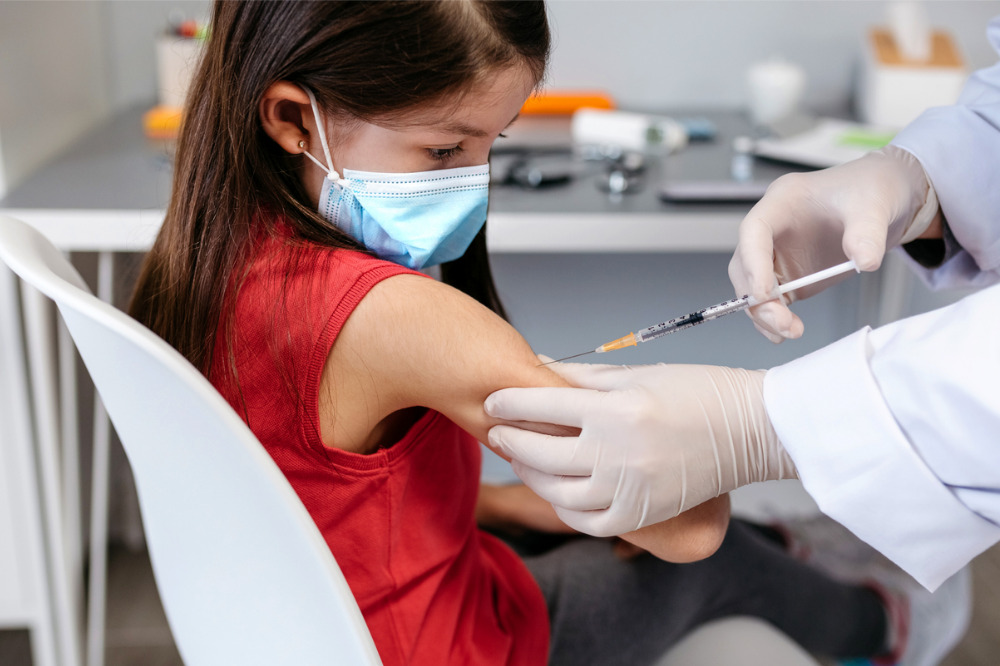 Australian children as young as five will be eligible to get the jab from January 10, Prime Minister Scott Morrison has announced.
The Australian Technical Advisory Group on Immunisation (ATAGI) is expected to formally give its approval today, paving the way for vaccination bookings for kids aged 5-11 to open later this month.
"In one month from today, around 2.27 million Aussie kids aged five to 11 years will have the opportunity to roll up their sleeve and get vaccinated against COVID-19," Morrison said in a statement.
"This will bring great relief to so many mums and dads, who now have a choice on what's best for their kids. They can have peace of mind knowing this has the tick from the best medical regulators in the world."
Health Minister Greg Hunt welcomed the decision, saying parents should be reassured that by vaccinating their children against COVID-19 they have "done everything possible to keep their child safe from this virus".
"Vaccinating children can also help reduce community transmission and help prevent children passing the virus on to younger siblings, grandparents and the wider community," Hunt said.
The approval of the Pfizer vaccine for Australian primary school kids comes as health authorities continue to monitor outbreaks of the new COVID-19 strain dubbed 'Omicron'. The spread of this new variant has caused some countries, including Japan and Israel, to completely close their borders.
However, Dr Alexandra Martiniuk, a Professor of Epidemiology at The University of Sydney, cautioned against alarm, saying there are simply too many unknowns about Omicron at this point.
"No-one knows yet if Omicron is more transmissible than other strains, like Delta," University of Sydney epidemiologist, Dr Alexandra Martiniuk, told The Educator.
"It is also not known whether people get sicker with Omicron than other variants. Research on this will take weeks since it often takes this amount of time for people who get sick with COVID-19 to get sick enough to need hospital or die."
Dr Martiniuk said African countries have 'population pyramids' which are typically younger than the rest of the world and that COVID-19 has not typically been as severe in younger people.
"So, it may take some time until we see how Omicron affects older people," she said. "We do not know how well our vaccines hold up against Omicron."
One encouraging factor, says Dr Martiniuk, is that Australia's PCR tests – such as the ones administered at drive-through testing centers – can still detect this new variant.
"We will need to do more research to know if the rapid antigen tests still work well. Some treatments for COVID-19 will still be effective, but for others we'd need to study more to know."