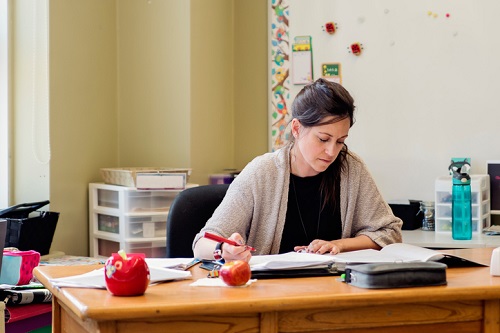 A new program will see Victoria's school leaders get $1.5m over the next three years.
The inaugural Menzies School Leader Fellowship Program aims to support the development of school leaders, principals, assistant principals and lead teachers in Victorian primary and secondary schools.
The new program, in partnership with the Melbourne Graduate School of Education (MGSE), will see Fellows work with internationally renowned Laureate Professor John Hattie to explore how they can be supported in their leadership journey to build collective efficacy in their schools.
"We are keen to identify and support emerging school leaders," Liz Gillies, CEO of the Menzies Foundation, said.
"The program will work at the individual, school and system level to build leadership capability across the education sector. This is critical in supporting school leaders who have the capacity to make catalytic change to improve student learning outcomes."
The first Menzies School Leadership Fellows will be appointed in early 2019. Each of the four Fellows will receive benefits including membership of the University of Melbourne Network of Schools program, $30,000 for a Collective Efficacy pilot, $24,000 for professional development and travel, and the Leadership Development Program.
"The Fellowship will initially be piloted in Victoria, with the hope to extend Australia wide in the future, to support the next generation of emerging leaders in education across the country," Gillies said.
Established in 1979 to perpetuate the legacy of Sir Robert Menzies, Australia's longest serving Prime Minister, the Menzies Foundation has a 40-year track record in backing outstanding leaders.
The Foundation plays a philanthropic role in supporting the development of leadership capability in three priority areas of: leadership in schools; entrepreneurship in science; and guiding Australia's response to complex global legal issues, with a particular focus currently on cyber security.