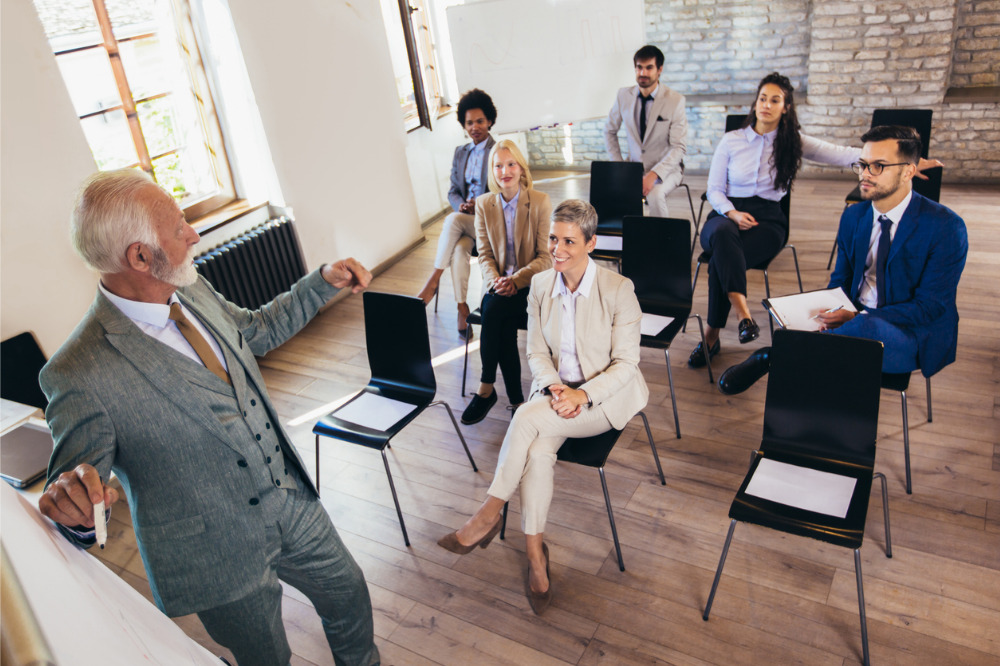 A 'world-class' Scholarship is empowering Australia's principals by linking them with invaluable knowledge, effective leadership strategies and a global network of like-minded professionals.
The Teachers Mutual Bank Principals Scholarship, an initiative aimed at empowering educational leaders, has been instrumental in transforming the lives of recipients, their schools and entire communities.
Established a decade ago in partnership with the Public Education Foundation, the Teachers Mutual Bank Principals Scholarship gives successful applicants the opportunity to attend a world-class leadership program at the Harvard University's Graduate School of Education.
Below, The Educator speaks to Teachers Mutual Bank's Chief Marketing Officer, Nichole Banks about the Scholarships and how they're helping to improve school leadership across Australia.
TE: Drawing from success stories or transformative outcomes that previous recipients have brought to their schools after attending the leadership program, what do you see as the most powerful benefits of the Scholarship for Australian school principals?
The most powerful benefit of the Teachers Mutual Bank Principals Scholarship is that it has a transformative and far-reaching impact on entire school communities. Through the leadership program at Harvard, successful recipients not only have the opportunity to network with like-minded principals and develop their own knowledge and leadership capabilities, but come back to their schools invigorated by the experience. The program creates a ripple effect beyond a professional development opportunity. The Scholarship empowers principals to cultivate an environment that fosters excellence and inclusivity, which has a profound impact on the lives of their staff, students, and their families.
The principals attending the leadership program at Harvard are focusing on different aspects of leadership, which will help them with the unique challenges that they face at their individual schools. Some will focus on supporting whole of families, so their students are better supported, while others have worked on school culture and building positive change processes for students and staff. The leadership program has assisted in shaping each individual principal as leaders and is instrumental in helping them in areas such as family engagement and school planning.
TE: The Scholarships link principals with a global network of like-minded professionals. Could you elaborate on how Teachers Mutual Bank and the Public Education Foundation have facilitated or encouraged this continued collaboration and knowledge sharing post the program?
Celebrating ten years of support for the Teachers Mutual Bank Principals Scholarship is an important example of how we are helping principals to collaborate and share their knowledge. The Teachers Mutual Bank and Public Education Foundation have facilitated forums for the principals to come together and share their experiences. As part of the selection process, each principal is specifically asked how they will collaborate and share their knowledge, as we want the Scholarship to build capabilities across the public education system and make a meaningful difference.
TE: Considering the success and impact of the Scholarship over the last decade, what future enhancements or expansions are being considered for the program moving forward?
As an organisation committed to fostering and growing professional development in the education sector, we are continually looking at ways to build capacity and capabilities in the system, so we are always on the look-out for ways to enhance or expand our programs.
TE: For our readers who might be considering applying for this scholarship in the future, can you shed some light on what Teachers Mutual Bank looks for in potential scholarship recipients? Beyond the scholarship, how does the bank support and engage with the broader educational community to ensure excellence and inclusivity?
The Teachers Mutual Bank Principals Scholarship is awarded to a mid-career principal who shows significant ability as a school leader, with a commitment to public education and is passionate about making a difference. The successful recipient is committed to continue as a principal in the government school system for another five years and is willing to be an ambassador for the program and share their learnings beyond their school community upon their return.
Our member-owned bank was founded by teachers more than 50 years ago and supporting education has always been our passion. We have given back to the education community from our very beginnings. As a bank for good, investing in this sector is not only important to us – it's central to the way we do business. We currently collaborate with a wide range of education community partners and provide financial support through sponsorships, partnerships, scholarships, and donations.
Applications for the 2024 Teachers Mutual Bank Principals Scholarship are open now until the 31 October 2023. Principals who are passionate about making a difference are encouraged to apply. To discover more visit Teachers Mutual Bank website.