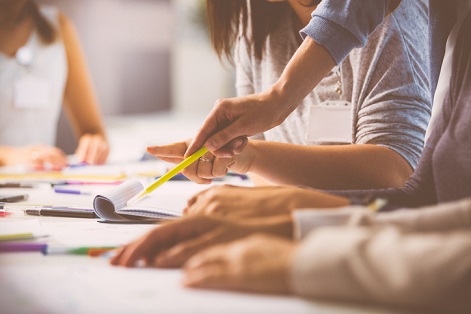 Yesterday, Victorian Education Minister, James Merlino, announced that the state's principals will be given greater decision-making powers when it comes to student expulsions.
The changes will give principals greater say when the initial decision to remove a child from a school is challenged.
For example, if an expulsion is appealed, the principal's views will be heard and will be taken into account and if the expulsion is overturned, there's an independent appeals process for the principal.
Victoria's principals have been autonomous on many levels since the 1980s when the 'Schools of the Future' initiative devolved greater authority for staffing, finances and local decision-making.
However, several incidents have shown the lack of principals' power over expulsions can create an atmosphere of fear and uncertainty in Victorian state schools.
Last week, a high school principal resigned in fear for his students after his decision to expel a student, who allegedly made threats with a knife, was overturned.
In another incident, a girl who plotted to poison a classmate was expelled but later allowed to return to the same school when the decision was overturned on appeal by the Department of Education.
The Victorian Association of State Secondary Principals (VASSP) president, Sue Bell, said the latest decision shows that Minister Merlino is increasingly responsive to the voice of principals and that the system will be better for it.
"The voice of the principal in speaking about what is best for students, teachers and the school, is essential in any debate about school education," Bell told The Educator.
"They are the one professional with the full knowledge of the vast majority of school situations and are driven by a strong moral purpose to do the right thing for all."
Meadowglen Primary School principal, Loretta Piazza, said that the government's announced changes have been well-received as many of the state's principals have considered the existing expulsion process flawed for a long time.
"Principals need to know they are supported in doing their job and keeping students safe," Piazza told The Educator.
"State schools are great schools and we want to keep them that way by ensuring each principal has the authority, support and trust to promote and enforce high expectations, whilst building a school community that looks out for well-being of everyone."
However, Berwick Lodge Primary School principal, Henry Grossek, said it was with "faint praise" that he welcomed Merlino's review.
"Recent revelations in the media reveal an appalling state of affairs; one which displays scant regard for the professional capabilities of school principals and the victims, be they students or staff, of abhorrent behaviour in our schools," Grossek told The Educator.
"It needn't have come to this, the Minister of Education beating a belated and hasty retreat from an unsatisfactory policy decision. As has been revealed in the media – cleaning up a mess after the fact – doesn't redress the damage done by poor policy in the first place."