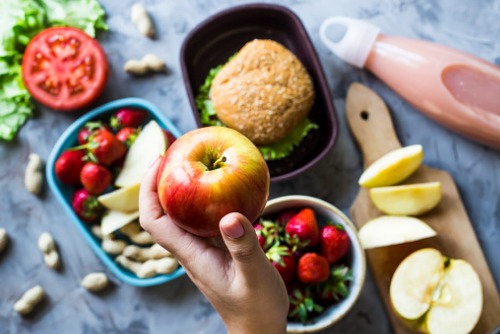 Despite governments, schools and industries encouraging students to pursue a career in STEM, not all aspects of the science field are promoted.
Agriculture, and by its extension – food education – prove to be lacking as well as worrying, Tony Worsley, Janandni Nanayakkara, and Melissa Burton recently wrote in an article published in The Conversation.
Worsley serves as the chair in Behavioural Nutrition at Deakin University while Burton is a PhD student at Deakin's School of Exercise and Nutrition Sciences. Nanayakkara also recently completed her PhD in Nutrition at Deakin.
Despite renewed interest in food education within secondary schools, this focus is mainly on home economics as food tech teachers educate students about domestic skills rather than the "broader historic, social, environmental and ethical issues."
"At present, food education tends to be patchy, with some emphasis on students' acquisition of food preparation skills but lesser coverage of environmental and social issues, marketing practices or family dynamics," the authors wrote.
To counter the imbalance in food education, the authors suggest that university teacher education programs include more intensive food education, while food teachers should also further their own professional education.
A broader look at the industry
Luckily, other institutions are quick to fill in where secondary education might fail in the area of food education.
CQ University, recently having partnered with the Food & Fibre Gippsland for the GIPPYAg project, has reached out to secondary students to help them take part in the BrainSTEM Rural Innovation Challenge.
This year's challenge focused on the food and fibre industry, which generates around $7bn for the region's economy.
The program is also supported by the Victorian Government, Baw Baw, Latrobe Valley Local Learning and Employment Network (LLEN), South Gippsland and Bass Coast LLEN and East Gippsland LLEN.
The GIPPYAg project itself seeks to bridge the agri-food and education sector. Activities like the BrainSTEM Rural Challenge, Food & Fibre Gippsland Acting CEO, Dr Nicola Watts, said provide collaborative venues to build strong partnerships between both sectors.
"It's great to see so many students enjoy a connection to the sector over a three-month period that has encouraged them to think outside the square – perhaps the exercise has even stimulated some thought about what career options they might be able to pursue in the sector," Dr Watts said.
"To achieve that, it's so important to give young people more meaningful engagement with the agri-food sector – and this challenge has definitely delivered on that objective."
Industry professionals from August to October served as mentors to Years 9-10 students across various schools such as Gippsland Grammar, Lowanna College, and the Leongatha and Maffra Secondary schools before these students presented their ideas.
While the Rural Challenge is now in its second year, this is the first time students were given the chance to explore and discuss challenges faced by the food & fibre industry which include greenhouse gasses, monitoring cattle, as well as promoting Gippsland produce and dairy-related careers.
"It was invigorating to see young people from the Gippsland region come up with potential solutions to a range of issues using science, technology and business concepts," Dr Amy Cosby, a University agri-tech researcher and GIPPYAg project manager, said.
"Not only did students learn about the food and fibre industry, they developed real-word knowledge that they will utilise in their future careers, including teamwork, problem-solving and written and oral communication skills."