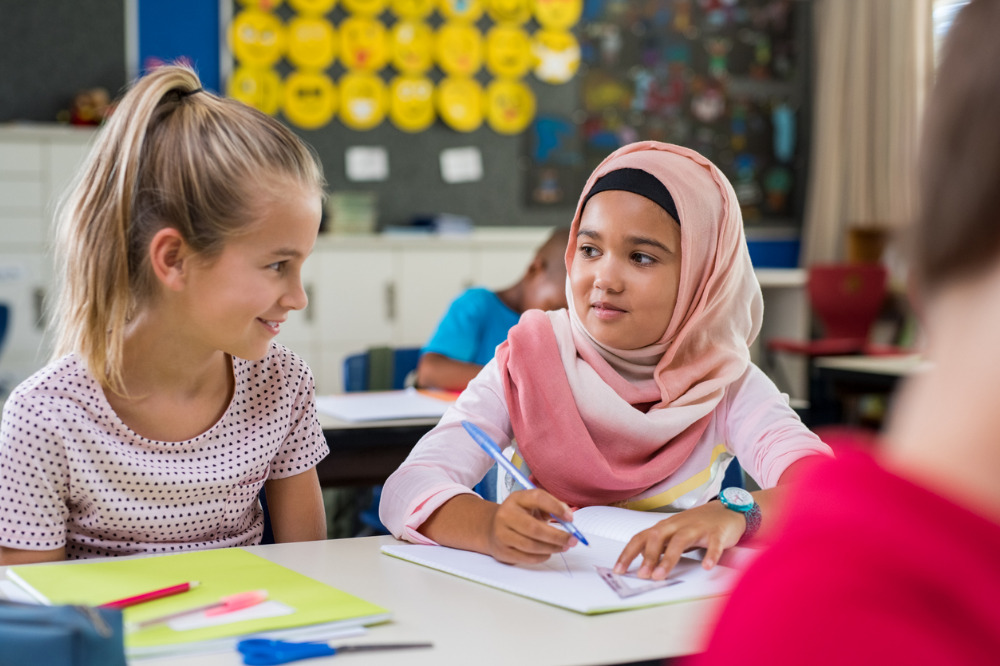 Independent school enrolments continue to surge across New South Wales, with as many as 20,000 students in the state's 22 Islamic schools.
According to The Association of Independent Schools of NSW, Islamic school enrolments had gone up from 5.4% back when there were only 18 Islamic schools in 2011 to 9% in 2022. While Islamic schools only make up 0.56% of NSW's independent colleges, they accounted for a sizeable 18.4% of all additional enrolments in 2021 across the sector.
For instance, NSW's largest Islamic school – Al-Faisal College – has almost 4,000 students on its three campuses, with a fourth one set to open in Lakemba in the next 20 years. It has increased in popularity with parents after it was ranked as the 26th best performing school in the HSC in the state.
Read next: Religious classes must 'adapt to needs of state school kids'
Principal Safia Khan Hassanein said Al-Faisal College has a combined waiting list of 700 prospective students for 2023. Although she is thankful that Australia upholds the freedom of religion in education, she said the school is forced to turn students away because of the strict enrolment cap.
"There has been an increase in Islamic schools over the past decade," Hassanein told The Sydney Morning Herald. "However, not all families who would like their children to attend an Islamic school are able to do so at present."
These arbitrary enrolment caps are usually imposed by local councils. In fact, Al-Faisal College has been requesting Cumberland Council to increase its cap to accommodate an extra 400 students.
For Osman Karolia, national secretary of the Islamic Schools Association of Australia, the unique circumstance signals a problem of schools being unable to keep up with community needs.
"What we're seeing over the better part of the past decade is a huge demand, and that demand means most schools have very long waiting lists and that only seems to be increasing over time," Karolia told The Sydney Morning Herald.
Read more: Future of Islamic school hangs in the balance
It was a concern echoed by Geoff Newcombe, NSW chief executive of Australian Independent Schools, who said schools are constantly being "constrained by enrolment caps imposed as a condition of the development approval for these schools."
The growth of Islamic schools has placed a record number of students in the independent sector. It marked the biggest shift in student enrolments in a decade in spite of Australia experiencing the lowest population growth since 2008.