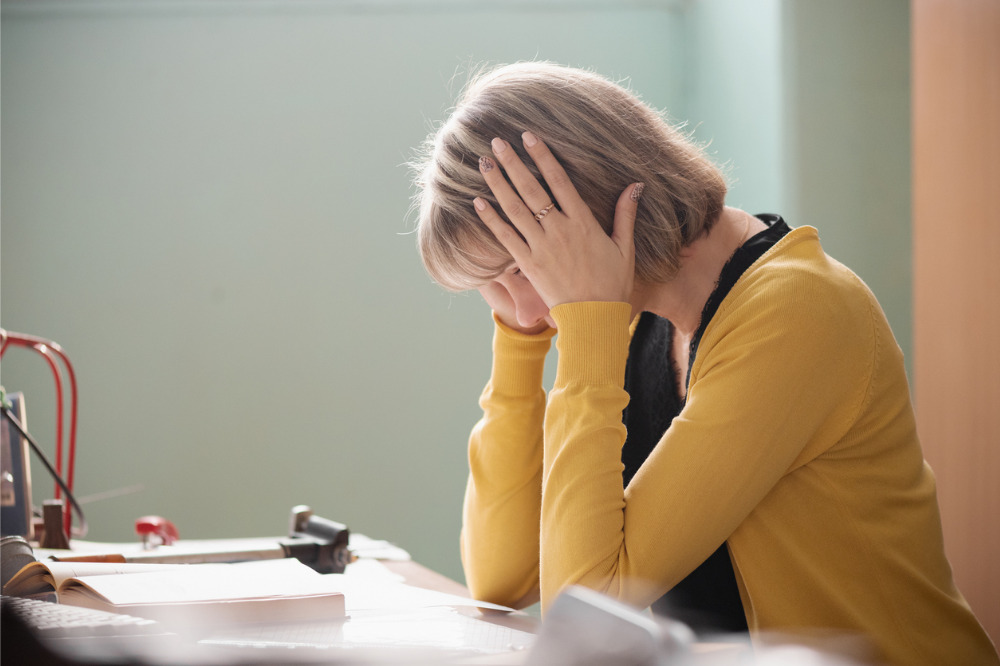 While most private school teachers in Victoria like their job, a staggering 78% say excessive administrative tasks are negatively impacting on their morale, a new survey shows.
The survey, by Independent Schools Victoria (ISV), recorded the responses of 270 teachers in 103 schools across the state, and coincides with action by federal and state governments to deal with a national shortage of teachers.
Most teachers surveyed reported being driven by a passion for making a difference to their students, with many describing teaching as "a calling, not just a job".
Encouragingly, 71% of teachers are satisfied with their decision to become a teacher and three-quarters of respondents said 'making a difference in a student's life' is the most satisfying aspect of being a teacher.
However, teachers said they were burdened with non-teaching tasks including administration and accountability requirements which take them away from their core function.
The majority (78%) of teachers would like less non-teaching demands on their time. Over half needed help managing students' diverse needs (54%) and over half (54%) needed professional support. Thirty-six percent required support to deal with parents, but just 5% said they needed no additional support.
Almost half (47%) cited contact with parents as being their least favourite aspect of teaching with a third (33%) of respondents citing being acknowledged for their experience and expertise.
In survey responses that mirror other research that has looked at all school sectors – including Government and Catholic schools – Independent school teachers reported high levels of dissatisfaction in meeting the unreasonable demands of some parents.
They also feel their profession is not respected by the general public compared to other occupations, a feeling that negatively affects their job satisfaction and retention in the teaching workforce.
A passionate, hardworking profession being undermined
ISV chief executive Michelle Green said the report "confirms what principals already know".
"The report shows that principals' teaching staff are overwhelmingly hardworking and dedicated, but they are distracted by non-teaching tasks and the unreasonable demands of parents," Green told The Educator.
"This often takes them away from their core role, leading to overwork, the risk of disenchantment and a loss of commitment to their profession."
Green said it reinforces awareness that teachers are driven by a passion to make a difference in the lives of their students.
"This is the same motivation that prompted principals to first enter the teaching profession and which still drives them in their work," she said.
"Principals, as leaders of complex and dynamic organisations, are themselves often distracted and overburdened with tasks – administration, staff management, financial oversight, compliance with often complex and duplicated official regulation – that can take them away from the business of education."
Axing administrivia: What does it look like in practice?
Green said an important implication from the ISV survey for principals is to nurture and harness the commitment of teachers and to do all they can to minimise non-essential, non-teaching tasks.
When asked what a solution to remove non-teaching demands on teachers' time might look like, Green said a starting point would be to audit teachers' time, to show how much time they spend teaching, and how much is spent on other tasks.
"You could then more accurately assess what is essential and what's not, and then dispense with the latter. You could also avoid duplication, so that individual teachers aren't working in isolation but are sharing resources and knowledge – lesson plans, for example," Green said.
"Planning lessons and marking student work should be built into teachers' timetables – so that teachers don't have to do this essential work in their own time, after work. Of course, this would add to staffing pressures, forcing schools to hire more teachers – creating strains on school budgets and a challenge when teachers are in short supply."
Green said governments can help by not adding more compliance and reporting requirements on schools.
"They could start by auditing current legal, regulatory and reporting requirements to ensure they are essential, are not overly complex, and are not duplicated," she said.
"Finally, essential to any solution to the pressure on teachers is an environment in which school leaders set boundaries on parental expectations and behaviour, which should be based on a recognition that teachers are professionals who deserve respect."