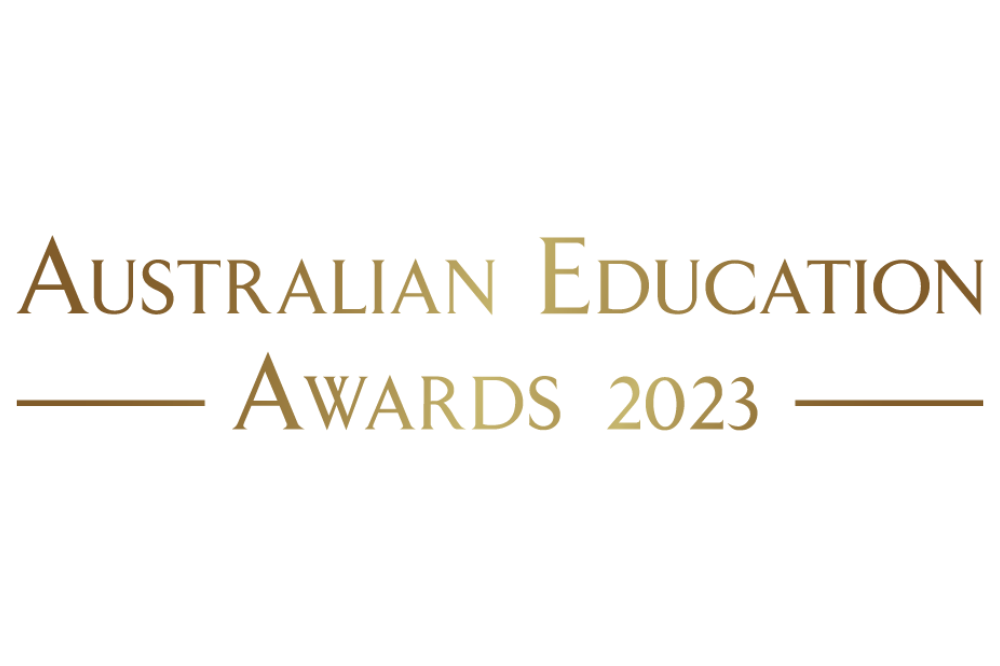 After a fantastic round of nominations, The Educator is proud to announce the Excellence Awardees for the Australian Education Awards 2023.
The Australian Education Awards, now in their sixth year, recognise and celebrate the outstanding achievements of the country's top performing schools, principals, department heads and teachers.
This year, the Awards will be recognising educational excellence across 28 categories, which includes the new category of Best First Nations Education Program. The new Award recognises schools that have gone above and beyond to foster positive physical and mental health outcomes for the Indigenous students they teach.
Partnering with The Educator for the Australian Education Awards 2023 will be Education Perfect, a curriculum aligned teaching and learning platform for Years 5-12 students, teachers and parents.
"Teachers make a difference in the lives of students every day. They do this by being present, by caring for every student, and by acting from a deep sense of vocation," Alex Burke, Education Perfect's CEO, told The Educator.
"For many students, that one inspirational teacher that truly sees them has an ongoing impact that positively influences their lives."
Burke said the Awards play an important role in boosting both teacher morale across Australia.
"Celebrating those achievements and recognising how teachers empower students to attain their goals, build strong relationships, and dream, inspires the next generation of teachers, and acknowledges the important role that teachers play in society," he said.
"Education Perfect is proud to partner with The Educator to support the Australian Education Awards and delighted to see so many deserving recipients recognised for the work that they do."
Without further ado, here are the Excellence Awardees for the Australian Education Awards 2023.
INDIVIDUAL AWARDS
Department Head of the Year
Danni Mattiazzo, Larrakeyah Primary School
Hope Laavia, Marsden State High School - Education Queensland
Iain Taylor, Saint Stephen's College
Lauren Ward, Dubbo College South Campus
Michael Murphy, Norwood International High School
Michele Brennan, Wenona School
Paul Lowe, Bremer State High School
Samantha Andonis, Trinity College (SA)
Shari Finlay, St Patrick's College Townsville
Education Rising Star of the Year
Alyssa Malone, Lindisfarne Anglican Grammar School
Andrew Paltridge, Canterbury College
George Allen, Cobram Secondary College
Georgi Eadie, St Margaret's Anglican Girls School
Luen Tobar, Brisbane State High School
Natasha Muller, Beaconhills College
Nikki Asikas, Australian Science and Mathematics School (DfE)
Stephanie Thomas, Ipswich Girls' Grammar School including Ipswich Junior Grammar School
Primary School Principal of the Year – Government
Angela-Jane Gay, Young North Public School NSW
Duncan Adams, Telegraph Point Public School
Kaylah Gray, Krambach Public School
Matthew Royan, Chatham Public School
Megan Manson, Canobolas Public School
Sandee Ising, St Agnes School
Trent Cowley, Kingston State School
Primary School Principal of the Year – Non-government
Audrey Fellowes, Clayfield College
Catherine Shaw, The Nature School
Daniel Thomas, Melbourne Montessori School
Doug Thomas, Claremont College
Katie Petchell, Perth College
Simone Reilly, Caulfield Grammar School
William Wallace, Golden Grove Lutheran Primary School
Primary School Teacher of the Year – Government
Carmel Spruhan, Larrakeyah Primary School
Daniel Edwards, Montello Primary School
Keegan Peace, Pallara State School
Lauryn Fitton, Governor Philip King Public School
Tara Barron, Rochedale State School
Primary School Teacher of the Year - Non-Government
Jemma Trendler, Ormiston College
Libby Spencer, Pilgrim School
Mary Giles, St Hilda's Anglican School for Girls
Sarah Singleton, St Margaret's Anglican Girls School
Stella Gardner, Brisbane Grammar School
Stephanie Kriewaldt, Lobethal Lutheran School
Vanessa Hodgkiss, Casey Grammar School
A Team Tuition School Principal of the Year – Government
Anne McLauchlan, The Gap State High School
Benjamin Weeks, Robina State High School
Brenton Farleigh, Loganlea State High School
Christopher Capra, Palm Beach Currumbin State High School
Meaghan Cook, Hastings Secondary College
Michael West, Bellbird Park State Secondary College
Simon Done, Maryborough State High School
Steven Cook, Albert Park College
Tracey Rapson, Hunter River Community School
Sponsored by A Team Tuition

Prime Super School Principal of the Year - Non-government
Annette Rome, St Margaret's Berwick Grammar
Brett Webster, Ormiston College
Daniel Crump, Stuartholme School
Elizabeth Hanney, Siena College
Fiona Williams, Casey Grammar School
Josh Counsel, Discovery Christian College
Paulina Skerman, Santa Sabina College
Phillip Heath AM, Barker College
Zeynep Yaseen, International Maarif School of Australia
Sponsored by Prime Super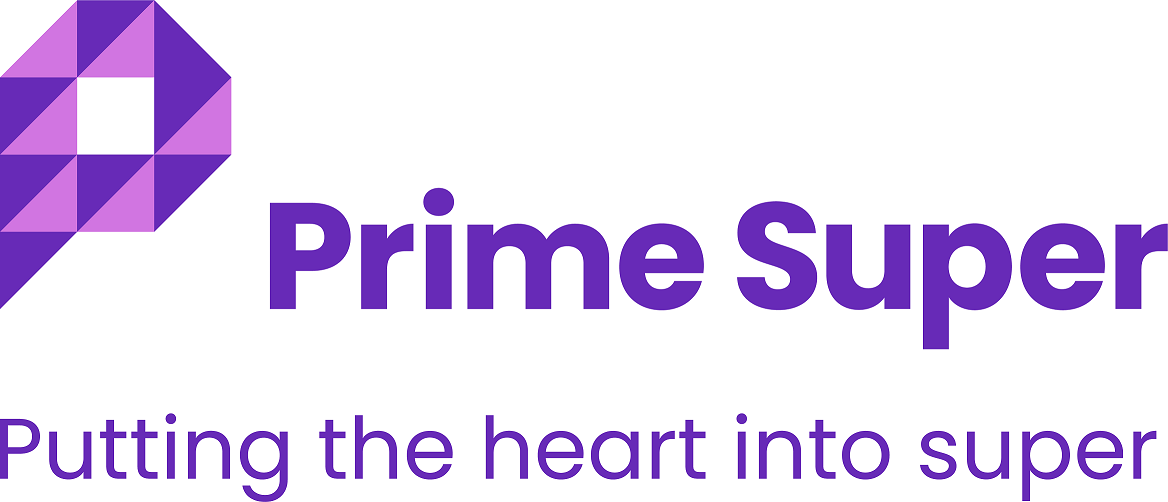 Secondary School Teacher of the Year – Government
Cherie Nelson, Robina State High School
Jack Anderson, Loganlea State High School
Matthew Meinema, Joseph Banks Secondary College
Meg Bailey, Templestowe College
Mel Mace, Corinda State High School
Sharon Davis, Maitland Grossman High School
Secondary School Teacher of the Year - Non-Government
Crystal Thompson, Brisbane Grammar School
Gary Smith, Cobram Anglican Grammar School
Jamie Jones, Josiah College
Julene Lander, Faith Lutheran College Redlands
Kiera Lansdown, Emmaus College
Laura Main, St Philip's Christian College Cessnock
Mitchell Mills, Saint Stephen's College
Natasha Stenta, St Michael's College
CURRICULUM AWARDS
Best Co-Curricular Program
Lauriston Girls' School - Howqua Outdoor Program
Marsden State High School - Dance Excellence Program
Palm Beach Currumbin State High School - REDs Wellbeing
Perth College Sports Development and Performance Program
St Patrick's College Townsville - Arts Program
St Peter's Woodlands Grammar School - The DARE Diploma - Year 6 Graduation Diploma
The Lakes College Culinary Club
Trinity Anglican School White Rock Campus Primary Year Six Connections
Grok Academy Best STEM Program
Boonah State High School - Growing STEM in the Scenic Rim
Brisbane South State Secondary College - STEMM(medical)
Marble Bar Primary School - Marble Bar Virtual World
MLC School Sydney - Junior School
Reef Guardian Schools
Santa Maria College, Perth
St Patrick's College Townsville - #STEMLikeAPatsGirl
St Philip's Christian College Newcastle
Trinity College (SA) – SPARK
Sponsored by Grok Academy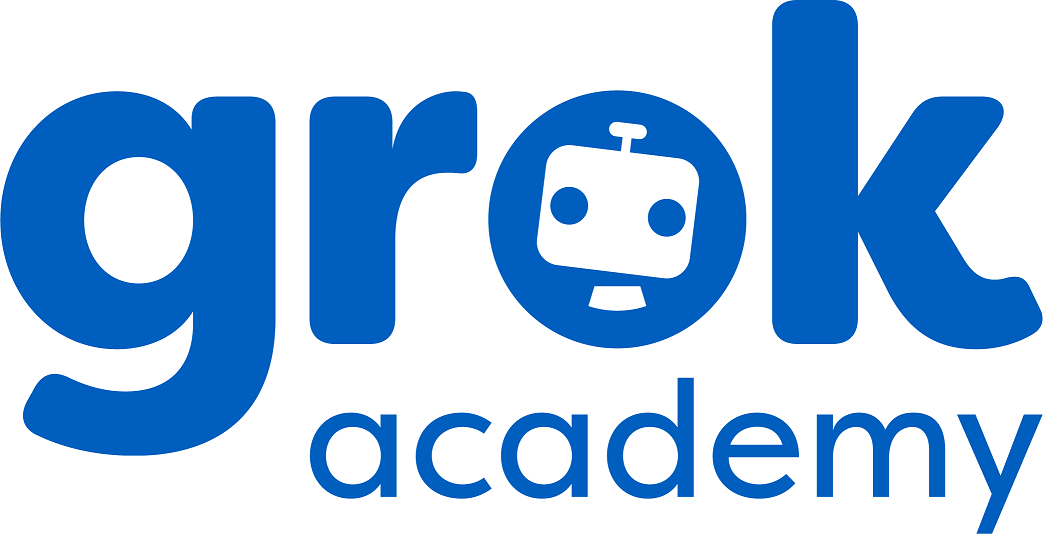 Soprano Best Use of Technology
Brisbane South State Secondary College - Leveraging Digital
Emmanuel College
Emmaus College - Languages (Italian 7-12)
Larrakeyah Primary School
Lindisfarne Anglican Grammar School
Minarah College - Digital transformation program
Ormiston College
Saint Stephen's College – eLearning
Sponsored by Soprano

Grok Academy Innovation in Curriculum Design
Caulfield Grammar School - Kakadu Year 9 Remote Program
Mater Dei College - Passion Project
Ruyton Girls' School - Scholar Program
St Catherine's School - Teaching and Learning Framework
St Clare's College Waverley - Lights, Camera, Change in Action
St John's Anglican College - Talking Keys
St Luke's Catholic College - Diploma + HSC Program
St Philip's Christian College, Newcastle - SmartTrack Academy
Trinity College (SA) - Blackham Environmental & Conservation Centre (BECC)
Sponsored by Grok Academy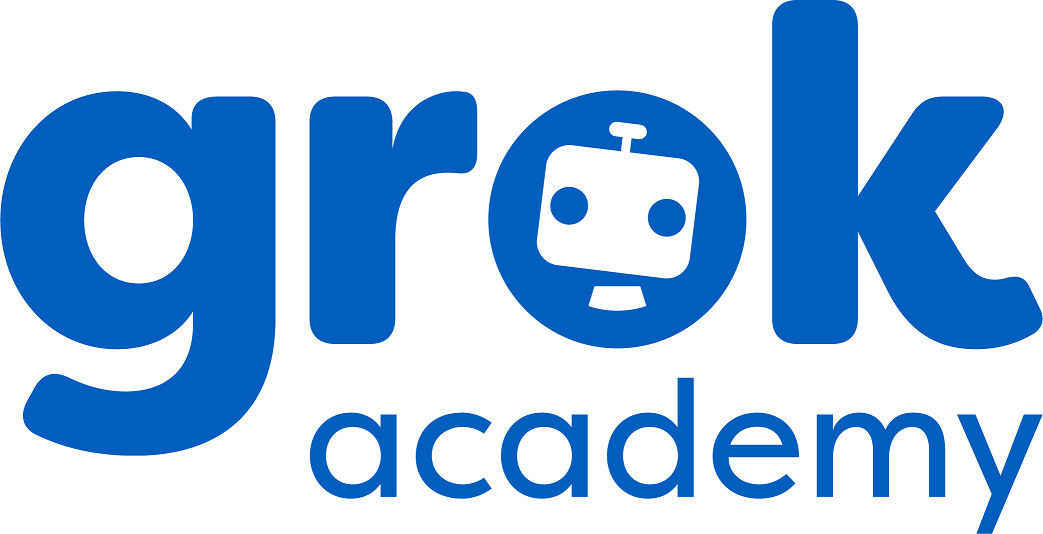 Innovation in Learning Environment Design
Caulfield Grammar School - A Cluster at Wheelers Hill Campus
Haileybury – Haileybury Pangea Online School
Kildare College - Tullow Centre
Lindisfarne Anglican Grammar School - Early Learning Centre
Marsden State High School
Melba Copland Secondary School
The King's School - School Wide Literacy Enhancement project
St Paul's School - Design Led Ventures
SCHOOL AWARDS
CompliSpace Best First Nations Education Program
Bandiana Primary School
Bellbird Park State Secondary College
Bremer State High School
Briar Road Public School
Gorokan High School
Marble Bar School - Integrated Virtual World
MLC School Sydney
Palm Beach Currumbin State High School
Presbyterian Ladies' College (Perth)
Torres Strait Kaziw Meta
Sponsored by CompliSpace

Best Professional Learning Program
Canterbury College
Genazzano Fcj College
Joseph Banks Secondary College
Lindisfarne Anglican Grammar School
Miami State High School
Mt St Michael's College, Ashgrove, Brisbane
Queensland Children's Hospital School
Robina State High School
St Catherines school
Best School Strategic Plan
Corinda State High School
Cornish College
Emmanuel Catholic College - Western Australia
Loreto College Ballarat
Maryborough State High School
Scotch Oakburn College
St Saviour's College, Toowoomba, Queensland
Westbourne Grammar School
Best Student Wellbeing Program
Asquith Girls High School
Berry Public School
Haileybury
Joseph Banks Secondary College
Loreto College Marryatville
Mooroopna Park Primary School
South Thornlie Primary School
St Margaret's Berwick Grammar - Positive Mental Health Strategy
St Ursula's College Toowoomba
Boarding School of the Year
Clayfield College - Boarding House
Fairholme College
Kincoppal - Rose Bay
Presbyterian Ladies' College Perth
St Ursula's College Toowoomba
Stuartholme School
AFL Schools Primary School of the Year – Government
Cabramatta Public School
Cessnock East Public School
Governor Philip King Public School
Prospect North Primary School
Tallimba Public School
Wyalong Public School
Yates Avenue Public School
Sponsored by AFL Schools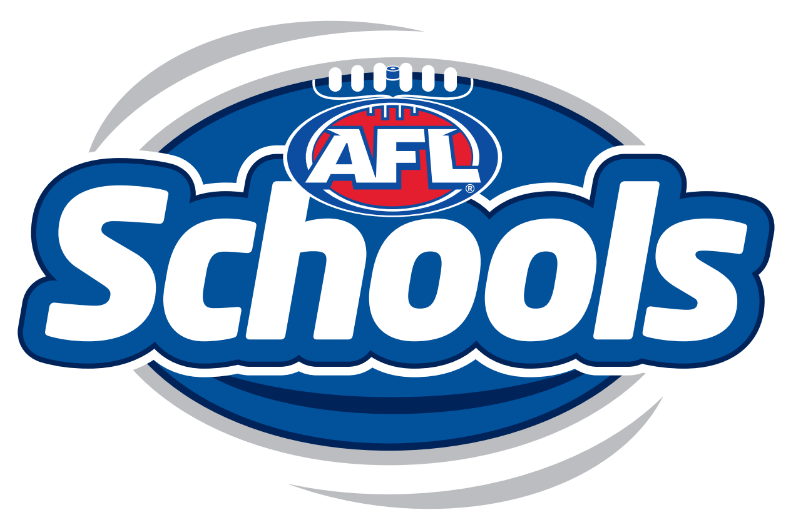 Primary School of the Year – Non-government
Haileybury
Lauriston Girls' School
Matthew Flinders Anglican College
Ormiston College Junior School
Penrhos College Junior School
St Mary's Parish Primary School, Greensborough Victoria
Strathcona Girls Grammar
Prime Super Regional School of the Year
Fraser Coast Anglican College
Haileybury Rendall School
Newcastle Grammar School
Red Bend Catholic College - Forbes Central West NSW
Riverside Christian College, Maryborough, Queensland
St Edward's Primary School South Tamworth
Sunshine Coast Grammar School
The Rockhampton Grammar School
Sponsored by Prime Super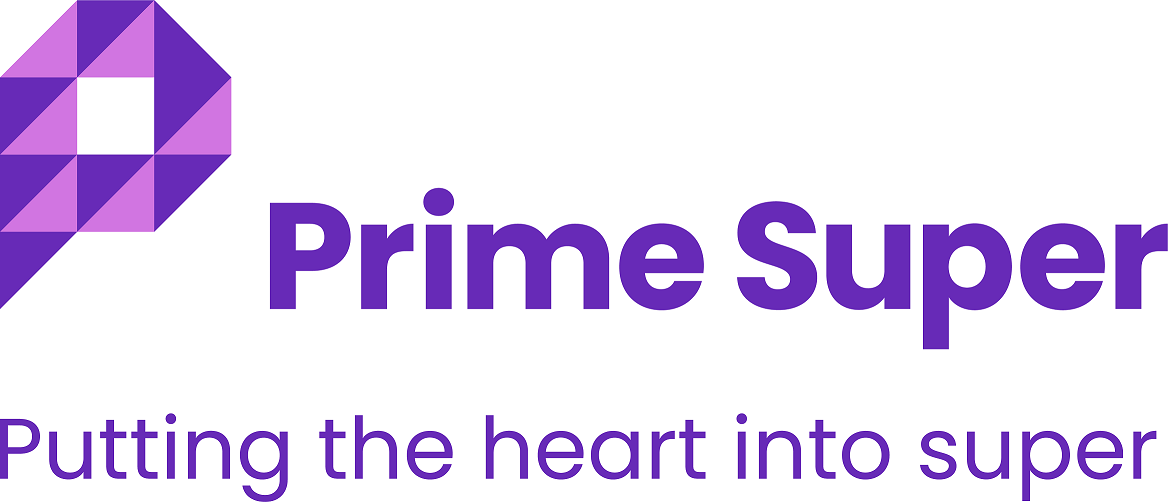 Secondary School of the Year – Government
Ashdale Secondary College
Bentleigh Secondary College
Brisbane State High School
Cabramatta High School
Canterbury Boys High School
Marsden State High School
Miami State High School
Templestowe College
A Team Tuition Secondary School of the Year – Non-government
Balcombe Grammar School
Emmanuel Catholic College - Western Australia
Haileybury
Immanuel College
Masada College
St Margaret's Anglican Girls School
St Paul's School
Trinity Anglican School
Sponsored by A Team Tuition

Special Education School of the Year
Anson Street School
Bellbird Park State Secondary College
Carenne School for Specific Purposes
Cook School
Cranleigh School
Glenallen School
Maryborough State High School
St Peter's Heart, Campbelltown
NATIONAL AWARDS
Education Perfect Australian School of the Year
The excellence awardees in this category will comprise the winners of the following categories:
– AFL Schools Primary School of the Year – Government
– Primary School of the Year – Non-Government
– A Team Tuition Secondary School of the Year – Government
– Secondary School of the Year – Non-Government
– Special Education School of the Year
Sponsored by Education Perfect

Education Perfect Australian School Principal of the Year
The excellence awardees in this category will comprise the winners of the following categories:
– Primary School Principal of the Year – Government
–Primary School Principal of the Year – Non-government
– A Team Tuition School Principal of the Year – Government
– Prime Super School Principal of the Year – Non-government