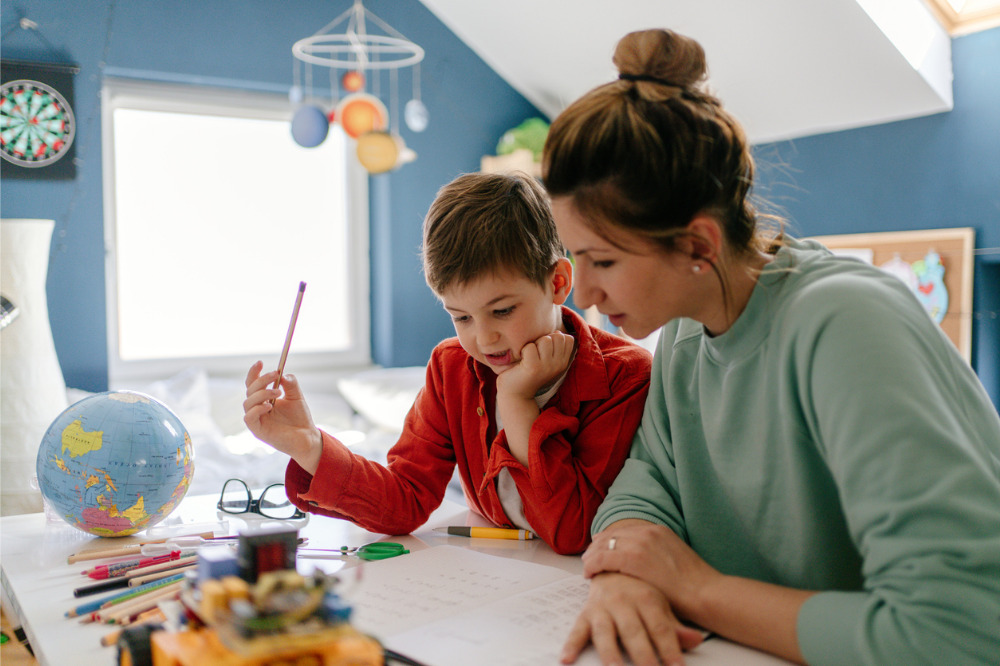 A record 9,000 students are now registered for homeschooling in NSW, new Figures from the NSW budget estimates show – a 30% jump from 2020's figures when 7,032 children had been registered.
Other states have also seen a marked rise in the number of children leaving the mainstream school system in recent years. Last year, Queensland, reported a 26% jump in students registered for homeschooling, while Victoria reported a 20% increase from the previous year.
When it comes to why a growing number of parents are choosing to homeschool their child, the latest NSW Budget estimates found that special learning needs is a key factor for parents, with one in four citing that as the reason they withdrew their child from the mainstream system.
Western Sydney had the highest number (2,874) of children registered for homeschooling, while the Hunter Region recorded 1,099 registrations.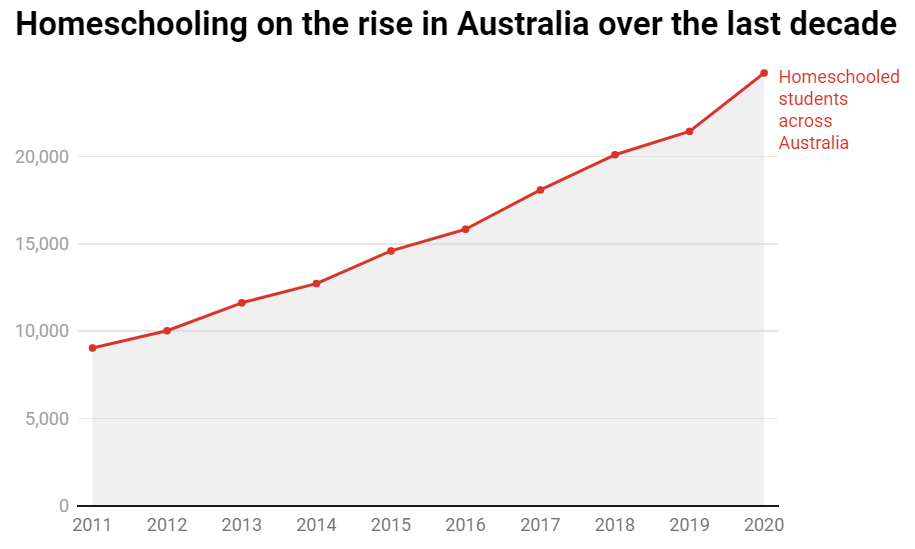 'A wake-up call for the system'
Dr David Roy is a senior lecturer at the University of Newcastle and an advocate for families with children with a disability. He says the figures contained in the Budget estimates for NSW shows a significant, increase in numbers not just of new registrations for home schooling but also of renewals.
"NSW is increasing at 19% per year [as opposed to mainstream schooling increase numbers at around 3%]. These numbers appear to be reflected in other States and territories as well. This must be a wake-up call again to the system," Dr Roy told The Educator.
"Children in mainstream education have more than $13,000 per student spent on them. Parents who home school receive no funding for their children, and indeed must often forego a second income as one parent must be the 'teacher'."
Dr Roy said families must devise the teaching methods for their children as they deliver the required curriculum [and NESA does ensure through annual home visits] that the curriculum is being delivered.
"It was schools and teachers who were able to support in remote learning whilst the system was, and still is, trying to catch up in response to COVID. Given the rising concerns over student health safety, it can only be expected that the increase take-up of home schooling will continue," he said.
"Many families have realised through remote learning that their children did not suffer in the home learning environment but thrived. After philosophical reasons, Special Needs is the 2nd largest reason for home schooling."
Dr Roy said that while families are not required to state their reason to choose home schooling, the Minister should look carefully at why this is now such an appealing option for so many families.
"The NSW Education Department does have outstanding distance education provision, but the systemic barriers in place mean that this is not an option for most households," he said.
"Through allowing pupils to learn at their own pace, and still excel, whilst creating an immersive and engaging education environment, research shows there is no disadvantage to home schooling in outcomes."
Dr Roy said it will be Interesting to see if ACARA includes or recognises the 30,000+ home schooling children in their 2021 report for the Australian government.
"We must recognise the support NESA gives to families who choose to home school, if only those children who are home schooled received some funding to further support their learning. We might then find they supersede mainstream schools in outcome success."