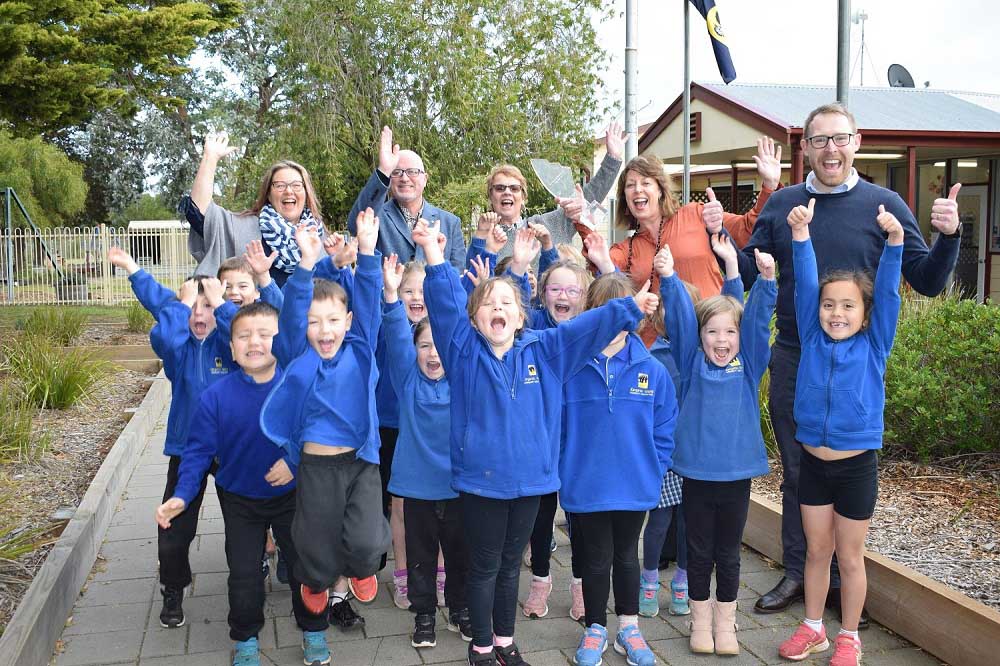 The tragic aftermath of Australia's Black Summer bushfire disaster of 2019-20 saw more than 16.5 million hectares of land scorched, 3,500 homes destroyed and 450 lives lost.
Given its far-flung location off the coast of Adelaide, one might have thought Kangaroo Island would emerge relatively unscathed. However, the fires not only reached this pristine sanctuary but were the largest in the island's recorded history.
Of the 440,500-hectare island, approximately 211,000 hectares were affected, with more than 90 homes destroyed and two lives lost. The blaze also tore through more agriculture on the island than any previous blaze.
At Kangaroo Island Community Education (KICE), more than 140 of the school's 700 students were directly affected with property lost.
However, like a phoenix from the ashes, the school is emerging stronger, even if the recovery period is precarious.
"The infrastructure needed to provide effective online learning is still in a fragile state as we recover from the fires," KICE principal, Maxine McSherry, told The Educator.
"So, we've had to be creative, providing both hard copies of learning material and phone wellbeing checks, balanced with on line learning opportunities".
McSherry said new platforms to communicate with families were tried, tested, giving the school "a strong sense of community".
KICE facilities include camp site accommodation, the KI Aquaculture Skills Centre, a ten-hectare Agriculture Science 'Block' and a Trade Training Centre, which facilities across two sites.
In recognition of the opportunities it provides students to excel in their learning, KICE has won Regional School of the Year two years running, and was recently named a finalist for Regional School of the Year ahead of the Australian Education Awards 2020.
'A year of uncertainty, but also opportunity'
McSherry said 2020 has been a year of uncertainty, but also new learning opportunities for many principals.
"In 2020, principals have needed to be both flexible and creative to ensure learning remains targeted and engaging," she said.
"For me personally, COVID-19 has been a time of upskilling in information technology, creating new opportunities to connect with people virtually".
McSherry said she shares the challenge of other mainland SA and NSW principals in managing COVID-19 at a time when many communities are rebuilding from bushfires.
"Mental health is at the forefront," she said.
"Complexities caused by our geographical distance have in some instances lessened with increased levels of virtual connection. As a leader I have taken on more autonomy as a local decision maker responding to our unique context".
As a member of South Australian Primary Principals' Executive and Areas School Leaders' executive, McSherry has been able to work collaboratively with her peers to support systemic initiatives and programs responding to the pandemic's impact.
"This is especially the case in relation to students in rural and remote locations".
McSherry said she and her team have been able to strategically leverage the crisis to improve the way teaching and learning happens at KICE.
"The speed with which we were required to implement new learning opportunities has been a big lever," she explained.
"Necessity created a renewed sense of collaboration, shared resources and mentoring".
Early Career Teachers worked alongside experienced teachers in creating diverse programs and opportunities. Professional learning communities at the school also came together to develop resources and learning programs, many of which are still being used in face to face classrooms.
"Learning improved as families became more informed about and involved in classroom learning, routines and programs".
Students helping with bushfire recovery
McSherry said that despite being more than four months away, 2021 is still going to have a heavy focus on the school community's bushfire recovery efforts.
"Our children and young people are playing a significant role in the recovery by contributing to community committees, working on 'hands-on' projects e.g. building bat boxes and replacing dog kennels lost in the fires," she said.
"Students have undertaken courses alongside teachers, e.g. Accidental Counselling course to support the wellbeing of their peers and the wider community".
McSherry said her school community will also be contributing to the 'reimagining' of the Kangaroo Island National Parks through authentic student voice programs and Outdoor Education classes.
"Our children are solving real life problems that have affected them directly and 'community' in our school name has never been more relevant".