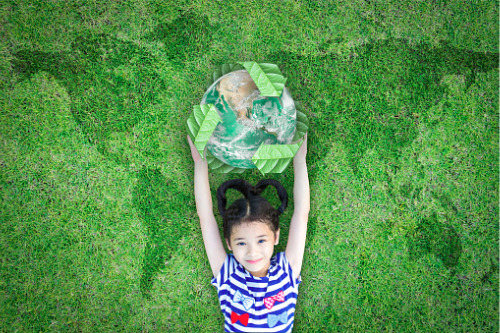 Environmentally sustainable schools will now have the chance to win a community garden and gift vouchers as part of a national challenge.
With a growing national and international focus on improving the environment and sustainability, schools are expanding the way students are educated about issues such as climate change, overpopulation and air pollution.
One of the greatest challenges for schools and communities alike lies in ensuring that the next generations are willing to take on social responsibility when it comes to conservation and sustainability.
Recognising this, Colgate and Chemist Warehouse recently announced an initiative to help engage students in this important area.
The 2020 Colgate Community Garden Challenge, open to 1,200 preschool, secondary and special schools, is part of Colgate's Oral Care Recycling Program. The challenge has prevented one million oral care pieces from making its way to landfills and raised more than $100,000 in donations and prices for schools and charities.
Participating schools will have the chance to award seven community garden sets made from recycled materials. The set will include a garden bed, a bench, a planter box and picnic table made from recycled oral care waste. Winners will also receive a $200 Bunnings Warehouse gift voucher.
Of the seven community gardens, three of these will be given to schools which have the greater number of Garden Points gathered from collections and online votes. The remaining four will be given at random to any participating school that managed to make an eligible shipment.
"Open to all young Australian students, the initiative helps educate kids about the importance of recycling, up-cycling and keeping as much waste out of landfill as possible," Chemist Warehouse Group General Manager Ilias Babalis said.
"We're looking forward to building on the success that was achieved in 2019 where almost 200,000 pieces of Oral Care waste were diverted from landfill – an amazing result!"
To participate, schools are invited to register, collect and ship their oral care waste to TerraCycle, a waste company that partners with other institutions to recycle their products and packages – including hard-to-recycle waste.
How schools contribute to sustainability
In 2019, the challenge saw more than 1,200 participating schools which helped divert almost 200,000 pieces of oral care waste from landfills. Both Colgate and Chemist Warehouse said they expect more schools to participate this year.
Last year saw more schools take a more proactive approach in integrating eco-friendly solutions as part of educating their students about environmental issues.
One school, the Presbyterian Ladies' College, Melbourne, announced last year that it will be going 100% renewable. Schools also received supposed from adhesive manufacturer Bostik, which gives grants to primary schools that integrate climate change discussions in their curriculum.
Julie Dillon, Colgate vice president and general manager of South Pacific, said their Colgate Community Garden Challenge is a success after they managed to collect one million recycled items from participating schools.
These items include toothbrushes, toothpaste tubes and even floss containers.
"Colgate is excited to once again partner with TerraCycle to offer this exceptionally popular program to students. The number of participants reflects just how important recycling and sustainability is to local communities, and we're pleased to provide a solution," Dillon said.
TerraCycle has worked with numerous companies across 21 countries. Since its founding 15 years ago, the company has won more than 200 awards for its sustainability efforts and also managed to raise more than $44m for schools and charities.