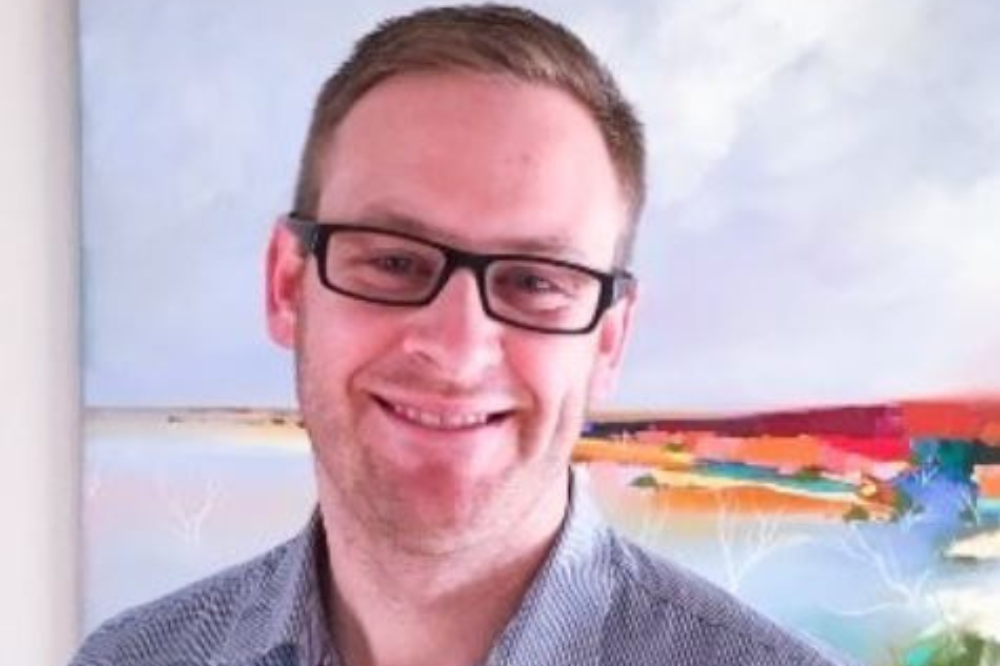 A staggering 26% of Australian youth do not attain a Year 12 or Certificate III equivalent by age 19, according to recent data. However, new research shows that just 15 minutes a day with an adult mentor can reengage young people in learning and reboot their school life.
Research shows that young people who are mentored not only have lower rates of depression but know how to seek help, show greater resilience and confidence, and are more likely to finish school.
Read more: How early intervention mentoring is tackling the youth mental health crisis
One school that recognises the value of mentoring is Loreto Kirribilli, an independent Catholic girls' school in Sydney. Since 2019, the LK Connect Mentoring & Networking Program has been connecting ex-student talent and expertise with the raw potential of students on the brink of their future careers.
The program is establishing itself as an extension of the Loreto Kirribilli education – an education that offers 'something more' – with a series of networking events, and a mentoring program facilitated by the school's Development Office.
Loreto Kirribilli's Coordinator of Innovation, Dr Jonathan Mascorella, says the program provides an avenue to highlight the diverse and successful careers Loreto Kirribilli women have forged and expand the career horizons of the school's students.
"The program helps to develop a tradition of ex-students remaining connected with the school and as a result creating a culture of giving back to the school. 'Giving back', can be in many forms – financial, volunteerism, knowledge and expertise," Dr Mascorella told The Educator.
Three years, on the initiative remains highly successful. Loreto Kirribilli's Networking Events Program has opened new lines of communication and formed strategic partnerships with the school's ex-students, Loreto community and corporate opportunities.
Dr Mascorella said COVID-19 opened new doors for the school's staff to 'think outside the box' when it comes to reconnecting with not only the school's community in Sydney but with ex-students across the globe.
"This included live Zoom networking events with guest speakers from remote country towns in Australia, Iran, USA, England and Singapore. All events operational from our studio headquarters at Loreto Kirribilli," he said.
"Some notable networking event outcomes included job placements and internship opportunities, as well as cadetship opportunities."
Dr Mascorella said close to 200 mentor/mentee connections have been actioned since the Mentor/Mentee program with outstanding support offered during recent challenging years of COVID-19.
"During COVID-19, the team provided ex-student mentors from 'across the globe' for 130 YR12 students, providing personalised career guidance and support within the career interest of each student," he said.
"A notable mentor/mentee example during COVID-19 was an outstanding mentor who challenged her young mentee and newly established business to drive through hardship and reinvent her business model to remain financially afloat."
Dr Mascorella said the benefits for this young entrepreneur resulted in her company developing a business model with franchises across Australia.
"Graduate and work placements have also resulted from the mentor/mentee relationship," he said.
"A young mentee was provided with 2 work placement opportunities within the media/advertising industry resulting in a graduate position at one of Australia's leading Advertising Agencies, BMF Advertising."
Looking ahead, Dr Mascorella said continued engagement and connection with ex-students will encourage them to 'give back' to the school's current students and remain connected with Loreto Kirribilli.
"Our ex-students will continue to be approached to return to school to share knowledge and interests with our current students and support our teachers with guest speaking roles to highlight the depth of talent resulting from a Loreto education," he said.
"Whilst we have established the foundation of LK Connect, the outcomes of ex-student connection will continue to grow 'across the globe'. Networking events around the world will be central to maintain engagement and connection."
Dr Mascorella said the school's goal will be to continue to inspire current and future students by profiling ex-student success, which he highlights as "the best measure of success of a Loreto education."
"There will also be continued mentorship opportunities amongst our alumni and ongoing connection and engagement through our 'Closed in' LK Connect LinkedIn."
Loreto Kirribilli was recently named in The Educator's Innovative Schools 2022 list.