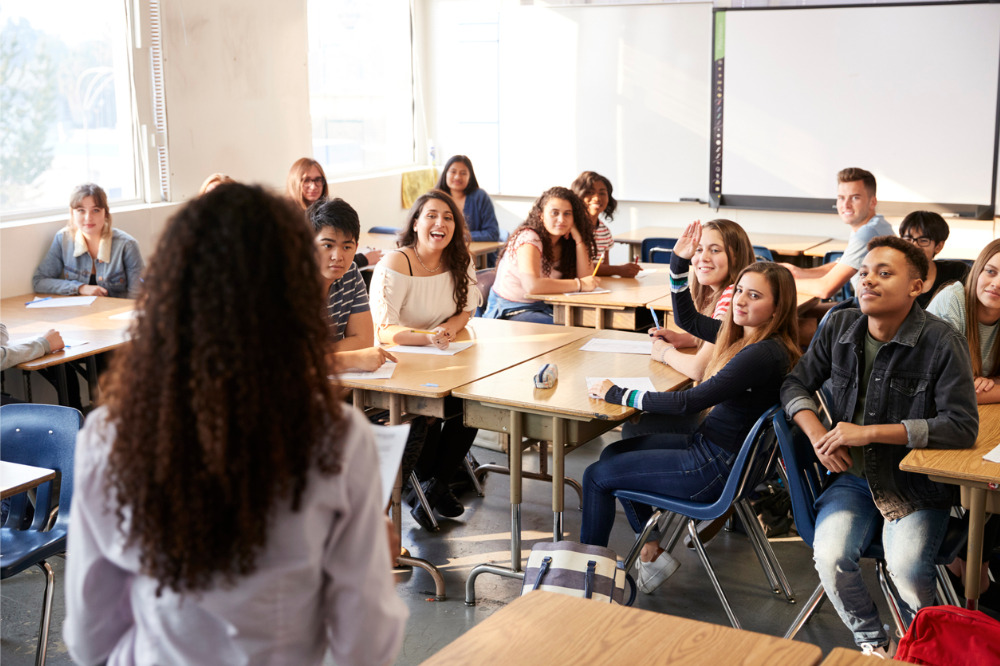 Across Australia, teachers and principals are tackling educational disadvantage head-on through a ground-breaking new professional development program.
The Quality Teaching Rounds (QTR), developed by the University of Newcastle, has shown to improve primary student achievement in maths by 25% and is just as effective, if not more so, in disadvantaged schools, according to an eight-month study.
Since the research program began in 2019, 2,570 teachers from around 1,200 schools have engaged in QTR, and more than 800 of these have been since the Quality Teaching Academy launched in October last year.
Glenroi Heights is one of 12 schools in Orange NSW to take part in the program. The school of 240 students has created smaller class sizes to facilitate personalised learning. It promotes inclusivity throughout nine mainstream and six support classes and strong Aboriginal education programs.
"The main factor that led me to implementing QTR was that it is evidenced-based and backed by a university," Principal Liz Beasley told The Educator.
"Teacher observations were already in the school plan when I started in 2018 but had not been introduced. I knew a little about QTR, so I did the training with another executive and brought it back for discussion."
Beasley said the school's executive considered all of the research, as well as the training that had been shared, before deciding it was a positive way to conduct teacher observations.
"Not only does QTR provide an opportunity for younger teachers to watch more experienced and expert teachers deliver quality lessons, it allows all teachers across stages to reflect on and improve their teaching practices which in turn addresses improving student outcomes."
Improving trust
Beasley said QTR has also improved the culture of trust between staff to share and discuss what is happening in their classrooms.
"We have been able to build on our collaborative processes in a way that teachers can have professional discussions around planning, teaching and learning sequences and reflect on what worked well, what could they do better and how it impacted student learning," she said.
"This has provided teachers with a framework to consider student needs and how they can plan teaching and learning to push for improvement in student learning."
Beasley said the whole school approach to QTR brings student improvement to the forefront of the school's plans.
"It allows teachers to personalise the learning needs of our students and work on ways to address these needs – it is everybody's business."
No teacher left behind
The Director of the University of Newcastle's Teachers and Teaching Research Centre, Laureate Professor Jenny Gore, said QTR starts from the premise that all teachers can deliver great teaching.
"It respects teachers and honours the complexity of teaching, including the challenging circumstances in which many teachers work," Professor Gore told The Educator.
"By providing a common language and conceptual framework for quality teaching, teachers have a shared vision which enhances school culture and relationships among teachers and contributes to student achievement".
Professor Gore said QTR leaves no teacher behind, working across all subject areas and year levels to improve teachers' confidence and morale at all career stages.
"Our research demonstrating improvement in teaching quality and student achievement is based on a model of implementation where two teachers are trained in a QTR workshop and then joined by two colleagues to conduct a set of in-school Rounds before rippling the program out to other teachers in the school," she said.
"We also offer tailored sessions where large groups or an entire staff are trained, as with Glenroi Heights."
Professor Gore said this is a popular way to instil a common language and conceptual framework of quality pedagogy for all teachers in a school.
"QTR is a single, easy to implement initiative that has broad impacts including on teacher morale and school culture. I would encourage principals interested in implementing QTR to get in touch with our Quality Teaching Academy to discuss options."
Model seeing big results in disadvantaged schools
Professor Gore said the sharp focus on school performance by media and government stems from an assumption that teaching is poorer quality in disadvantaged settings.
"Our research shows that participation in QTR results in equivalent and substantial improvement in teaching quality across all levels of school advantage," she said.
"We argue that any differences in teaching quality are less a reflection of teacher capabilities than of the challenging circumstances in disadvantaged schools."
However, Professor Gore pointed out that while QTR improve outcomes in disadvantaged settings, broader policies are required to address longstanding inequalities and causes of disadvantage.