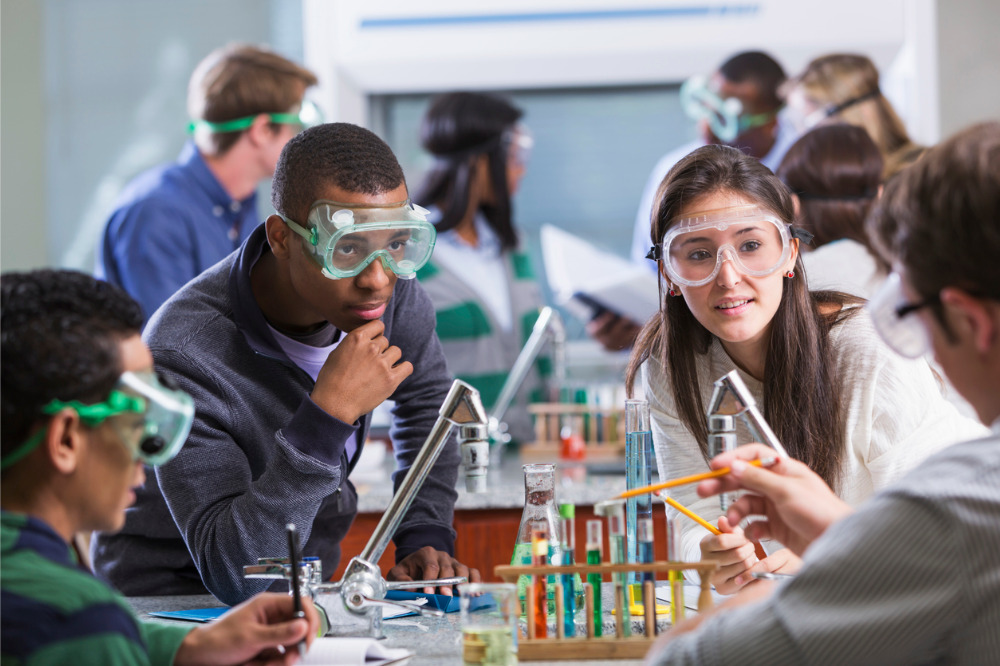 In recent years, schools, universities and governments have been making significant strides to strengthen the STEM sector as it continues to generate billions of dollars for the economy.
For higher education and research institutions, one major issue they have been grappling with when it comes to strengthening this critical sector is closing the STEM gender gap, prompting the Federal Government to provide more support in this area.
However, the gender gap is just one facet of a broader challenge around ensuring that all students are both engaged in STEM education and prepared for the real world.
According to new research, schools need to break down the barriers between individual subjects and enable students to solve complex problems using knowledge from a range of curriculum areas.
Dr Jane Hunter, Associate Professor in the School of International Studies and Education in the University of Technology's Faculty of Arts & Social Sciences (FASS) has released a book that combines over four years of research across 14 Australian primary schools and 59 teachers with a cohort of 1,500 students using "Integrated STEM" methods.
Her findings, recently highlighted in an article by the Media Centre for Education Research Australia (MCERA), are based on large data sets from interviews, classroom observations, focus groups with students, surveys of the teachers, and the author's knowledge of teaching and learning from her work as a teacher, policy advisor, and education researcher.
While STEM stands for science, technology, engineering and maths, and it's often used as a fancy word for science and maths education, Dr Hunter says the whole point of STEM is to integrate these subjects in order to solve complex problems.
Dr Hunter's research found that often teachers used the arts and humanities too, adding an A to make "STEAM".
Indeed, many schools are recognising the important role that the Arts can play in helping to achieve this crucial goal. The acronym has thus been expanded to STEAM, so that this important discipline gets the attention it deserves.
However, some schools are moving beyond STEAM to an even more comprehensive subject – STEAMD (Science, Technology, Engineering, the Arts and Design). Indeed, Design plays a critical part in meeting the education reform agendas set out by both the Federal Government and the independent review of NAPLAN.
One school that has been making some big strides in STEMD education is Queensland school Saint Stephen's College, which was recognised on the national stage at the 2020 Australian Education Awards.
Dr Hunter believes her research in STEM has implications for how integration is approached in primary schools.
"I want politicians, education regulators and parents to know that teachers and schools are doing highly relevant learning that is preparing young people for the world, but they're slowed down by loud voices outside of education that have limited understanding of the field," Dr Hunter said.
"Principals, teachers and schools are caught in this tension, and are stifled from doing what they've been trained to do because they have to get through piles of paperwork that take them away from their real work: teaching and student learning".
'Students are involved in meaningful work with a purpose'
At Saint Stephen College, all students are involved within STEAM projects, making its program unique and inclusive to all students.
Principal, Kim Cohen, said this year the College's programs will be developed that embed STEAM and the Enterprise capabilities into a number of targeted courses across Prep to Year 12.
"A new Enterprise Education Department has been created to focus on the adoption and further development of these capabilities from Prep to Year 12," Cohen told The Educator.
"The Head of Department is in talks with multiple universities, linking these capacities with the core skills required for entry into a number of STEAMD and Business courses".
The courses will be accredited by the university with micro credentials allowing them entry into selected courses.
Cohen said one of the significant differences in the Saint Stephen's College wholistic STEAM approach are the final products within the Year Ten Project Based Learning Task the students produce are "a concrete real world, working artifact".
"It's this base that sets this program apart from others. The idea that our students work through a process of going beyond fundraising, pitching ideas or campaigning to do something and make a difference in the world around them," she said.
"Underlying this program is a connection to a sense of emotional well-being. Students are involved in meaningful work with a purpose".
'We need an education shake-up'
Dr Hunter said the research in her book shows how powerful and meaningful learning can be.
"We need an education shake-up, and it's time to get cracking," she said.
"We've been talking about education transformations for a long time and these classrooms show what's possible. Now we must trust principals, trust teachers – and give them more time and autonomy to get on with it".
Dr Hunter says there are simple ways parents too can help their child's learning in Integrated STEM.
"The main thing is to spark your child's curiosity. Lots of families are time poor. But there's still so much you can do just by encouraging interest in the outside world – spending time in nature, asking questions and reading … but not always on a screen," she said.
"If there's any positives to come out of COVID, it's that it's given some families more time to talk, learn and discover together".