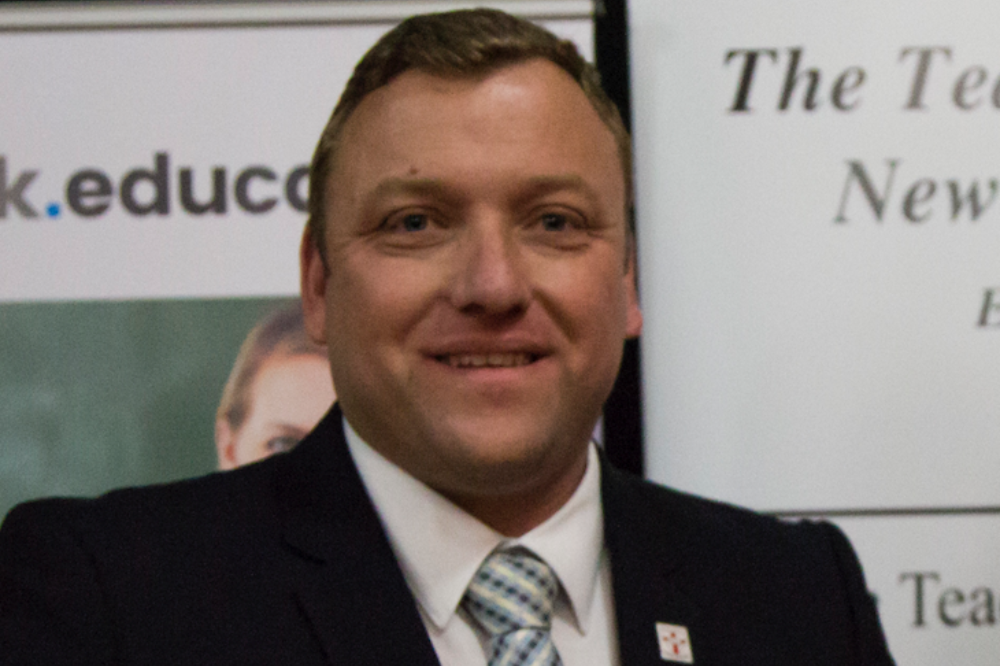 Despite being one of Adelaide's leading independent schools, Golden Grove Lutheran Primary School is by no means resting on its laurels. It is always looking for new ways to keep students inspired and its ever-growing team of talented staff supported.
An example of this is the school's partnership with School Aid which, together with Golden Grove's staff, is conducting a longitudinal study on the positive wellbeing and mental wellness effects of students' engagement in social justice and philanthropy. This work was recognised by the Governor-General, who recognised Golden Grove with School Aid accreditation, making it the first school in South Australia to achieve the coveted qualification.
Another driving factor of Golden Grove's success is its innovative model of peer leadership, which is centred on community service and charity work. Since its inception, the model has introduced a strong focus on student agency through 'Golden Time' an elective learning programme for Year 3–6 students, which enables the design, selection and evaluation of learning in a similar manner in which secondary students choose electives.
"Our approach enables children to learn in an award-winning 'village style' cluster learning framework as students move from 'discovery' in the Foundation Year to 'foundations and growth' in Years 1 and 2, 'collaboration and experimentation' in Years 3 and 4, to 'specialisation and launching' in Years 5 and 6," principal William Wallace told The Educator.
"Our teaching and pedagogical practices are highly effective due to our innovative cluster structure, which reduces the likelihood of using a lock-step approach to learning and better enables the flexible progression of students through the curriculum, particularly in relation to the literacy and numeracy developmental progressions."
Wallace says research has shown that within this philosophy, children become more confident, can operate better as part of a group, are more assertive, and become more independent learners and better problem-solvers.
As a Primary Years Programme school, Golden Grove divides 'taking action' into five essential elements: participation, advocacy, social justice, social entrepreneurship, and lifestyle choices.
"These ideas have been put together to support these elements of action, and to encourage learners to take meaningful action to make a difference in the world," Wallace said.
"Our students are mentored within our village learning cluster structure to engage in social justice and philanthropic projects as an integrated component of their learning each year. Our student representative council and student leaders also lead the taking of action. The school has young people involved in philanthropy, giving or volunteering programmes or projects."
Wallace pointed to some examples of recent student-initiated projects, which include formation of a student-led government to discuss and implement strategies to support the school's betterment, and the student body developing and rolling out a regular initiative to support the 'Backpacks for SA Kids' campaign, which provides practical resources that contribute to the care, safety and wellbeing of children and young people during periods of dislocation from home and routine care.
"Our students have also designed and helped with the creation of the nature play areas and chill-out zones at the school to support the student wellbeing of their peers," Wallace said.
"Students have organised and held regular fundraisers for many years to support a range of charities, including the Australian Lutheran World Service to support refugees and the underprivileged in third-world countries, as well as also supporting other organisations to achieve the same."
Wallace said this culture of philanthropy, community service and learning about social justice has been supported through the peer and buddy program within the school community and embedded throughout the IB Primary Years Programme curriculum.
"Student self-reported wellbeing has been high for a number of years, much of which has been attributed to engagement in these programmes."
Cognisant of the critical role that STEM education plays in preparing young people for the future, Golden Grove Lutheran Primary School is always exploring new opportunities to upskill its students in this critical area. Fortunately, the school is uniquely placed in close proximity to the Adelaide Planetarium at the University of South Australia, the SA Space Industry Centre and SA Space Park.
"It is clear that a number of STEM careers will be available in this field in future years, and that engagement with the space industry will add a further rich diversity to the primary school curriculum which we deliver," Wallace said.
"Students from Golden Grove traditionally progress to Endeavour College at Mawson Lakes for their secondary education, which is co-located with the Adelaide Planetarium on the Uni SA Mawson Lakes Campus."
Wallace said this provided "a natural impetus" for the school's engagement with the One Giant Leap Foundation and for students from Years 1-6 to be engaged with the Asian Herbs in Space, Postcards in Space and Space Wattle scientific programs.
"Through our ongoing partnership with the One Giant Leap Foundation and the CSIRO STEM Professionals in Schools program, we look forward to STEM education continuing to evolve as a key component of the contemporary, and innovative education which we provide," Wallace said.
"As an innovative school we have great capacity to adapt in an agile way to align with emerging trends in the STEM area."
Golden Grove Lutheran Primary School was recently named in The Educator's Innovative Schools 2022 list.