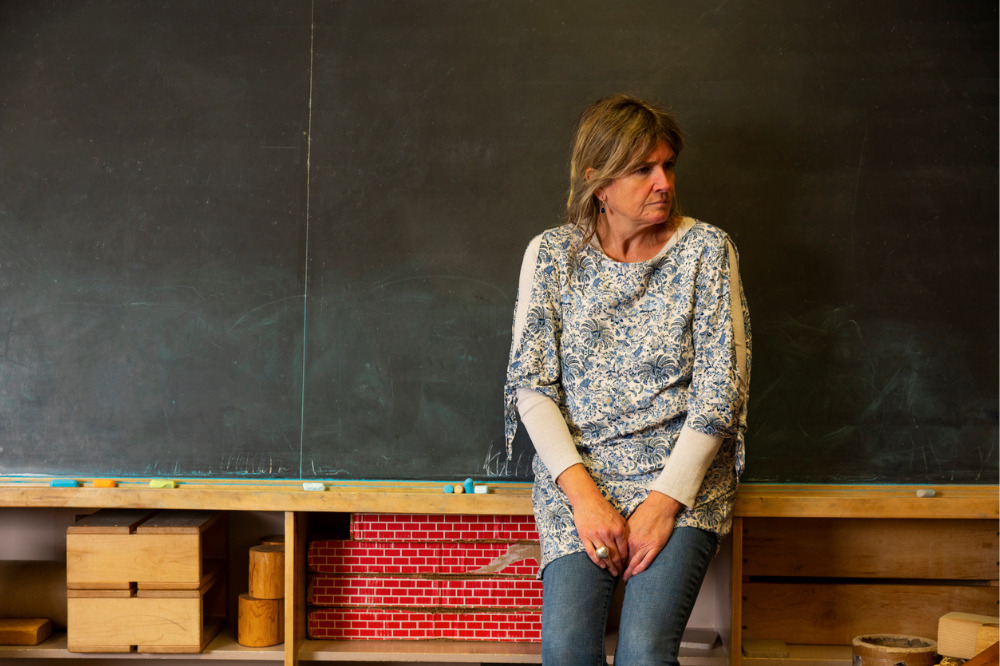 In February, an independent inquiry into the work of teachers, headed by former WA Premier, Geoff Gallop, warned that uncompetitive salaries and unsustainable workloads were leading to significant teacher shortages across NSW.
According to NSW Government data, 30% of schools have vacant permanent teaching positions which total over 1,100, and the number of vacant positions has doubled since 2012.
More recent data shows that the situation is worsening.
A poll of over 4,000 NSW public school teachers conducted between August and September found 93% have difficulty recruiting casual teachers. In rural NSW this figure is a staggering 95%.
And the issue has ramifications for teacher retention, with 58% of those surveyed saying they are reconsidering their position as a teacher due to rising workloads.
"We are in a crisis situation with worsening teacher shortages at a time when schools are preparing to reopen and we need every child to be fully supported in the classroom," NSWTF president, Angelo Gavrielatos, said.
"Teachers and principals need More Than Thanks from the Berejiklian Government if we are to stop children missing out."
Gavrielatos said the problem of teacher shortages cannot be fixed until the issue of low wages and high workloads is addressed.
"As we have seen so clearly demonstrated in the past 18 months, teachers in public schools are committed professionals determined to do whatever they can to ensure every child gets a high-quality education. But there aren't enough of them right now."
The industrial award that determines the salaries and conditions of teachers expires in December.
Will a pay rise fix the problem?
In line with the recommendations of the Gallop inquiry, teachers and principals are seeking a salary increase of between 5 to 7.5% a year to recognise the increase in their skills and expertise and begin to reverse the decline in teachers' wages compared to other professions.
However, some experts say this isn't enough.
Professor John Buchanan, University of Sydney Business School, said increasing salaries by 15% would restore teachers' pay relative to that earned by the average professional to that which prevailed 30 years ago.
"Top teachers need to be paid significantly more," Professor Buchanan told The Educator.
"Compared to nearly all other professionals in Australia, experienced teachers are paid significantly less than experienced lawyers, engineers and ICT professionals".
Professor Buchanan pointed out that these professionals have significantly higher rates at the top of the scale – in the range of 30–50% higher than those at entry level.
"As such, change needs to occur at two levels: the average paid to all teachers to rectify the historic slide in pay compared to all professions and a new, higher paid classification to the most skilled and experienced in the profession," he said.
"Increasing the top wage rate would have the effect of increasing the attractiveness of teaching as a lifetime career and greatly increase the likelihood that the best teachers will be retained in the future".
Others are pushing for the Department to show more trust in its teachers and leaders.
Dr Paul Kidson is a senior lecturer of educational leadership at the Australian Catholic University (ACU), who has worked on the Australian Principal Occupational Health, Safety and Wellbeing Surveys.
He says the "one-way direction flow" in accountability is eroding trust between the education department bureaucracy and school staff.
"A compelling reason for the system to open itself to analysis, evaluation and critique is that it does that to its key stakeholders, such as teachers and principals. So, there is surely a question of fairness if we're truly in this together," Dr Kidson told The Educator.
"If we're genuinely committed to this as common good for nation, surely what's good for the goose is good for the gander."
Dr Kidson said even "baby steps" would go a long way to helping address the issue.
"There are some encouraging developments underway, but only at middle-leadership level," he said.
"Right now, big decisions in education are being made at a level of senior leadership who have no or very limited direct experience of schooling, and yet they're making policies without consulting leaders."