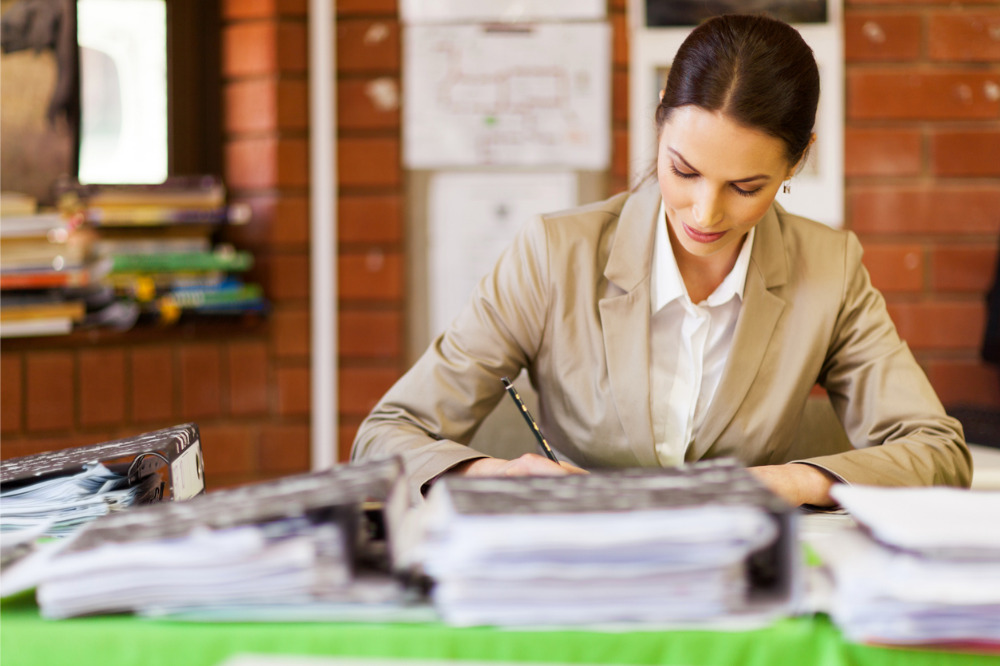 Most schools had only just readjusted to face-to-face teaching and learning when the second wave of COVID-19 ripped through large swathes of the country and forced teachers, students and parents back into the remote learning routine.
For school leaders, this has only added an additional layer of complexity to an already complex job layered with responsibilities spanning duty of care, compliancy, financial and people management, risk mitigation and more.
The most recent Australian Principal Occupational Health, Safety and Wellbeing Survey found that during school term, 53% of principals work 56 hours per week (more than 20 hours above the national average) and that 24% of principals worked more than 61-65 hours per week. In total, an overwhelming 99.7% of principals worked hours far beyond those recommended for positive mental and physical health.
As the education system embarks on another year of uncertainty and risk, many principals are looking for any additional support they can get. After all, this strain of COVID-19 is markedly different from the last one and has proven to infect children with ease. And unlike last year, government officials are now noticeably less confident that schools are safe places during this new outbreak.
Ben Arnold is a postdoctoral research fellow in Deakin University's School of Education. He is working on Professor Phil Riley's research program 'Educator Occupational Health, Safety and Wellbeing'.
He says the data from the past two years has demonstrated that school leaders continue facing an uphill battle in terms of their health and wellbeing, and the latest outbreak is only likely to make things worse.
"If we look at the trends over time, in 2019, levels of principal stress and burnout remained high. However, compared to previous years, we saw a slight decline in the number of principals that were experiencing stress and burnout," Arnold told The Educator.
"In 2020, we saw a bit of an uptick in those negative health and wellbeing outcomes. It's difficult to say whether that was directly as a result of COVID-19 or not, but certainly in terms of negative health outcomes like depressive symptoms, stress and burnout, these were trending up in 2020."
In February 2020, an independent inquiry was launched to examine the pressures that Australia's public school teachers are facing in their daily workloads. The inquiry, announced by the NSW Teachers Federation (NSWTF), is being chaired by former WA Premier, Professor Emeritus, the Hon Dr Geoff Gallop AC.
Arnold said a consistent finding in the principal health and wellbeing reports is that having more work than they can manage, and having a large administrative burden, prevents school leaders from spending more time on their key role of supporting teaching and learning staff.
"This is an ongoing issue for Australian school leaders".
To help school leaders across all sectors and jurisdictions better navigate the myriad of challenges they're facing, Deakin University's School of Education is undertaking research across a number of key areas in Australian education.
"There are a number of different directions our research is taking. We're looking across different sectors; early childhood educator health and wellbeing, teacher health and wellbeing [specialist settings] and of course school leader wellbeing," Arnold said.
"What we see across the education sector are similar challenges in terms of workload, the emotional nature of the work and offensive behaviours."
Arnold said there are early indications that educational work environments have an impact on staff wellbeing, although this cannot be said with uncertainty until the research has been completed in other sectors.
"Working in the education sector may place you at higher risk of negative health and wellbeing outcomes, and they will differ depending on location and sector, but overall, there seems to be something about this particular kind of work that poses health risks," he said.
"Our research is also looking more into the different demographics and role factors of school leaders."
Arnold pointed to a recent article about offensive behaviours of school leaders in those contexts, which found there were significant variations in experiences of offensive behaviour according to role, gender and region.
"This research found that female school leaders were more likely than male school leaders to be exposed to bullying and physical violence at work," he said.
"Deputy leaders were also more likely than principals to be exposed to bullying and physical violence at work."
The finding adds to concerning data from the 2020 report into principal health and wellbeing, which found that while there was a slight decrease in some categories of offensive behaviours due to reduced face-to-face contact, there was a steady increase in bullying, physical violence, threats, slander and verbal and sexual harassment over the study's 10-year lifespan.
One of the report's authors, Phil Parker, Professor at the ACU's Institute for Positive Psychology and Education, said he hopes the decline in several categories of offensive behaviours is attributed to the increased reputation of principals and teachers during the remote learning period.
"Parents certainly got a taste of what it was like to be a teacher," he said.
"One of the common sources of stress was the perception of teachers within the community, so I think that increase in respect has made a difference. We're hoping that 2020 was a lesson for the hard work that principals and teachers do, and those lessons have been learned".
Arnold said there have been some encouraging signs that principal health and wellbeing support services are on the rise.
"In terms of additional support for principals such as mentoring, professional support or psychological support, we're seeing a number of initiatives in different states that have been advanced over the last couple of years. A lot of that has been a result of DoEs seeking Professor Phil Riley's guidance and advice," Arnold said.
"We are seeing some improvements in terms of the provision of support services for principals. The main issue continues to be workload, and this is a difficult issue to address and in that area there is still a lot of work to do."