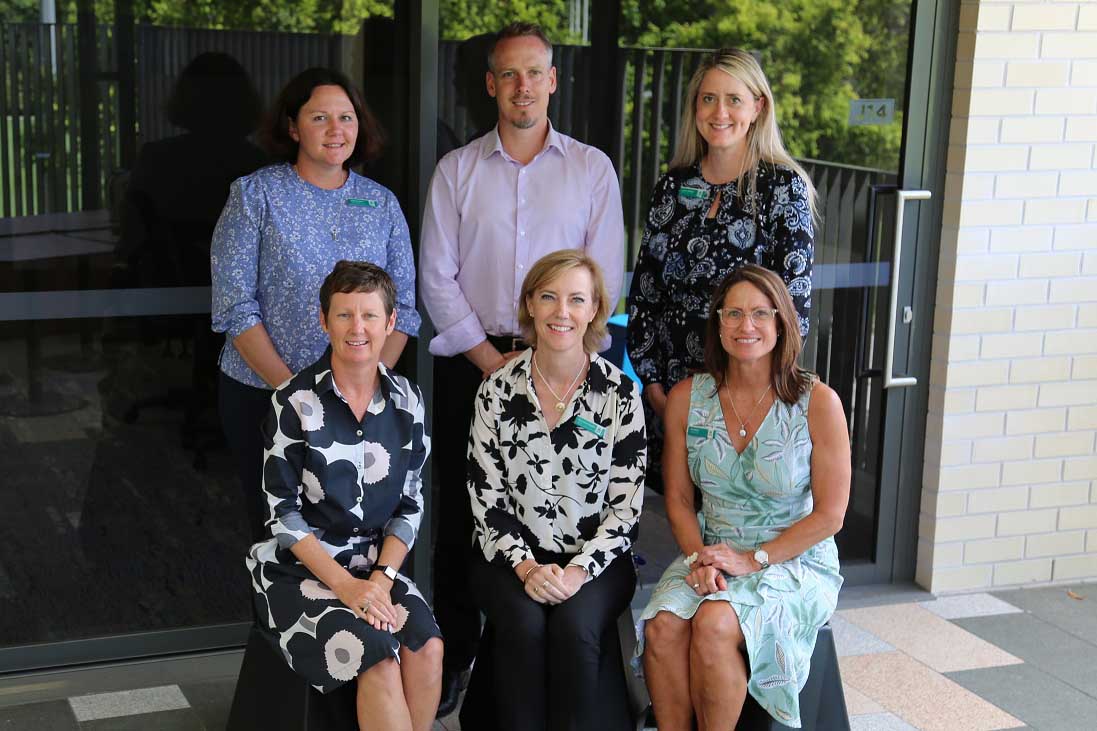 A growing body of research has found that for parents, teacher quality is the most important factor when choosing a school for their child – and when it comes to teacher quality, you cannot get much better than Highly Accomplished or Lead Teachers (HALT).
HALTs are not only using their expertise to impact their own classes of students, but also supporting and influencing their colleagues' teaching practice to extend their impact across entire schools.
At Matthew Flinders Anglican College (MFAC) on the Sunshine Coast, seven primary and secondary teachers were given the certification, which is managed by Independent Schools Queensland (ISQ) and with support from the Australian Institute for Teaching and School Leadership (AITSL).
Katie Dawson, Lenora Phillips, Paul Anderson and Alison Wilson received the Highly Accomplished certification while Kate Pearce, Penny Horton-Stephens and Sarndra Street were named Lead Teachers.
The seven teachers were part of a group of just 30 teachers in the independent sector across Queensland to achieve certification this year.
'Inspiring colleagues to greater professional heights'
"I congratulate these seven remarkable teachers on our Flinders staff team who have chosen to stretch themselves professionally to achieve this HALT certification," MFAC principal, Stuart Meade, said.
"In doing so, they enhance their own sense of career confidence and satisfaction, and benefit our students' learning. They also inspire and guide their colleagues to greater professional heights".
Meade said the College recruits, retains and supports the very best teachers as it continues to provide the highest quality education for students.
"We thank our newly certified HALTs for the positive knowledge and energy they contribute to our whole College community."
AITSL congratulated the new HALTs of at the College, saying the certification demonstrates "a deep commitment to professional expertise and the benefits it creates for student learning".
National certification entailed a four-step process of application, submission of portfolio of evidence, site visit assessment, and certification, completed over 18 months. In addition to the core certification process, Lead Teachers were required to complete a significant leadership project.
Flinders Secondary Biology teacher, Penny Horton-Stephens, chose to complete the Lead Teacher certification.
"I believe in lifelong learning and in sharing collective expertise. Preparing my Lead Teacher portfolio has allowed me to share my learnings with my colleagues as well as reflect deeply on my own learnings," Horton-Stephens said.
"As teachers, students are at the heart of what we do and if we follow what the research says, and what we intuitively know is in our students' best interests, then we will succeed in helping them to soar."
'A tangible pathway for ongoing professional development'
Another Queensland school that recognises the value of HALTs is Brigidine College – an independent Roman Catholic secondary day school for girls located in Indooroopilly, Queensland.
The school's principal, Brendan Cahill, said that with the introduction of HALTs and Middle Leadership Classifications over recent years, the opportunities for teachers to engage locally with colleagues, Universities and professional associations has led to a confidence and expertise to share 'cutting edge' pedagogy and fully connect a 'culture of learning'.
"The new 'Teaching Fellowship' for Pre-service Teachers and Early Career Teachers has also provided a tangible pathway for ongoing professional development," Cahill told The Educator.
He said the rise in professionalism, collaboration, and engagement, went a long way to account for the challenges that remote and flexible learning have presented during the COVID-19 pandemic.
"The positive ways teachers prepared, connected, and collaborated to provide the best learning options for students was outstanding".