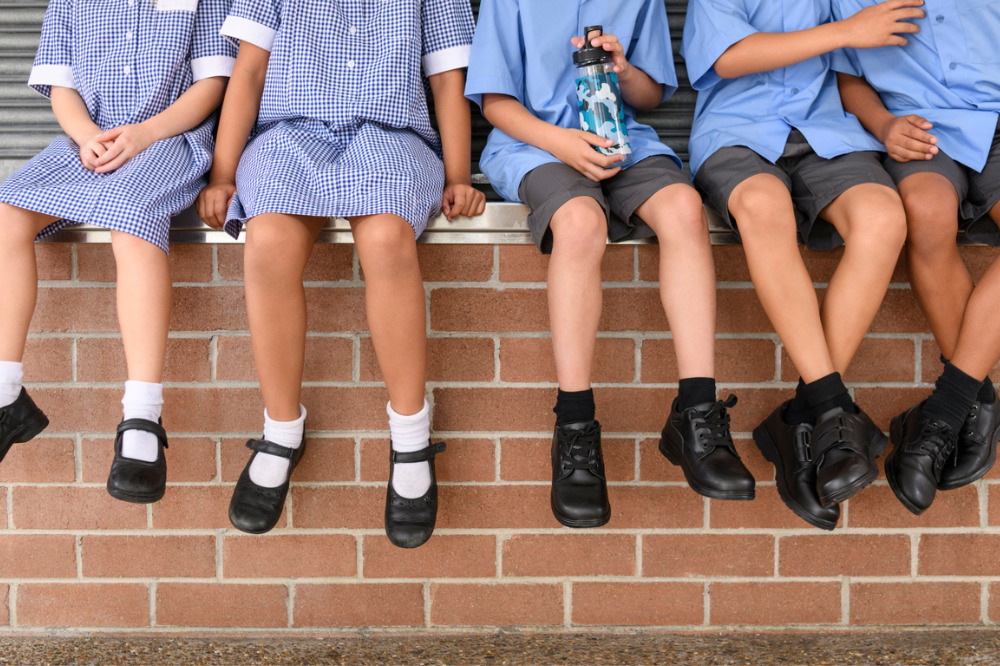 The landscape of Australian education is changing, and at its heart lie sweeping reforms to reshape the nation's schools and universities.
These ambitious reforms, announced by Federal Education Minister Jason Clare earlier this year, aim to revamp teacher training, improve resourcing for schools, and reverse serious declines in student outcomes, particularly in core subjects such as maths, science and English.
Professor Pasi Sahlberg is a world-renowned expert who has studied education systems and advised education system reforms around the world. Since moving to Australia in 2018, Professor Sahlberg has been researching how Australia's schools can break down barriers to equity so that every student can succeed, regardless of their background.
In recent years, reports have highlighted the chronic underfunding of Australia's public schools, leading experts like Professor Sahlberg to call for urgent actions to close the growing resourcing gap between the nation's wealthiest and neediest schools.
The OECD's latest 'Education at a Glance' report, released in September, found Australia spends just 1.5% of total government expenditure on upper secondary school education, 28.6% lower than the OECD average of 2.1%. This is despite spending more than twice as much as the OECD average on funding private schools.
More to celebrate than bemoan
Professor Sahlberg points out that while there is much work to be done when it comes to addressing these issues, there are many reasons to celebrate the transformative work being done in public schools across Australia.
"I see at least three things worth celebrating in Australia's public education sector during past year or so," Professor Sahlberg told The Educator. "First, public schools that educate over 80 percent of our most disadvantaged and First Nations' students have gone above and beyond in teaching and caring those young Australians and everyone else while being underfunded and short of qualified teaching and support staff."
Professor Sahlberg said the fact that public schools, especially in remote and rural areas, welcome and educate all the kids they have without being able to say 'no' to troubled ones shows public education systems continued dedication to children's rights, equity, and inclusion.
"Another good news is better recognition of purpose and value of public education across Australian jurisdictions," he said. "New systemwide plans bring equity and inclusion to forefront in state and territory policies and reforms addressing some of the persistent grand challenges in our current school education."
Professor Sahlberg said the new strategy for public education in South Australia is perhaps the best example.
"It is a visionary plan that sets a new course for the future of the state's public education building on the best of the past while transforming schools for uncertain future," he said. "It is noteworthy that this strategy is unlike most others – it was created by South Australian community for their communities. That alone deserves applauds as good news about public education."
Public schools now becoming 'community hubs'
Noting that student wellbeing is now prioritised by educators amid the youth mental health crisis, Professor Sahlberg said encouraging work is being done to provide "wrap-around" support via collaborative endeavours.
"Post-pandemic has made student and teacher wellbeing a third priority alongside raising the bar and narrowing achievement gaps in our public education system," he said. "Some public schools around Australia are now becoming community hubs that work in collaboration with other service providers in the community to complement the educational role of that schools typically have."
Professor Sahlberg said these "full-service schools" provide wrap-around services and activities during and after school days to help to meet the health and educational needs of children, families, and their communities.
"This evolving movement that is also common in many advanced education systems globally is gradually transforming our public schools by shifting focus of schooling from narrow academic preparation to learning and developing the whole child," he said.
"Eventually, health is becoming an essential 21st Century skill rather than a subject or information about what it is to be well or cure those at risk of declining health."
South Australia: a model for student growth
Another challenge that is common in all education systems today, says Professor Sahlberg, is steadily declining student engagement, which is closely linked to lack of motivation and also worsening student and teacher wellbeing.
"Some public education systems, for example South Australia, are now addressing more active student engagement in school education by making student voice and learner agency some of the four key 'areas of impact' in school improvement and public education system development," Professor Sahlberg said.
"Like other leading education nations globally, South Australian public schools are seeking student growth and stronger equity by tackling the wicked problem of learner disengagement by making schools more interesting, inspiring, and inclusive places for young people learn and grow up."
Professor Sahlberg said similar trends to engage students more in what happens in their schools can also be found in many schools in other jurisdictions.
"Good examples of schools I have visited recently are Menindee Central School and Hunter Sports High School in NSW, Albert Park College in Victoria, and Katherine High School in Northern Territory where student voice and agency are important ingredients of children's everyday life at school."
'Next year will be an opportunity to do the right thing'
Professor Sahlberg said the upcoming negotiations on the National School Reform Agreements (NSRAs) makes 2024 an important year for Australia's public education system.
"First, it is important that these agreements make it clear that all our public schools must be funded up to or above the agreed School Resourcing Standard," he said. "Next year will be an opportunity to do the right thing and give highest priority to government primary schools that cater our most disadvantaged children on the path to be fully funded."
Another opportunity we have next year, says Professor Sahlberg, is to define equity in education systems so that it will lead to policies and reforms that make Australia's public education fairer and better by the end of the decade.
Professor Sahlberg said his research with Trevor Cobbold, who worked as an economist for the Productivity Commission, suggests that equity should be defined through two goals – ensuring students are equipped for a successful post-school future, and that all students can achieve a similar level and range of outcomes, irrespective of socio-economic background.
"Finally, we could realise public education's true potential by providing all Northern Territory government schools with sufficient human resources and funding that would enable them to give all First Nations' children education and care they deserve," he said.
"This would be relatively small investment in public education to show that we are true to the promise in the Mparntwe Declaration that all young Aboriginal and Torres Strait Islander peoples has a right to thrive in their education and all facets of life."
Editor's note: An earlier version of this article suggested that Professor Sahlberg was speaking about his work with the Federal Government's expert panel on education reform. The paragraphs in question have since been removed.