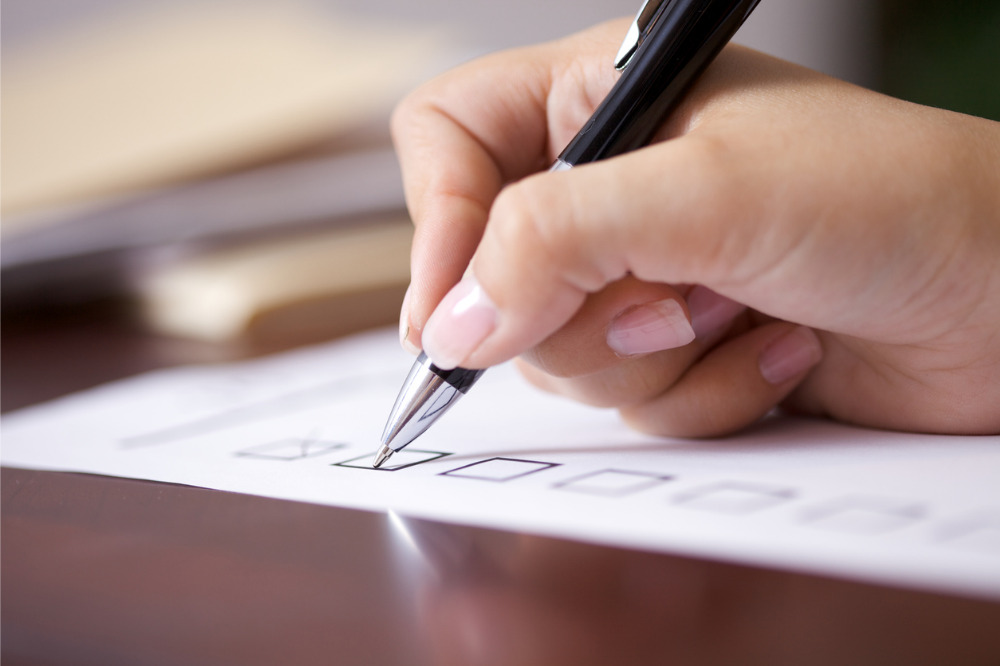 The Federal Government has today launched its National School Review Survey, encouraging teachers, parents and students to have their say on how make Australia's education system better and fairer.
The survey, which opened on Wednesday, as part of the Expert Panel Review into the next National School Reform Agreement, invites participants to give feedback on a range of issues, including improving education outcomes, supporting student health and wellbeing, and supporting and retaining teachers.
The Expert Panel, led by Dr Lisa O'Brien AM, will report to Education Ministers at the end of October on the practical reforms that should be tied to funding in the next National School Reform Agreement.
"Australia has a good education system, but it can be a lot better and a lot fairer. I want to hear what teachers, parents and students have to say," Federal Education Minister Jason Clare said.
"The views and experiences of teachers, parents and students are crucial to building a better and fairer education system."
Expert Panel Chair Dr Lisa O'Brien, said in addition to the survey the Panel will be consulting widely with stakeholders and visiting schools across the country.
"We want to hear from everyone connected to Australia's schools about what is working, what isn't working, and what more is required to improve student learning and wellbeing outcomes."
'Funding is important, but so is what it's spent on'
Speaking to ABC Brisbane Radio, Minister Clare said the survey will help to identify the most important areas the government should be focusing on when it comes to school funding.
"Funding is important but so is what it's spent on. What this survey is about is asking teachers, asking parents and students, what are the things they think we should be investing in our schools that are going to make a real, practical difference," he said.
"I want them to zero in on what are the things that are going to improve educational outcomes at our schools. What are the things that are going to help with student health and wellbeing and what are the sorts of things they think will help to support and retain our teachers."
Minister Clare said educational outcomes, mental health and wellbeing, and teacher support and retention are "the three big things" the government will be focusing on in the next National School Reform Agreement.
"First, with teachers, we've got a teacher shortage crisis and if we can use funding tied to practical things to support and retain teachers, then we'll go a long way to addressing the teacher shortage crisis. So, we're interested in ideas there," he said.
"Second, the health and wellbeing of our students is crucial. If you're happy and healthy you're more likely to learn. The pandemic exacerbated the mental health crisis that we're seeing in our schools, that existed before and after. So, we're interested in ideas about what are the practical investments that we should make in schools that will help students in that area."
Minister Clare said "thirdly, and arguably, most importantly", educational outcomes need to be improved.
"If you're a child from a poor family or from the regions or if you're an Indigenous young person, you're three times more likely to fall behind and you're more likely to stay behind, not catch up, and the gaps in learning get worse with every year at school," he said.
"We're interested in ideas and advice from teachers but also students and parents about what are the practical things that we should fund in our schools that will help children to catch up and keep up."
Health and wellbeing must be front and centre
Dr Pasi Sahlberg, professor of educational leadership at the Melbourne Graduate School of Education, sits on the Federal Government's expert panel to inform the next National School Reform Agreement. He says Australia's efforts to improve the quality and equity of school education outcomes have overlooked the natural connection between student health and learning.
"Although often well intended, health provision when present in Australian schools often come as a one-off program, separate project, or a response to already existing health and wellbeing issues that children have," Dr Sahlberg told The Educator.
"In many schools, narrow academic learning is still the primary focus," Dr Sahlberg told The Educator.
To address this, says Dr Sahlberg, the education system needs to expand its focus to include teaching health skills in all schools.
"These future health skills include enhancing digital, mental, socio-emotional, nutritional, and physical health and wellbeing of each and every child as early as possible, of course, in developmentally appropriate ways," he said.
Professor Sharon Goldfeld, director of The Centre for Community Child Health, recently published a Paper, titled 'Reinventing Australian schools for the better wellbeing, health, and learning of every child', which she co-wrote with Dr Sahlberg.
According to Professor Goldfeld, "it is no longer possible for schools to holistically and equitably address what children need to flourish in the current complexity of their social, health, developmental and learning challenges."
"Yet, there are options for different approach," she told The Educator. "The pandemic has shown us that we can do things differently – at scale and at speed. So, if not now, then when?".
The National School Review Survey is open until Friday, 23 June 2023.