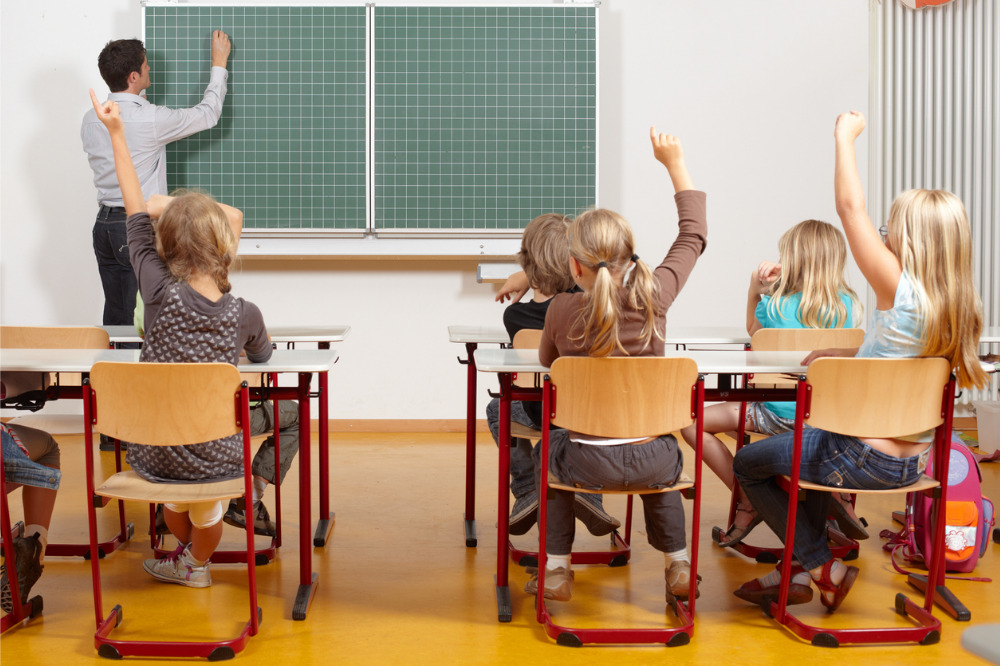 In August, Federal Education Minister announced a 'National Teacher Workforce Plan' to tackle Australia's worsening teacher shortage.
While the plan has been welcomed by many across the nation's education landscape, there are concerns the proposals will ultimately be cosmetic and not lead to any meaningful changes.
Whatever form the plan ends up taking when the ministerial roundtable convenes again in December to announce the next steps, one thing is clear – the staffing issues being experienced by schools across Australia will not be gone in a blink, and Term 1 2023 will look much the same as Term 1 2022.
For this reason, staff recruitment companies have been in high demand from schools eager to get quality, right fit teachers into their classrooms.
One teacher recruitment professional who has seen this first hand is Tyson Wood, whose 17 Years of education business experience includes roles as Tes' company director for ANZ and director of Smart Teachers (Smart Education Australia Pty).
In August, Wood took up the role of NSW and ACT Recruitment Consultant at SchoolHouse. Since launching this year, more than 160 schools have signed up to its services, provided by experienced education recruiters who have worked with Australian schools for a combined 50 years.
The company uses a "scientific approach" to teacher recruitment planning, which informs all stages – attraction, selection, appointment, induction and evaluation – of the process, helping schools better identify the right fit candidates that will make a meaningful difference to their workforce.
Below, Wood details six key pitfalls that hinder rather than help schools' teacher recruitment.
Pitfall #1: Taking a narrow approach
Relying on one or a small number of job boards to find teachers is something that should be avoided. Schools need a nation-wide and strategic international advertising. The challenge is you will require more than one job board to do so (up to 15, in fact). That can be time consuming and costly, but SchoolHouse offers innovative solutions to help widen your attraction while saving time and money.
Pitfall #2: Focusing solely on the job specifications
View job advertisements today and you will find that advertisements prioritise the job specifications. If a school is advertising for Science, it will focus on that – the year levels required and the curriculum. It makes absolute sense but the biggest magnet when attracting candidates is your school. Visit school websites and you find information that helps parents and students, but very little on employment. We work with schools to build authentic employee value propositions and have solutions to bring these to the forefront of candidate attraction.
Pitfall #3: Setting and forgetting
Break recruitment down into steps helps to understand possible gaps that effect candidate engagement and applicant retention. The first biggest gap comes between the attraction and selection stages. As schools are busy places, it can be easy for adverts to be posted and applications left until the application deadline. When an advertisement is for the start of the school year or a school is often advertising a range of jobs at once or a specialist role, deadlines are often two weeks or more away.
Pitfall #4: Add extra layers of engagement
Given how job boards function, most candidates will apply within the first three days. In the competitive market, by the time a school decides to interview an applicant, they may have already been hired by another school. To offset the potential to lose out on applicants, we encourage schools to add in layers of communication and engagement
Pitfall #5: Make the candidate feel valued
The next risky gap is between the appointment of an employee and when they commence. Right now, schools are appointing teachers that will not commence until late January; that is four months away. To safeguard the appointment, think about ways to make your new appointment feel a part of your school ahead of commencement. For example, add the candidate to your monthly school newsletter or invite the candidate to end-of-year events or other staff socials.
Pitfall #6: Reacting, not proacting
When a vacancy emerges a hiring team often will start the various mechanism to find a new staff member. Regardless of what is done it is all reactive. A key to success during the shortage is to be proactive – SchoolHouse recruiters do this, but we also have solutions on how schools can easily add proactive campaigns themselves too.