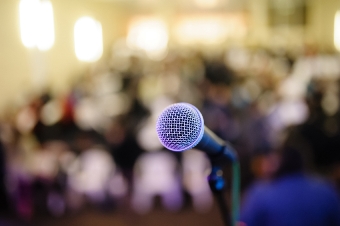 The pace of change in the education sector continues to be a significant challenge for school leaders and principals across Australia.
Indeed, a recent report has found adapting to government and regulatory reforms to curriculum and funding and keeping up with new technology and teaching methods key priorities for those in the sector.
On 25 July, The Educator Leaders' Summit 2019 will bring together education leaders from across the sector, allowing them to access the latest insights and best practices in schools, and helping them tackle the changes ahead.
One of the sponsors of The Educator at the Summit is Smart Teachers, which has been helping principals source highly qualified and suitable teaching staff for their schools since 2005.
"School leaders can at times feel isolated and alone in overcoming the challenges they face," Smart Teachers' manager, Tyson Wood, told The Educator.
"Events like the Leadership Summit are important as they strengthen community and the benefit of togetherness. We have Principals and Deputy Principals in this country that are on a similar journey to success."
Wood said that coming together to discuss challenges and share learnings is an opportunity for educators to "stand together and enhance collective and individual leadership".
"Building community in education is vital," he said.
In December 2015, Smart Teachers became part of Tes, a fast-growing digital education company committed to supporting teaching and learning. Together, they comprise the largest online education community in the world.
"We bring together over 12 million educators worldwide in the sharing of resources and online support. We understand firsthand how community can advance the education workforce and enable quality teaching in every classroom," Wood said.
In late 2018, Smart Teachers and Tes took part in the Federal Government's Inquiry into the Status of the Teaching Profession, bringing together teachers from across the country to build insights and solutions.
"We took part in the hearings, joining universities, licensing authorities and education authorities. The momentum from this event helped many new ideas and innovations reach schools and teachers," he said.
"It has already led to connections between states, education sectors and universities. So much can come from broadening community."
The Educator Leaders Summit 2019 – which will be held at the Crown Melbourne in Southbank on 25 July – is endorsed for 6 hours of NESA Registered Professional Development.