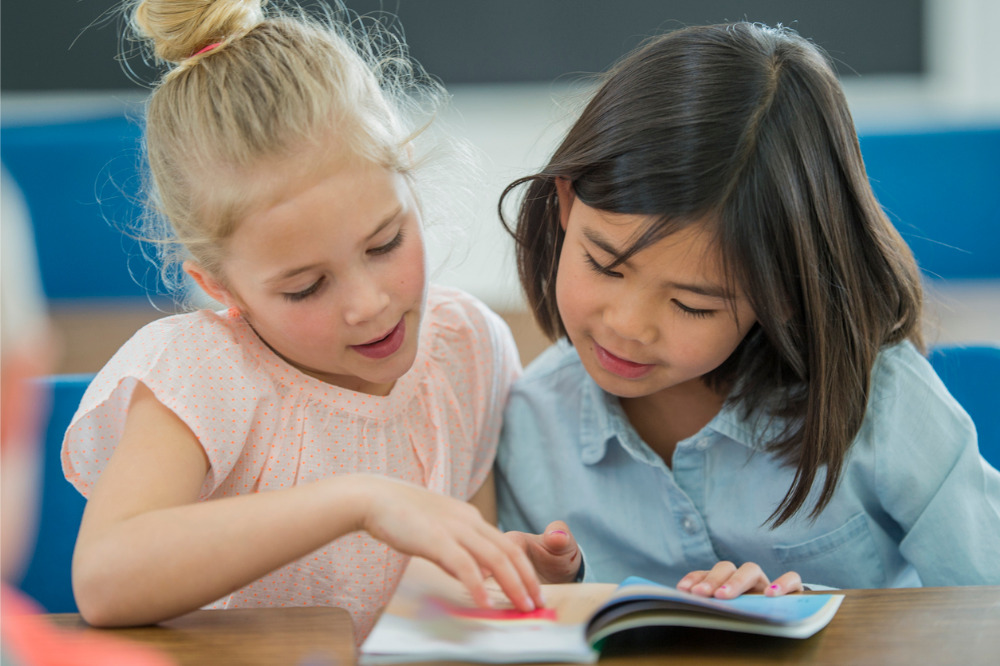 A growing number of teenagers are choosing not to read for fun, with a staggering 89% of teachers saying social media is having a negative impact on children's reading habits.
The Reluctant Readers study, which involved 350 teachers across Australia, the Middle East, Europe, and Africa, was carried out by assessment company GL Education, which delivers over 31 million online tests to schools in more than 100 countries.
According to the teachers who took part in the study, the main culprit for reading reluctance is the increasing distraction of social media, with nine in ten (89%) saying social media has a negative impact on children's reading habits and 84% saying it negatively affects students' willingness to read for pleasure.
Three quarters (75%) believe students who cannot read at an expected level will be ill-equipped to access the curriculum, impacting on their ATAR results.
Crispin Chatterton, GL Education's Director of Education said that for principals looking for ways to identify, and help, struggling readers, a good starting point is sitting down with specialist teachers and discussing ways that their students' literacy data can be leveraged to identify learning gaps.
"Students' behaviour and any coping mechanisms they have developed may mask the challenges they have," Chatterton told The Educator.
"Supporting non-specialist teachers in understanding whatever literacy data you have will help equip them to identify and support those that are struggling."
Another key finding in the study was that three quarters (75%) of teachers want more support in addressing the reading and literacy challenges faced by students.
Three in five (59%) agree that they need more training in developing their students' reading and vocabulary skills, and 80% believe teachers need more training to specifically support English as an Additional Language (EAL) students' reading and literacy needs.
How schools are responding
Fortunately, most schools are now taking steps to improve all their students' reading abilities, the survey shows.
Nine in ten (93%) schools report having introduced additional reading time as a strategy this school year to help students with their comprehension skills, and over half (57%) have introduced reading aloud sessions.
The vast majority (77%) also say their school is using reading assessment data to better understand and address barriers to learning.
More work is needed
Yet despite these efforts, some students still see reading as a chore, and in some cases, a punishment.
Almost one in five (19%) of teachers agree that male students view being asked to read as a punishment. The same is true, but to a much lesser extent, for female students. Teachers think 8% view reading as a punishment.
Differences in how girls and boys perceive reading were also highlighted in the study. Teachers say 32% of female students see reading as fun, compared with 19% of male learners. Just over half (51%) say boys will choose an easier book over a harder book, bit only 28% of female students behave the same way.
Interestingly, almost half (48%) of teachers surveyed believe that too much importance is placed on students reading actual books, as opposed to newspapers, online content, and magazines.
To help educators tackle these challenges moving forward, GL Education has released a new data dashboard that shows student literacy data alongside other ability benchmarking and wellbeing data.
"This makes it possible for teachers to see the correlation between reading scores and students' confidence and engagement at a glance – a very powerful tool," Amanda Clarke, International Director at GL Education, told The Educator.
"We're also running workshops later this year with a focus on identifying and supporting literacy for students of all ages."