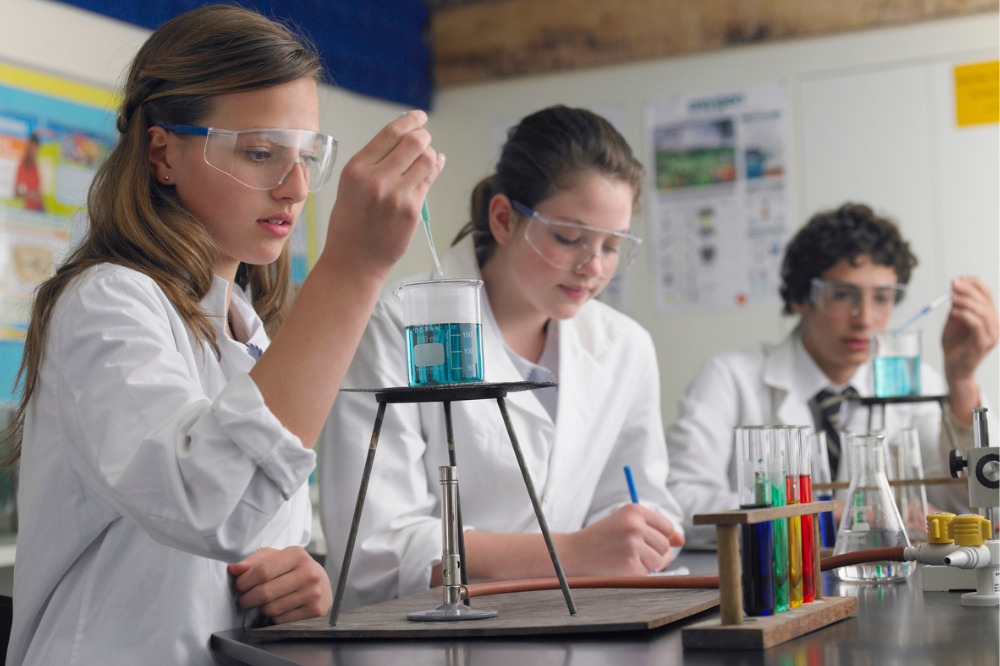 An innovative online hub that encourages girls to participate in science, technology, engineering and mathematics (STEM) opportunities has received $1.2m in funding from The Invergowrie Foundation.
Swinburne University of Technology, together with Deakin University, and the University of Melbourne in partnership with Science Gallery Melbourne will work to develop the STEM hub that will provide teachers, carers and students with compelling STEM engagement opportunities.
Project leader, Swinburne's Associate Professor Therese Keane, has been a champion for empowering girls in STEM for more than 25 years and is an expert in the use of technology and computers in schools for teaching and learning purposes.
She says the project will focus across the education continuum: preschool, primary school and secondary school, with a particular focus on building STEM identity in early childhood education.
"The STEM Hub will be an exciting virtual laboratory – we will continuously evaluate and research the platform, its content and interactivity, and learning impact with students, carers and teachers. We will ensure the hub's offering is continually improved and refreshed quarterly by frequently aggregating, curating, and creating content that is engaging," says Associate Professor Keane.
"This collaborative project is a wonderful example of bringing together the combined academic talent of these three universities, in the STEM field, to build a contemporary and innovative hub that will drive STEM literacy not just for girls but for the broader community," says Chair of the Invergowrie Foundation Wendy Lewis OAM.
"This project is an opportunity for the Foundation to build on our focus on STEM education for girls at the primary and secondary level. The Foundation aims to expand their career opportunities with a view to building the economic security of women in the future."
The STEM Hub project team will work collaboratively across three themes: STEM Experience, STEM Awareness and STEM Practices and Resources.
They will curate the 'best of' existing STEM website activities and links, as well as create content and resources that focus on the needs of girls and diversity, ensuring not excluding boys in the process.
The Hub will also address unconscious bias and stereotyping, the role of career education, the need to include carers in STEM education and the requirement for targeted professional learning for teachers and career educators.
This article originally appeared as a media release from the Swinburne University of Technology.