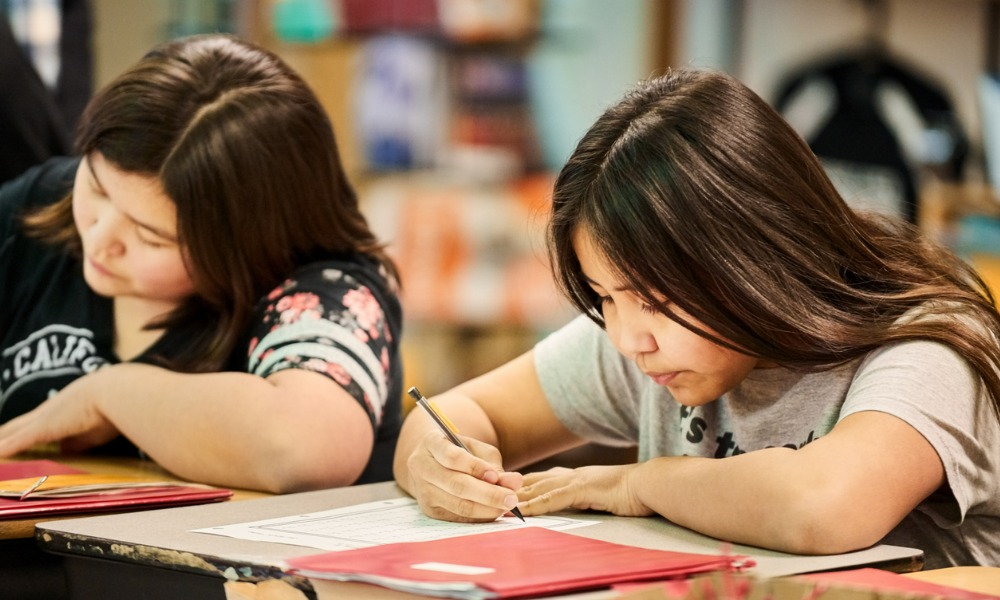 On 13 August, the NSW Department of Education released news of a $256m investment for leadership roles in primary schools focused on 'delivering evidence-based practice'. Never before has the need for support been greater, as highlighted in a recent article by The Educator advocating systemic change to combat the impact of the pandemic and remote learning.
Managed and implemented correctly, the NSWDoE innovation has the potential to provide research-informed deliverables for teachers currently struggling with the demands of effective literacy and numeracy teaching and learning, particularly during the seemingly never-ending cycle of lockdowns.
The most important foundation is the understanding that these positions will require educators with deep knowledge of evidence-based research in literacy and/or numeracy, as well as effective, explicit instruction (Pearson, 2021; Sweller, 2021). Literacy and numeracy are the foundations for all future learning, in schools and in life. Given the need for support in professional learning and this deep knowledge, there may be a clear need for some scaffolding and training for those selected in these roles. This could be a partnership between university academics and educators who have proven knowledge of how people learn, and effective explicit instruction focused on strategies to support research translation.
Learning is a process that takes time, it doesn't happen overnight. Classroom teachers are experts at the skills and knowledge covered in the curriculum. This means they often use mental shortcuts, or they may be on "automatic pilot" when they teach their students (Wllingham, 2021). As novice learners, their students need the curriculum, especially in literacy and numeracy. Classroom programs and individual lessons need to be presented explicitly in small chunks of information and with simple strategies appropriate for novices (Kirschner & Hendrick, 2020; Sweller, 2021).
"Experts in literacy and numeracy" will need the expertise to do help teachers design lessons and programs in line with how we all learn (National Academic of Sciences, Engineering and Medicine, 2018). If these literacy/numeracy positions are to scaffold this for classroom teachers, then they cannot be "team teaching", an administrator or the local school. Previous education proposals for change have unsuccessfully done this in the past.
Perhaps, the ways of Indigenous Australians who learn through yarning and Dadirri can provide some direction. As 2021 Senior Australian of the Year, Miriam-Rose Ungunmerr-Baumann, has been promoting active, deep listening to all voices and reaching a consensus view to go forward. This process takes time and effort. This is NOT the time for another round of debate and "reading wars" about how to best teach. We need this consensus, with respect for all views and these experts may be the agents of change that can make this happen.
To go forward together, with consensus views about learning and effective instruction, we need to apply evidence-based research using multiple forms of evidence of learning – not just once, we need this to be a repeated cycle for changes to be significant and maintained. Respectful listening to all the voices of stakeholders in education is needed, along with the time to take this on board going forward.
Effective instruction uses teachers reflecting on their knowledge, learning about evidence-based research, making local data-based decisions using their professional judgements around student needs and ongoing monitoring. Multiple forms of evidence, encompassing all views of learning about literacy and numeracy, will be needed to determine the effectiveness of these new positions.
All new learning is effortful and requires time - it is a long, iterative process. Classroom teachers have a passion as well as a responsibility to learn and be as effective as they can be for the sake of our students. With proper consideration to creating and establishing effective training and mentoring partnerships to ensure the successful applicants for these positions are research-active and research-engaged teachers, these new roles can support schools to have a significant positive impact on student learning in literacy and numeracy – for the future of young Australians.
Dr Carl Leonard is a Senior lecturer at the University of Newcastle's School of Education. Dr Gail Brown is an education consultant and author. Her work focuses on the comprehension part of reading, in particular questioning and answering.
References
Kirschner, P.A. & Hendrick, C. (2020). How learning happens: Seminal works in educational psychology and what they mean in practice. Routledge, Taylor & Francis: New York.
National Academies of Sciences, Engineering, and Medicine. 2018. How People Learn II: Learners, Contexts, and Cultures. Washington, DC: The National Academies Press.
New South Wales Department of Education. (2021c). New teaching experts to lift literacy and numeracy, News Press Release 13 August, 2021.
Pearson, N. (2021). Schools paper ends teaching debate once and for always. Commentary, The Australian, 14 August, 2021.
Sweller, J. (2021). Why inquiry-based approaches harm students' learning. Analysis Paper 24. The Centre for Independent Studies.
Ungunmerr-Baumann, Miriam-Rose. (2021). Acceptance speech, Senior Australian of the year.
Willingham, D. (2021). Why don't students like school? A cognitive scientist answers questions about how the mind works and what it means for the classroom, Second Edition, Jossey-Bass, Wiley: Hoboken, New Jersey.