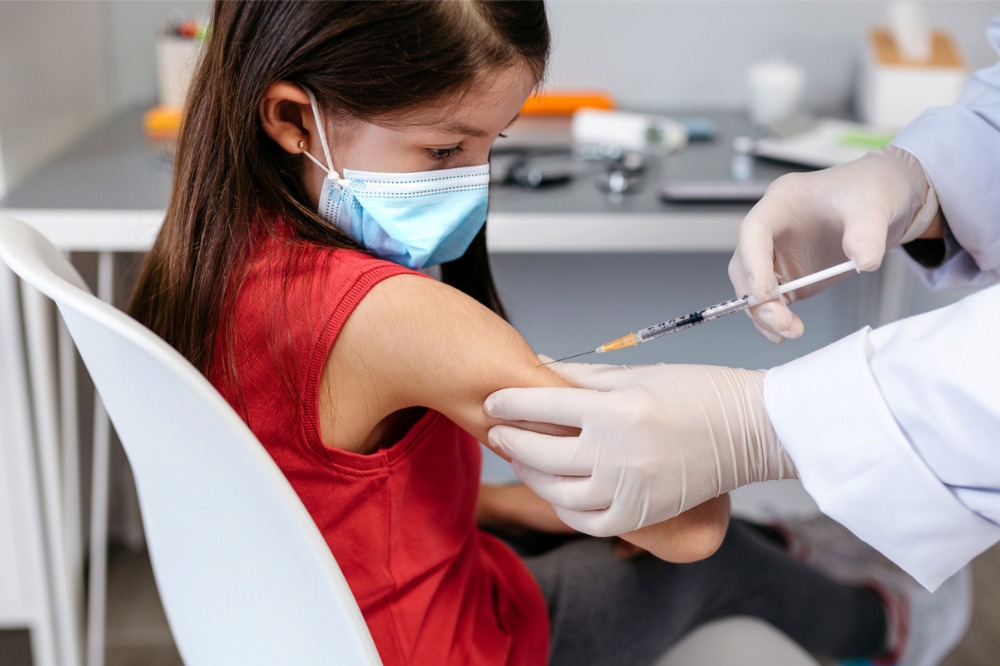 As schools rush to get more students vaccinated before the start of term, Sydney Catholic Schools (SCS) has partnered with South East Sydney Local Health District to establish vaccination hubs for 5 to 11-year-olds at two of its schools.
SCS confirmed that vaccine hubs will be set up in the Marist Centre of Marcellin College Randwick and Rice Hall of St Patrick's College Sutherland.
The Therapeutic Goods Administration provisionally approved the Comirnaty (Pfizer) vaccine as safe and effective for the 5 to 11 age group last month, and the roll-out started at the start of January.
In a statement, SCS said that the pop-up clinics "have been established to provide a known and comfortable place within our system of schools for our youngest students to be vaccinated. "
"Bookings are available through NSW Health from 18 to 21 January and the clinic will be set up again eight weeks after the first appointment so that the children can receive their second dose," SCS said in its statement.
"I hope that setting up these clinics will give parents the comfort and confidence of a familiar location and community approach to access vaccination," said Tony Farley, executive director of SCS "Our schools are places of safety and certainty and the close collaboration between our staff, parents and students is the key to meeting and overcoming any challenges in the future."