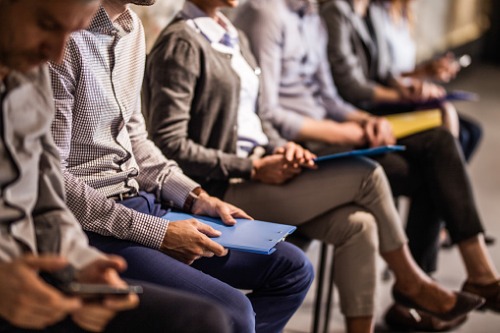 A new report by the Australian Institute for Teaching and School Leadership's (AITSL) has found that early teacher education is improving as new graduates show increasing confidence in themselves.
A number of previous studies have found that Australian teachers feel unprepared for the classrooms, leading some to blame declining student outcomes on poor teacher quality.
However, AITSL's Initial Teacher Education: Data report 2019 showed that 87% of employers are satisfied with the performance of their teaching graduates.
Teaching graduates likewise showed confidence in themselves – with 86% of undergraduates and 81% of post-graduates in initial teacher education (ITE) reporting that their qualifications have prepared them for employment.
Those who were in non-ITE programs were found to have lower confidence, with only 69% of undergraduates saying they felt prepared well for employment. Post-graduates were slightly more confident at 75%.
"Teachers can make the biggest difference to a student's education and that is why our Government introduced reforms to improve teacher education," Federal Education Minister Dan Tehan said.
"We are starting to see the benefits of those reforms with more confident teachers entering the classroom".
AITSL's report also found a considerable number of ITE entrants were reported to have a higher ATAR rankings compared to before.
"Only 17% of students enter ITE courses based on a reported ATAR, but the increase in candidates with an ATAR higher than 70 demonstrates the profession is attracting an increasingly higher standard of candidate," Minister Tehan said.
Further, more ITE students are also pursuing further education with 21% pursuing a Masters qualification in 2017 from just 8% in 2008.
More work is needed
AITSL's 2018 initial teacher education report also noted improvements in terms of teachers with post-graduate qualifications.
Amid these improvements, Minister Tehan, asked other education ministers to expedite the implementation of other Gonski reforms the Education Council on Thursday.
"Our Government is driving further reforms to teaching. We have commissioned a review of the red tape burden on teachers and we will establish an evidence institute to promote best-practice in the classroom," Minister Tehan added.
"As part of our focus on literacy, we are working with providers to ensure that trainee teachers learn how to teach phonics to their students. I want my state and territory colleagues to deliver learning progressions to empower teachers to better deliver highly personalised, informed teaching plans".
In an article published in The Conversation, Grattan Institute's School Education Program director, Peter Goss, said having in-service teachers adapt to new practices to produce better student outcomes serves as a short to medium term solution.
For a long-term solution, the Federal Government said it will consider "who comes into the teaching profession and how well they are trained".
Goss further pointed out that to assess how effective the reforms are to training teachers, policymakers should explore if additional sanctions are needed to ensure universities continue to produce quality teachers.
"Potential additional consequences could include greater transparency on student pass rates, restricting student places or performance-based funding," Goss said.