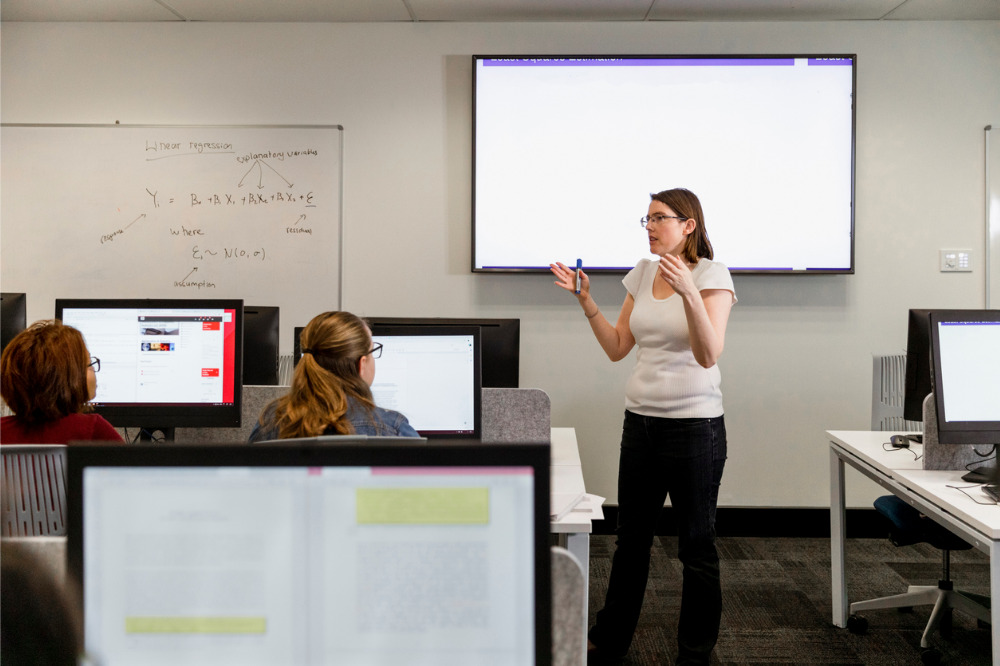 The NSW Government has announced a major review into how rural and remote teachers and attracted and retained.
The review was commissioned by the government in response to conversations and feedback from teachers working in regional, rural and remote areas, who have been struggling with massive staffing and resourcing shortages.
In February, an independent inquiry into the work of teachers, headed by former WA Premier, Geoff Gallop, warned that uncompetitive salaries and unsustainable workloads were leading to significant teacher shortages across NSW.
A recent poll of over 4,000 NSW public school teachers, conducted between August and September, found 95% of those working in rural and remote areas have difficulty recruiting casual teachers.
Announcing the government's review this week, Deputy Premier, John Barilaro, said the initiative is focused on improving the benefits for regional teachers by ensuring they are fair and flexible.
"We are already investing record amounts in school infrastructure and technology in regional parts of the State, so it's time our incentives program is upgraded to attract top quality teachers to the bush," Barilaro said.
"At the heart of these investments are our regional kids who deserve the best teachers and best education no matter where they live."
NSW Education Minister, Sarah Mitchell, said the government had accepted all recommendations put forward by the review and will immediately begin implementing the reforms.
"We have the most generous incentive system in Australia, however over time it has grown in complexity. This is the first time we have inspected all aspects of the system to make it fair and flexible, allowing teachers to create a package that works best for them and their circumstances," Mitchell said.
"We will create a smarter transfer point system and an easier-to-understand benefits package for teachers, ranging from additional salary, better professional development opportunities, rent assistance and family support."
Mitchell said the state's principals, teachers, key education stakeholders and experts will be consulted with and help co-design longer-term initiatives, including revamping and simplifying the transfer point system, the creation of a more holistic approach to regional relocation which focuses on 'families' rather than just individuals; and the establishment of a centralised team to oversee regional staffing.
"Regional NSW is an incredibly attractive place to live and work. I want to see more people experience teaching in Regional NSW and I want to remove barriers for anyone wanting a teaching career in the bush," Mitchell said.
PeopleBench Chief Education Officer, Dr Vicki Cameron, says attracting leaders, not just early career teachers, from metropolitan areas to rural and remote regions is becoming increasingly important to implement change and refresh and diversify isolated communities.
"Some education systems have marketed this as a lifestyle change for principals and their families. Departments have offered incentives, such as a change of pace from a hectic city life to a healthy tropical lifestyle with funded trips back to metropolitan areas, to encourage leaders to make this change," Dr Cameron told The Educator.
Dr Cameron suggests that "if leaders make this move, it needs to be at least a couple of years and fit in with their family, so developing a strong sense of community is important here, too. This has indeed been mentioned in a lot of research about attracting and retaining people to rural and remote areas".
According to Tyson Wood, Company Manager at Smart Teachers Australia and Tes Australia, said that if schools are to tackle the teacher shortage, they must take a national approach to recruitment.
"Schools and recruiters gain confidence from applications when they show local experience but criteria like subject knowledge, experience, diversity, faith and values are the most important components of a 'good fit' and can be found in teachers throughout Australia," Wood told The Educator.
"It is critical that schools highlight and promote their culture, values and location features when advertising".
Wood said it is also important to provide information about employment offerings like CPD and career progression.
"Promotional videos are increasingly appealing and attractive as well. Assisting these initiatives, new platforms like Tes.com enable schools to host more relevant information in order to build a more robust recruitment campaigns," he said.
"There is no single fix to the quality teacher shortage but if school recruitment efforts reach all Australian teachers and the sector continues to emphasis training, wellbeing and career progression we can attract and retain teachers in our schools at significantly higher levels than is currently the case".
The review recommendations support the initiatives included in the Teacher Supply Strategy due for release later this year.