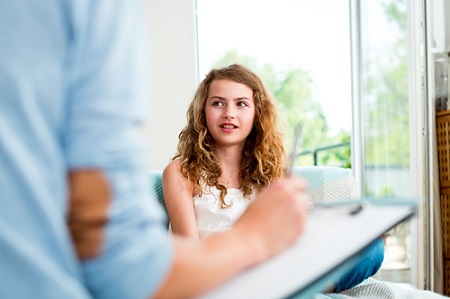 With reports showing that more students are being afflicted by mental health issues, there is increasing pressure on schools to develop strategies to improve students' social and emotional wellbeing.
A youth support helpline recently reported that 59.2% (39,812) of children and youth who had reached out to them had done so because of mental health problems, including thoughts of suicide.
Data from the National Mental Health Commission also shows that some 600,000 Australians between the ages 4-17 have mental health issues, but only tens of thousands of them have reached out to services like Kids Helpline.
In 2018, around 458 Australians under the age of 25 died by suicide – and 22 of these are aged 14 and under, according to ABS data.
ABS data also found that some 40% of deaths among those aged 15-19 were also due to suicide. This is a 70% increase from 10 years ago, when children and teenagers had the lowest suicide rate among all age groups.
Many requests for help going unanswered
In 2018, the Kids Helpline – which provides confidential 24/7 counselling service to Australians aged 5-25 years old – logged its 8 millionth response
However, a recent report from the Helpline found that 51% of its requests for help went unanswered in the first half of 2019 due to lower funds.
As such, schools have a big role to play in keeping their student's mental health in check.
Just last month, Smooth Sailing, a web-based mental health service was launched in NSW high schools to help counsellors identify students who are showing symptoms of depression and anxiety.
Rosebud Secondary College, a Victorian school, said in August that it will be setting up a 'Wellness Pavilion' to provide a space for its students to meditate and receive counselling. The pavilion will also provide private workspaces for the school's wellbeing staff.
Recently, the University of Southern Queensland also unveiled a web-based app to help parents and teachers identify if primary school students are experiencing mental health issues.
'Dial back the temperature on kids' mental health'
Jane Mueller, principal of Living Faith Lutheran Primary School in Brisbane, said that in an era of compliance and outcomes – where industry tends to value only that which can be measured – society has at times made the mistake of "viewing children as human doings instead of human beings".
"Children are not objects or sources of data. They cannot and should not be measured," Mueller said.
"They are our most precious humans who each come with wonderfully colourful backgrounds, talents, struggles and quirks."
Mueller said children "need to be celebrated for the individuals that they are and for the adults they will become".
"This starts with acknowledging and refocussing on the human element of childhood. It's not too late. It's never too late to dial back the temperature on this stove top," she said.