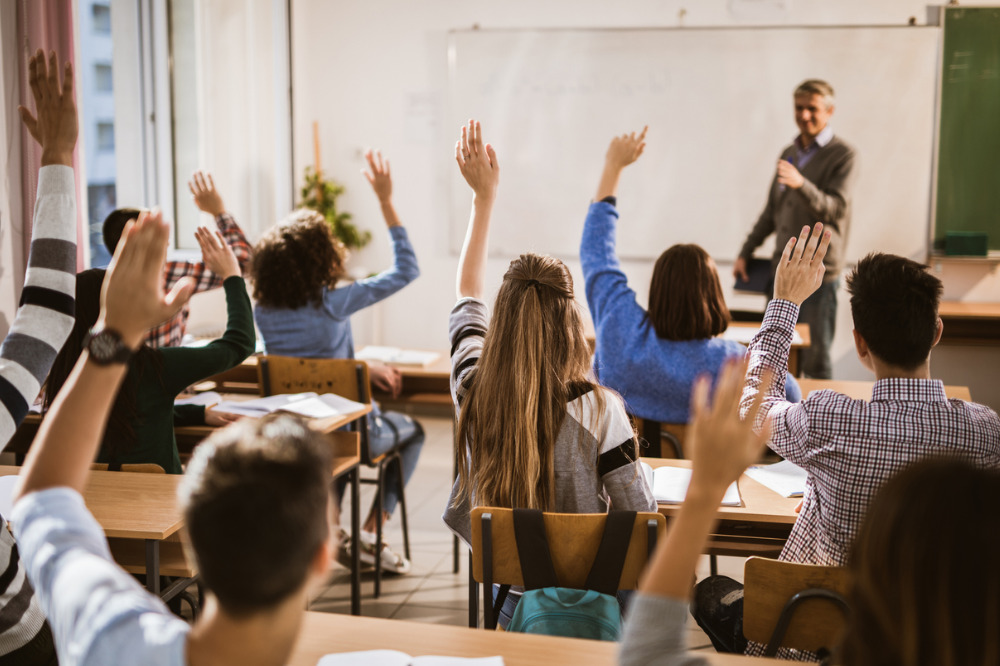 At Mosman High School, age and year level are no barriers to success.
The school allows students to progress through many areas of the curriculum based on their ability and engagement and empowers them to take responsibility for their learning through the innovative use of technology.
Learning platforms, such as Google Classroom and Education Perfect, allow students to work at their own pace within and beyond the classroom.
Even before the Gonski Review, which recommended that schools place a stronger emphasis on students' critical thinking, creativity and social capability, Mosman High School was hard at work equipping its students with these important skills.
And in the past 12 months it has broken new ground in some other important areas of teaching and learning. In October, Mosman High School was named one of Australia's most Innovative Schools of 2021 in recognition for its successful approach to sustainability, leadership, and pedagogy.
Below, The Educator speaks to principal, Susan Wyatt, to find out more about how these programs are helping to craft students into thoughtful, and highly capable, global citizens.
TE: I understand that Mosman High School recently won a sustainability grant that will be used by students to design and build vertical gardens in the school. Can you tell us more about this and its implications for environmental sustainability education at the school?
A unit of work that the STEM students complete is called "Leaf it to me" where they study the benefits of plants in their environment. The product of learning was the design and proposal of a green wall. The project is directly linked to Strategic Direction 3 of the School Improvement Plan where the emphasis is on empowering students with 21st Century skills. Jess McCarthy, Head Teacher Teaching and Learning wrote an application for the sustainability grant to take this project from the classroom space and apply it to the school context. Research on biophilic design revealed that having a living wall within a school can improve student results, wellbeing, and ability to concentrate. The grant will allow the students to build the vertical garden they have researched. It will be a collaborative project that will create not only an aesthetically pleasing installation within the school, but also build a sense of community and improve the local ecosystem and air quality.
TE: Progression in many curriculum areas at Mosman High School is based on student ability and engagement rather than age. What do you believe are the most powerful benefits of this approach as opposed to the traditional model?
At Mosman High we have a long history of accelerating students. This allows students to progress at their aptitude level rather than chronological age. Many practitioners express concern that accelerated students may have wellbeing issues. We find exactly the opposite is the case. When students are accelerated to a level of their ability, they thrive rather than suffer the boredom of being held back. This is particularly evident in mathematics and Languages, but we also cater for students in the creative and performing arts. Being with like-minded students of similar aptitude enhances engagement and encourages greater creativity and expertise.
TE: I hear Mosman also plans to undertake a major building program to provide students with flexible learning spaces. What will this look like in terms of how teaching and learning happens at the school in 2022?
We are very excited about our new building. There was considerable consultation within the school community, involving students, parents, teachers, and local community members. All groups supported flexible learning spaces, allowing for team teaching, collaborative learning, a seamless transition between the classroom and the external environment, enhanced use of technology supporting independent student learning as well as guided hybrid learning and implementation of the 21st century capabilities as outlined by ACARA. The building will have state of the art features and will reflect the creativity of our school and our strong links to Indigenous culture.