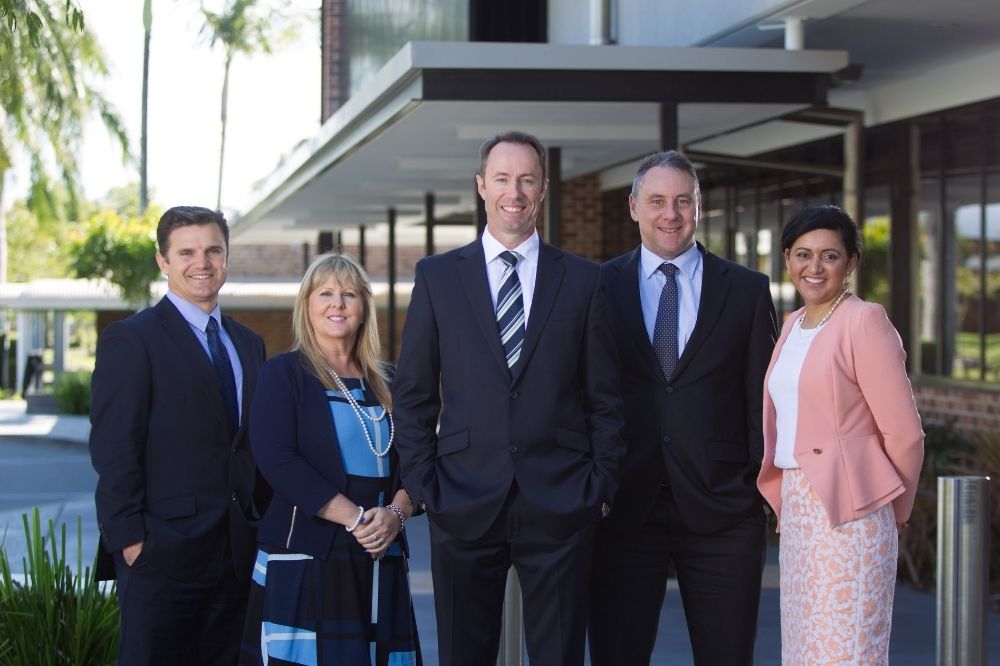 On Friday 3 December, the Australian Education Awards 2021 gave dozens of schools across the nation a good reason to celebrate, but the loudest cheers were coming from staff and students at Ormiston College in Brisbane.
The College took home a whopping eight awards, including Secondary School of the Year (Non-Government), Teachers Mutual Bank Primary School Teacher of the Year (Non-Government) and the Box of Books Best Use of Technology Awards.
Ormiston's Excellence Awards included Innovation in Learning Environment Design, Primary School of the Year (Non-Government), School Principal of the Year (Non-Government), Secondary School Teacher of the Year (Non-Government) and Best Co-Curricular Program.
The College is a recognised leader in technology-enabled learning and has a unique teaching and learning framework that incorporates a focus on 21st century skills and a long-term commitment to meaningful use of technology. In October, it was recognised as one of Australia's most Innovative Schools of 2021.
Below, The Educator speaks to principal Brett Webster about what drives the College's success, and how it intends to keep it up in 2022.
TE: Congratulations on Ormiston College's amazing success at the Awards! What has been the reaction of the staff at the College?
Our Ormiston College team is elated with the Australian Education Award outcomes. Our K-12 College has been shortlisted as finalists in both the Primary and the Secondary School categories each year. We are delighted to have broken through this year as the overall winner of the Secondary – Non-Government award, not to mention Best Use of Technology and Primary Teacher of the Year. As it happened, the award outcomes were announced shortly after our school year ended. We haven't yet had the opportunity to celebrate face to face as a team. We look forward to reliving our AEA success as we reunite for 2022. It should provide a great platform to launch our new school year and to acknowledge our capable and dedicated staff.
TE: Your school has taken home several big trophies each year the Awards have been held. How has the College been able to maintain such a consistency in educational excellence across so many key areas of teaching and learning?
Ormiston College has established very clear and strategic achievement priorities. These consistently relate to supporting strong academic foundations, the highest quality teaching practice, adding value through tech-enabled learning and innovation, as well as nurturing a holistic school experience that is fun and rewarding for all. With ambitious and aspirational achievement goals in these areas, our community works very intentionally to build the best possible College experience for the students of OC. The AEAs simply provide an outstanding opportunity for our College to showcase the progress we make each year and to celebrate the people and the teamwork that Ormiston College is all about. We really admire and appreciate what The Educator and the amazing AEA sponsors do to provide this opportunity for us and for schools across Australia.
TE: One of the big Awards given to Ormiston College this year was Box of Books Best Use of Technology. What do you believe best practice in technology looks like, and what areas of educational technology will staff be focusing on in 2022?
Best practice in technology use is centred on the premise that digital technologies (ICTs) need to be used in a manner that first and foremost adds value to the learning experience and the outcomes that result. At Ormiston College, we have a clear vision to develop a community of learners who use ICTs effectively, think flexibly and develop higher order thinking skills. In terms of ICTs, this means utilising a range of technologies and practices that are based on research and are supported by high impact teaching strategies. In the coming year our staff will further deepen their understanding of digital transformation in education. We will also continue to focus on ICTs and strategies that can lead to improvements in engagement, motivation, and digital wellbeing.
TE: Can you offer some closing remarks about the kind of year 2021 has been for the College and its community, and perhaps some future-gazing as to what kind of year you expect 2022 to be for Australian education?
It has been a positive year for the College. Whilst 2021 required us to contend with Covid-related uncertainties and redirections, I am proud of the way that our community has not allowed this to be the focus of our year. Instead, throughout the year we worked hard to reach the next weigh point in the journey of the evolution of our College. 2021 has been about adapting where necessary to ensure that we continued to achieve, and I thank our team for making this so.
I expect that 2022 will be another year of hoping for the best but planning for the unexpected, as we pursue further growth and achievement.
Across Australia, educators have done an amazing job throughout the pandemic. At the same time, with the hybrid and remote learning situations that necessarily emerged, I would expect that students may not have covered as much learning as we would like. In 2022, as a priority, I believe we must redirect our time and resourcing to ensure that strong foundations in student literacy and numeracy are maintained. Literacy and numeracy are the keys to success in so many other areas. Hence, Schools may need to double-down on their efforts next year to arrest any concerns. I also hope that 2022 will provide schools with some great opportunities to reengage their people in face-to-face settings, to build upon their social capital, collaborate more off-line, reignite their community's shared sense of purpose, have some fun and celebrate the meaning and the positive difference they bring to the lives of so many students, parents and staff.