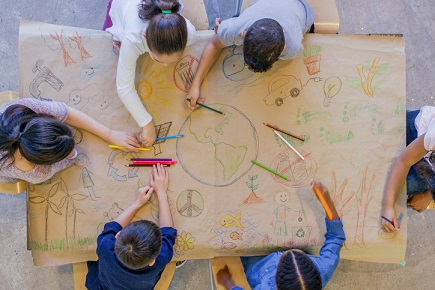 In October, Kurri Kurri High School will present its future focused ProjectNEST conference for the fourth year running.
This year's initiative will bring some of the most exciting and innovative voices in education to the Hunter Region of NSW. Since its inception, the annual conference has drawn delegates from throughout NSW and Queensland and has attracted support from both the public and the private sector.
Driven by the school's principal, Tracey Breese and her team of future focused staff, the agenda is designed to incorporate keynote presentations, workshops, shared stories, planning sessions and expert collaboration.
ProjectNEST was recently announced as a finalist for the Australian Education Awards 2019 in the category of Best Professional Learning Program, a title taken out by St Paul's School in last year's Awards.
The program, which began in 2016 when ProjectNEST was introduced at Kurri Kurri High School, segments Year 7 and 8 students into progressively smaller groups, from Hubs (consisting of 60 students) to Pods (20 students) to Huddles (three to six students), for project-based learning.
Kurri Kurri High School now has a 100% submission rate for assessments in Year 7.
Taking the best part of 12 months in the planning, "It is the aim of the conference", says Breese "for all participants to leave feeling excited and inspired with all the tools and network support you will need to affect powerful change in your school context."
"At Kurri Kurri High School we recognise that life doesn't happen in subjects and learning doesn't have to either," she said.
To this end, the school has developed co-curricular learning programs that currently cover Years 7-9 with the intention of moving into Year 10 and beyond in the coming years.
"As an event, we ensure that the content is relevant by working with delegates at both newcomer and expert levels," Breese said.
"We have also joined with the highly experienced teaching staff from Cessnock East Primary School to encompass learning from K-12."
ProjectNEST will be held October 16 -18, 2019 at Cypress Lakes, Pokolbin.