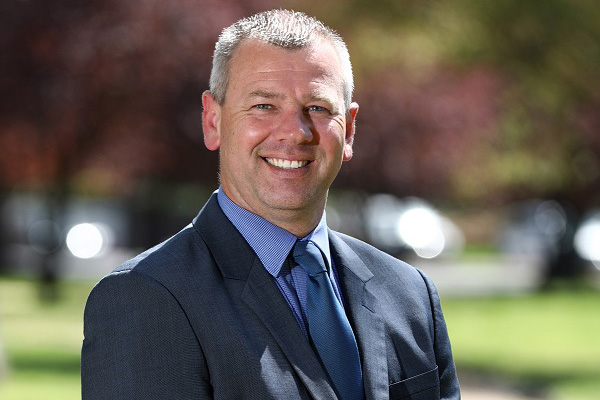 On Tuesday, Orange High School welcomed students back to on site learning for Term 3 following a break that couldn't come soon enough.
When the switch to remote learning first took effect, staff at the school set up and published over 450 different Google Classrooms within a seven-day period and provided personalised learning opportunities for each of its 1,200 students.
The sheer size of the student population, and the fact that they came from diverse socio-economic backgrounds, meant that staff across the school had to cater for the needs of these students in markedly different ways.
Meanwhile, ongoing professional development support was needed for the same staff attending to this critical responsibility. It was an unenviable juggling act.
Fortunately, an effective leader was at the helm.
With 17 years of experience in educational leadership under his belt, the school's principal, Chad Bliss is no stranger to managing a crisis. However, this one was dauntingly different from any other he had experienced before as a school leader.
"From remote learning opportunities to targeted lesson approaches, coupling the innovation and solid teaching practice was a real challenge, as was tracking the engagement levels of our students and communicating with our families," Bliss told The Educator.
To address this, the school set up a platform to support its families with technical support, online professional learning for them to assist their children and mapped the number of students accessing our lessons to ensure no one was left behind.
"When we returned to face to face teaching and learning, we were confident that given the strategies we put into place, our students were quick to re-engage in their face to face learning and felt a strong sense of belonging whilst they were away from school," Bliss said.
"Our wellbeing team spent countless hours on the phone speaking with students and families to offer support and our communication was regular, concise and relevant at every stage of the pandemic".
Bliss said he and his staff have found that the school's culture of being one family at placed it in very good stead to communicate with families and students and ensure that the school was able to support its entire community through the pandemic.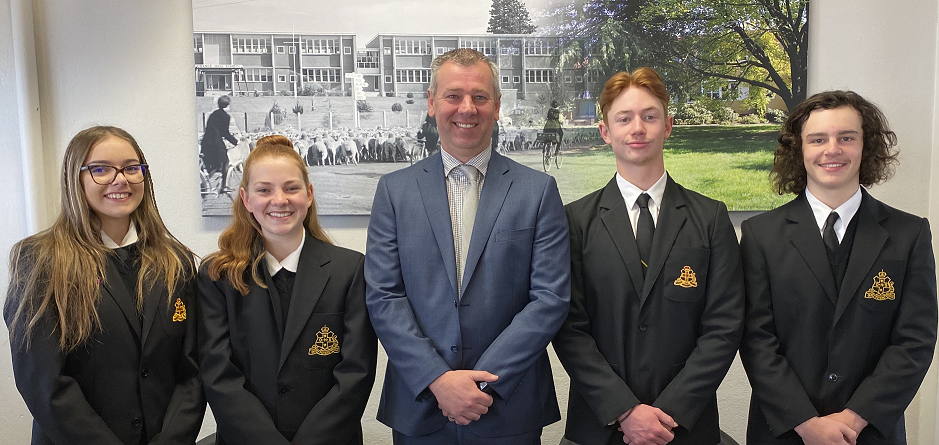 Working towards the same goal
For the past four years, Bliss has held a leadership role supervising and mentoring principals across NSW.
At the onset of this important role – while he was principal of Canobolas Rural Technology High School – Bliss became one of only a small handful of teachers from across the three education sectors to be awarded a $45,000 fellowship for educational excellence, as part of the 2017 Commonwealth Bank Teaching Awards.
Bliss has also been named a finalist in the School Principal of the Year – Government category ahead of the Australian Education Awards 2020 for his exceptional leadership, both before and during the COVID-19 crisis.
"I think first and foremost you need to build a strong organisational culture to ensure your team all work for the same goal and for us that is ensuring that we follow our motto: Quod Potero Sedulo – Whatever I do, I do to the best of my ability," he said.
"Building strong relationship with my team and having a mutual set of agreed principles built on integrity, trust, respect, honesty, loyalty and commitment means that as a school, we work to ensure our students have the opportunities to be successful in whatever they choose".
Bliss said leading the professional development of staff mapped against the Australian Professional Standards for teachers is also a "real passion" of his.
"As a school we are always looking to improve on everything we do," he said.
"Engaging with the whole community and our stakeholders is also a quality I believe effective school leaders need".
Bliss said he and his team consult regularly and seek feedback from the school's stakeholders about what needs to be done to meet the needs of its students.
"For me, it's essential to attract, develop and retain the highest quality teachers who meet the values of our school community and provide the professional development required to continue to improve our school," he said.
"I have the most amazing staff and have strategically ensured that our leaders have a differing skill set to mine to get the most out of school improvement".
Bliss also pointed to the importance of principals walking their talk, which he said builds both respect and good practice.
"I believe effective principals need to be visible in their school and community and lead the teaching and learning across the school by role modelling the expectations for all".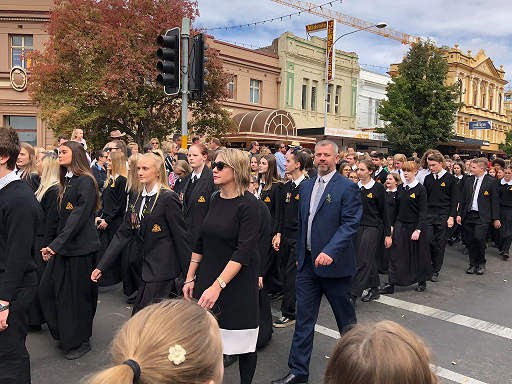 'We had to do things differently, and succeed very quickly'
Bliss said the most significant learning from the pandemic has been the "new normal" that the school had to adjust to.
"We had to do things differently and we succeeded in doing so very, very quickly," he said.
"We can continue to utilise technology platforms to meet the individual needs of our students and staff and develop them professionally to feel confident to use innovative technologies as a genuine means of improving outcome for students".
Bliss said that more than ever, a strong sense of belonging to the school community is what got students and staff through the pandemic.
"This is what will keep our students engaged not only academically but socially over the coming year," he said.
"We are aware that this is not over yet and our focus on our senior students particularly has meant that they have been able to feel strongly supported right through this pandemic".
Bliss said communication has also become more important than ever before, as well as tailoring communication to meet the needs of the school's demographic.
"We set up a range of videos, letters, websites and simple messaging to ensure all of our families were able to understand what we needed them to do to keep the learning relevant and engaging for their children," he said.
"Being available to speak with anxious families at any time of the day or night has allowed me to build deeper connections with our families".
Bliss said the kind of post-COVID school he envisages to be leading is not dissimilar to what I was leading pre-pandemic.
"An absolute focus on ensuring every student, teacher and leader improves every year," he said.
"I envisage a focus on ensuring our students are challenged and engaged in learning, a strong foundation of literacy and numeracy development, a school where everyone of our students is known, valued and cared for and being a great place to work are the foundations of what we do each and every day at OHS".
He said his school's difference comes in the form of the legacy of the technology platforms it has set up to cater for its students.
"We want this to become an integral part of how we deliver teaching and learning opportunities to our students and continue to provide a range of pathways to meet the needs of each of our 1,200 students".