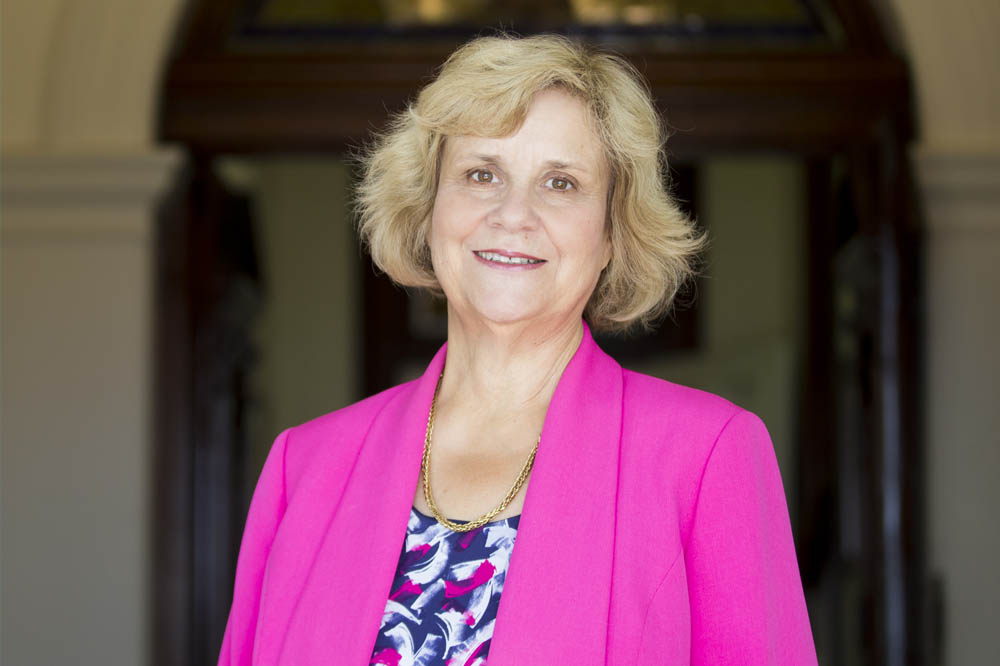 On 13 March 2020, more than 600 current and former St Margaret's Anglican Girls School alumni, including students and mothers, gathered in South Brisbane to celebrate 125 years of dedication to educating young women.
It was an emotional reunion that came in the nick of time. Just five days later, Prime Minister Scott Morrison announced that all non-essential indoor gatherings of a hundred people or more would be banned to combat the spread of the COVID-19 pandemic in Australia.
However, the rules announced for the nation's schools weren't so black and white, and caused much consternation and confusion among educators, parents and students over the coming weeks.
St Margaret's Anglican Girls School's principal, Ros Curtis, said that with the situation changing daily, timely communication across all aspects of the school's operations was one of the biggest challenges throughout this time.
"From the outset we involved our crisis management team and used their expertise to get coverage right across the school," Curtis told The Educator.
"One of the hardest aspects to deal with was, particularly in the very early stages, not having answers to the many questions being asked of school leadership".
Curtis said this was where the team was invaluable in seeking answers to their specific areas and reporting back.
"It's easy to feel alone as a leader, but daily [appropriately socially distanced] meetings – in what we dubbed 'the war room' – brought the senior leadership team together where we could support one another, share ideas and expertise, and importantly from there, construct coherent messaging for our community," she said.
"We placed the educational and emotional wellbeing of students and staff at the heart of every decision we made, which always provided a very clear focus if we were struggling to make a call on a particular matter. It became our mantra".
Student wellbeing as a guiding compass
Curtis, who was recently named a finalist in the School Principal of the Year – Non-Government category ahead of the Australian Education Awards 2020, has always considered her leadership as very relational.
"You must know your staff and understand them – what they are feeling and truly appreciate their professional journey and know how you can support them. Effective communication plays a major role in achieving this," she said.
"In 2020, in particular, using the expertise and resources at your fingertips and appreciating that your team is there to support you and that you don't have to make all the decisions 'in isolation' have never been more important".
According to Curtis, the key qualities and habits which are effective at any time in a principalship include humility, good communication, active listening, adopting a servant leadership attitude, and always paying attention to the strategic intent and direction of the school to steer decisions.
"What is best for the students must always remain as the focus for any decisions being made," she said.
Key learnings out of the pandemic
Curtis said the collegial support of her staff throughout the pandemic has been "outstanding".
"The professionalism and agility of all staff at all levels truly revealed itself – support staff, teachers and senior leaders were all outstanding. It was a very good reminder of the power of teamwork and effective use of teams," she said.
"The teachers' response to the online teaching environment and changes to the school's operation affirmed their steadfast engagement in the learning process. Their commitment and dedication to finding the optimal pedagogical path through the pandemic was inspirational".
Curtis said that while the school's use of technology has always been very effective, the degree to which it had to adopt to the increased use of our various platforms and the discovery of new ones to better deliver online learning has given everyone – staff, students and parents – more confidence in their ability to use technology.
"We will definitely be leveraging this moving forward," she said.
Curtis said the discovery that online meetings can be just as effective as physical meetings will certainly be changing the way the school does things.
"We can operate more efficiently and economically without the need to always travel; this can only be beneficial".