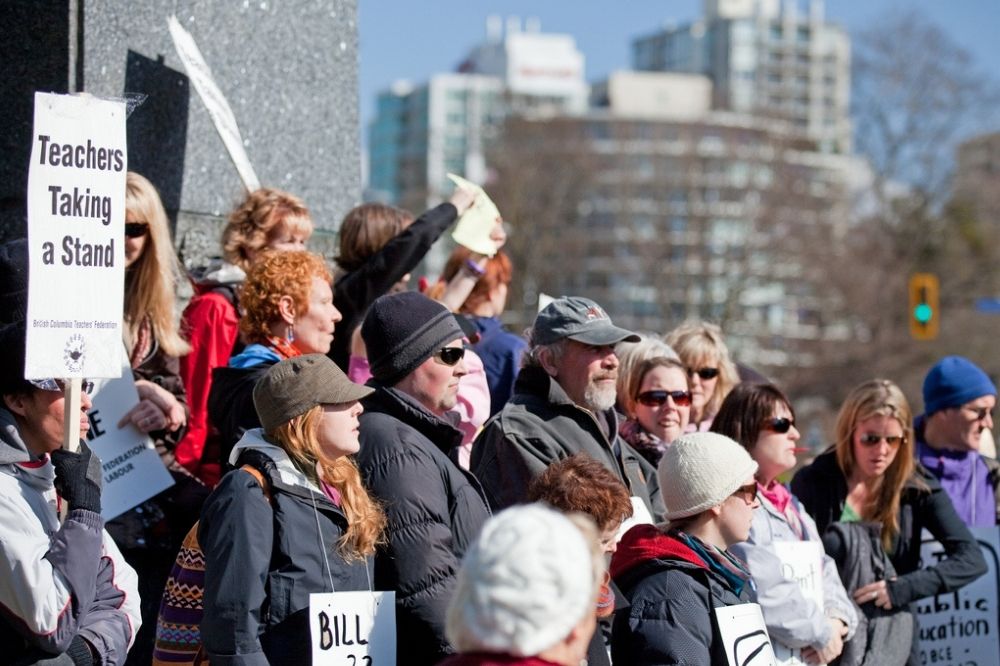 The NSW Department of Education has succeeded in having the Industrial Relations Commission (IRC) rule to stop next week's planned teacher strike.
School staff across NSW recently voted to walk off the job in December in protest over worsening pay and workload conditions.
The vote, initiated by the NSW Teachers Federation, followed state-wide delegates meetings at which the government's refusal to budge on the current 2.5% wage gap was "roundly condemned and rejected" by teachers and principals, who have been pushing for a salary increase of between 5 to 7.5% a year, as well as more sustainable workloads for school staff.
However, the IRC has now ruled that next week's strike be stopped, raising the stakes for the Federation, which now runs the risk of copping a fine if it goes ahead with industrial action.
The Federation's response to the threat was swift: "The 7 December strike will proceed".
"The teacher shortages are too large and their cause, uncompetitive salaries and unmanageable workloads, too great for teachers and principals not to proceed with this action," Federation president Angelo Gavrielatos told The Educator.
"As a confidential Department of Education briefings released recently show, NSW is facing a large and growing shortage of teachers."
Gavrielatos said unsustainable workloads and uncompetitive salaries are turning people off teaching, leading to shortages and putting at grave risk the state's capacity to recruit the minimum of 11,000 additional teachers that NSW schools will need in the next decade.
"Teachers are working on average 55 hours a week, and principals 62 hours. How can we have confidence in the department to tackle unmanageable workloads when they respond in Parliament to questions of teacher workload indicating they have no idea how many hours are being worked."
Gavrielatos pointed to remarks made by NSW Department of Education Secretary, Georgina Harrison in August that the Department "does not have specific data on the hours per week worked by a teacher" (at that time).
"The government's own survey shows teachers do not have time to do their job," Gavrielatos said.
The survey found that only 35% agree they have time to do their job well and that 47% agree they can keep their work stress at an acceptable level (15% lower than sector average).
Meanwhile, there are concerns that the new Omicron variant of COVID-19, several cases of which have now been reported in NSW, could see a return to remote learning at a time when students are only just starting to readjust to face-to-face classes.
Responding to the Federation's vow to go ahead with industrial action, Harrison said students and staff are too fatigued from the back-to-back lockdowns to be put through more chaos.
"Our kids have probably had enough disruption and we'd like to keep them in school for every day we can," she said.
"The majority of students have had 70 days out of the classroom already, the last thing they need is the disruption of term any further."