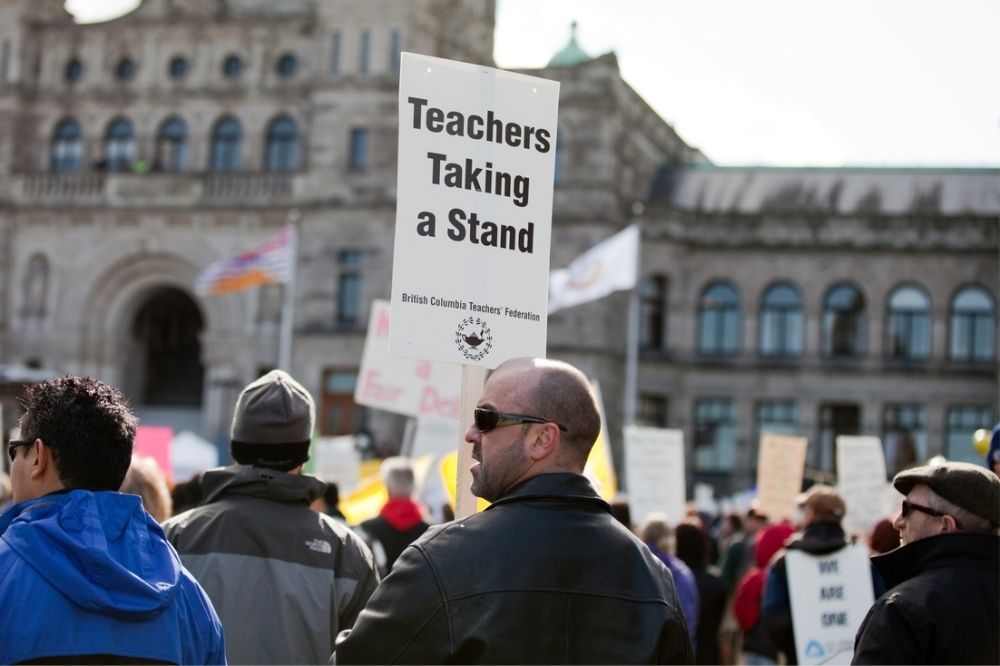 School staff across NSW will walk off the job in December in protest over worsening pay and workload conditions.
The decision by the NSW Teachers Federation follows state-wide delegates meetings at which the government's refusal to budge on the current 2.5% wage gap was "roundly condemned and rejected" by teachers and principals, who have been pushing for a salary increase of between 5 to 7.5% a year, as well as more sustainable workloads for school staff.
In February this year, a major inquiry into the teaching profession in NSW found there had been "profound changes" in the volume and complexity of teachers' work since the previous inquiry in 2004, and that this had led to "unsustainable workloads to the detriment of teachers' core responsibilities of teaching and learning".
Worsening conditions for NSW teachers have also led to crippling staff shortages, and at a time when modelling shows enrolments in NSW public schools to grow by 20% in the next 15 years.
A separate report conducted between August and September 2021 found 95% of teachers working in rural and remote areas have difficulty recruiting casual teachers, exacerbating the current crisis in communities that have long been struggling with resourcing issues and begging in the question: if no action is taken, what recourse is left for school staff?
On Saturday, teachers and principals across NSW answered this by sending a collective message to the state's government – there will be no business as usual until conditions improve.
NSW Teachers Federation president, Angelo Gavrielatos says the resolution of the dispute "is now in the hands of the Premier Dominic Perrottet".
"The Perrottet Government is refusing to listen to the warnings of its own education department that unsustainable workloads and uncompetitive salaries of teachers are contributing to growing shortages and turning people off teaching," Gavrielatos said.
"This is about the future of the teaching profession and the quality of education children receive. No student should miss out because of a lack of teachers, but this is what is going to increasingly happen across NSW if the Government fails to act."
However, NSW Education Minister, Sarah Mitchell, said the staffing data used by the Teachers Federation "is wrong and assumes the government is doing nothing to manage teacher supply".
"Claims that we are heading for a teacher crisis are blatantly misleading and self-serving," Minister Mitchell said.
"We have 90,000 teachers in NSW, and it is concerning a handful of union reps are urging them to abandon our students after months of home learning and just a week before the summer holidays."
Minister Mitchell said the government is taking "a proactive approach" to teacher supply and "seeking to find opportunities to challenges that broad-brush approaches won't fix".
"We know this because teachers have told us. Ensuring we have the best teachers in the right place is our priority, and we will not be engaged in a fear campaign backed by false data."
Meanwhile, the NSW Department of Education is trying to prevent the strike from going ahead by lodging a formal despite with the NSW Industrial Relations Commission (IRC).
A spokesperson for the Department said it is "especially disappointing" that the Federation has opted to go on strike when a new Teachers Award is already scheduled to be arbitrated by a Full Bench of the IRC in May 2022.
"Further, rather than wait until the outcome of the arbitration in May, the Department has gone above requirements and made an application for an interim Award to deliver a salary increase for teachers and related employees as soon as the current Award expires," the Department spokesperson told The Educator.