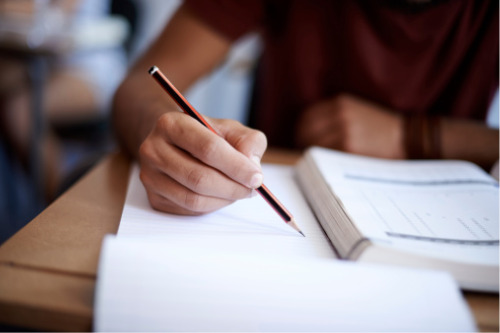 The wait is over for Victoria's Year 12 students, who will now be sitting their VCE exams from the week starting November 9 and receiving their ATAR score before the end of the year.
On Thursday, Victorian Government confirmed the exams will be completed by December 2 – two weeks later than the original completion date of November 18.
"The announcement gives students, teachers and parents certainty in what has been a very disrupted year," Victoria's Education Minister, James Merlino, said.
"The revised dates mean students will get their results and an ATAR in 2020, giving them a clear pathway to further study or employment next year – and a break to celebrate the end of school".
Sue Bell, president of the Victorian Association of State Secondary Principals (VASSP) said the state's school leaders are very pleased at the announcement.
"It allows teachers to backward map their internal teaching and assessment timelines and schools to provide certainty to Year 12 students about their lives over the next few months," Bell told The Educator.
She said the level of anxiety at not knowing the dates was rising among students, even though teaching and learning had been continuing "at a really strong pace".
"Many students have actually done more work than they would have at this time of year, as the online learning has been intense, and uninterrupted by the other normal activities that happen in schools," Bell said.
"Giving students certainty creates a sense of control for students, and thus a sense of psychological safety".
Bell said it also allows them to begin thinking about the end of the year and whatever that entails, whether it is part-time jobs leading into Christmas, or even some form of Schoolies.
"These wouldn't have been possible with exams in December. Knowing they will receive results towards the end of December puts them on par with other students in Australia, and is really important for those who are seeking university entry interstate," she said.
"It will also just draw a line under the end of this year, and hopefully the end of this experience we have all been going through".
The announcement comes as students prepare to return to the classroom from May 26 after more than a month of remote learning.
The state's students are undergoing a staged return, with Prep, year one, year two and years 11 and 12 students transitioning back to the classroom from Tuesday. Monday will be pupil-free, allowing the youngest and oldest students to prepare their return.
On the advice of Victoria's Chief Health Officer, Professor Brett Sutton, all remaining students will not return to school on June 9.