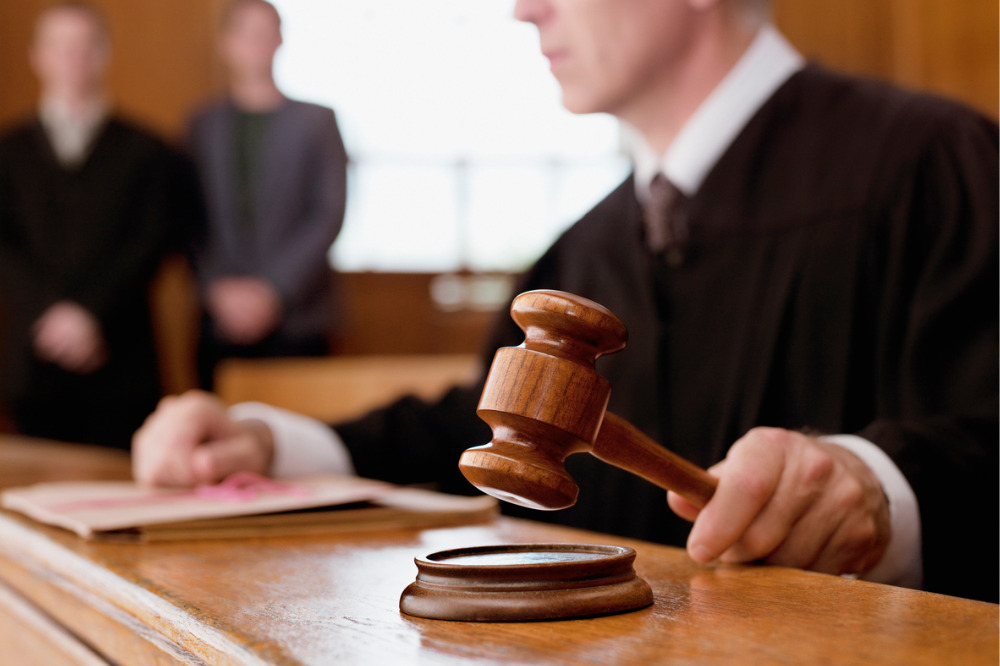 A Supreme Court trial has been set for October 25 as two Victorian teachers challenge the state government's COVID-19 vaccine mandate.
It is the first time the Victorian Government's vaccine mandate has been put before a court.
Casual relief teacher Belinda Cetnar and horticulturalist Jack Cetnar believe the 'no jab no work' mandate – announced last month by the Victorian Government – is a breach of human rights and "not legally or ethically justified".
In September, Victorian Premier Dan Andrews said the 'Three V's' – Ventilation, Vaccination and Vital COVIDSafe Steps – will ensure that classrooms will be safe for students and staff when schools reopen.
To help minimise the spread of Covid when students and staff return, a "no jab no work" policy will require all staff to be fully vaccinated by the end of November. The first jab is required by October 18, and the second by November 29.
"I know Victorian families can't wait to see their kids back in the classroom – but we need to keep them safe once they're there," Education Minister, James Merlino, said.
However, the Cetnars argued the mandate to vaccinate teachers was discriminatory and applied for an urgent injunction to prevent it from going ahead.
"The blanket mandate approach does not consider the human rights of those it is imposed on and the defendants have failed to consider less restrictive means reasonably available to achieve the purpose for which they seek to achieve," the Cetnars' statement of claim read.
The court case comes as Victoria's students and staff prepare to return to face-to-face learning this month.
Students in Prep will be able to return to classrooms for three days per week from October 18, while those in Grades 1 and 2 will return two days a week. Year 12 students will return for five days a week from October 18.
Other year levels will continue remote learning until October 26 and will then return for two, three or five days per week depending on grade.
Mandatory vaccinations proceeding in NSW
In August, the NSW Government announced that the COVID-19 vaccine would become compulsory for all school staff across the state from November onwards as part of the roadmap for students to return to face-to-face learning.
NSW students and staff will begin their staggered return from October 18 instead of October 25 as originally planned. In line with NSW Health's Covid-Safe guidelines, only fully vaccinated staff members will be allowed back on campus.
From October 18, children in Kindy, Year 1, Year 12 will be welcomed back, while Years 2, 6 and 11 will return a week later on October 25. All remaining grades will be back at school from November 1.
A growing pushback?
New Roy Morgan data shows since the COVID-19 pandemic began there has been a sustained increase in how Australians view freedom compared to the law of the land.
According to the poll, 29.3% of Australians 14 and above now agree that 'Freedom is more important than the law' – an increase of almost 8% points compared to the March quarter 2020 (21.6% of Australians) just prior to the onset of the COVID-19 pandemic.
This sentiment was evident in the streets of Melbourne over the last week as daily protests by construction workers, 'tradies' and others, were organised against vaccine mandates and the extended lockdown.
The protesters in Inner Melbourne were frequently seen chanting in large groups for 'freedom' in contravention of the current health orders in Victoria preventing large gatherings of people.
In July, a teacher from The King's School in Parramatta was suspended after attending an anti-lockdown protest in Sydney's CBD, which was attended by more than 3,500 people.
"This is me standing up for what I believe in rather than being a keyboard warrior, a pacifist, or worse, a coward in my own mind. I live with me in the mirror. I do not believe in living in fear. I do not believe the propaganda. I do not believe in unjust house arrest … I stand for all students. I stand for all those families who are stranded, isolated and suffering …. I stand for freedom. I love you."
While the teacher did not understand the full consequences of his actions at the time, he has since apologised and has returned to normal duties at the school.